Sex Trafficking in Victorian London
                Victorian London can be a wonderful place to visit, if you enter into the realm where balls and routs are common place. There is another setting not often disclosed. In the poorer element of the city, life was quite different. Young women from the country came to London to better themselves by taking jobs in the homes of the rich. Unscrupulous people enticed them with such offers and when they arrived in the teeming bustle of the strange city instead of positions as scullery maids or chambermaids, they were sold into sexual slavery.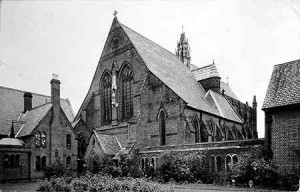 Virgins were in high demand during this era because it was a common belief that having intercourse with them would cure venereal diseases. Once the young girls were sold to the highest bidder for anywhere from 5 to 25 Lire they would then be turned out to work as common doxies. The shame of their experiences deterred them from returning home. Likely they would have been turned away as outcasts. Newly arrived in a busy city without the presence of family protection left them with nowhere to turn. They were trapped in the miserable circumstances wherein they landed.
Many of the young women turned to alcohol to deaden the hopelessness surrounding them. I would venture to guess they needed the anesthetic effect of the strong spirits to be able to bear the atrocities expected of them.  It is said in one of the brothels the Madame kept a room set aside with torture instruments for those inclined to S & M. The expected life span of these young women was four to seven years. Venereal disease was rampant. In 1850 half of the outpatients in the main hospital in London suffered from syphilis. Parliament passed the Contagious Disease Act in 1864 in an attempt to regulate prostitution in six garrison towns and ports. Their assumption was soldiers and sailors needed prostitutes. The female population of that day had to exercise caution in their daily treks, for any woman found within a certain area around the garrisons could be arrested and physically examined for sexually transmitted diseases.
                William Gladstone, a liberal politician and Prime Minister was an angel of mercy for some of these young women. He would walk the streets of London at night and encourage the prostitutes he found to come home with him where he and his wife would provide them a meal and shelter with the offer of help to change their lives. He assisted the sisters at the House of Mercy at Clewer near Windsor. The women were housed there until respectable employment could be arranged for them.
Today sex trafficking remains a growing problem in the United States. Horror stories of young girls being sold to slavers who use them as prostitutes are rampant. One young woman told her story of being molested by her father at the age of five and sold to a stranger by him when she became too old. She was twelve. There are Christian facilities today who, like William Gladstone are trying to help these women recover from their painful past. It is not a quick fix. They must be deprogrammed and taught how important they are and how much Jesus loves them. Sometimes this can take years.
Originally posted 2012-05-07 10:00:00.