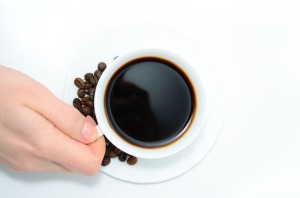 "You can't buy happiness, but you can buy coffee . . . and that's pretty close."
~ Anonymous
Hipsters may think they're trendy by hanging out at the local coffee house, but nursing a cup of java while discussing the politics of the day has been around a long, long time. In England, this dates back to the seventeenth century. Surprise! Who'd have thought those proper tea-drinking Brits even knew what coffee was?
Here are a few fun facts:
First coffee house opened in Oxford, 1650.
In the 17th and 18th century, there were more coffee houses in London than today.
A mug o' joe cost a penny, which was a great price because you also gained an education. It was said that a man could "pick up more useful knowledge than by applying himself to his books for a whole month." Hence the nickname: Penny Universities.
English coffee houses started the custom of tipping servers. Patrons who wanted good service and better seating would put some money into a tin labeled "To Insure Prompt Service (TIPS).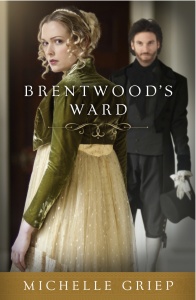 In my Regency era historical, BRENTWOOD'S WARD, I highlight the coffee house phenomenon by setting a scene at The Chapter Coffee House. Women of the times didn't usually frequent such establishments, but this historical venue is a little different. It was a known haunt of booksellers, writers, and literature hounds. Even Charlotte Brontë visited on occasion.
And just in case you're wondering if historical coffee would taste the same as today's brews, here's a recipe so you can try it yourself:
Coffee ~ A Regency Recipe
Put 2 oz. of fresh-ground quality coffee into a coffeepot. If you must take your coffee extremely strong, use 3 oz. Then pour 8 coffee-cups worth of boiling water atop. Let it rest for 6 minutes. Then add in 2 or 3 isinglass-chips and pour one large spoonful of boiling water on top. Set the pot by the fire to keep it hot for 10 more minutes, and you will have coffee of a supreme transparency.
Serve with fine cream and either fine sugar as well, or pounded sugar-candy.
Whether you love coffee, or love to hate coffee, there's no denying its deeply imbedded in societies all around the world, present and past. And if you're looking for a great read to go along with your mug o' joe, here's a blurb for BRENTWOOD'S WARD . . .
Place an unpolished lawman named Nicholas Brentwood as guardian over a spoiled, pompous beauty named Emily Payne and what do you get? More trouble than Brentwood bargains for. She is determined to find a husband this season. He just wants the large fee her father will pay him to help his ailing sister. After a series of dire mishaps, both their desires are thwarted, but each discovers that no matter what, God is in charge.
Available in paperback, ebook, and audiobook formats at Amazon, Barnes and Noble, and other fine booksellers.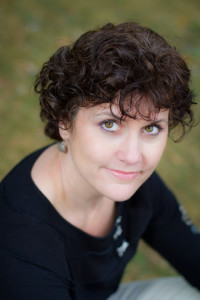 About the Author:
Michelle Griep's been writing since she first discovered blank wall space and Crayolas. She seeks to glorify God in all that she writes—except for that graffiti phase she went through as a teenager. She resides in the frozen tundra of Minnesota, where she teaches history and writing classes for a local high school co-op. An Anglophile at heart, she runs away to England every chance she gets, under the guise of research. Really, though, she's eating excessive amounts of scones.
Follow her adventures at her blog WRITER OFF THE LEASH or visit michellegriep.com, and don't forget the usual haunts of Pinterest, Facebook or Twitter.
Originally posted 2015-02-23 12:01:36.