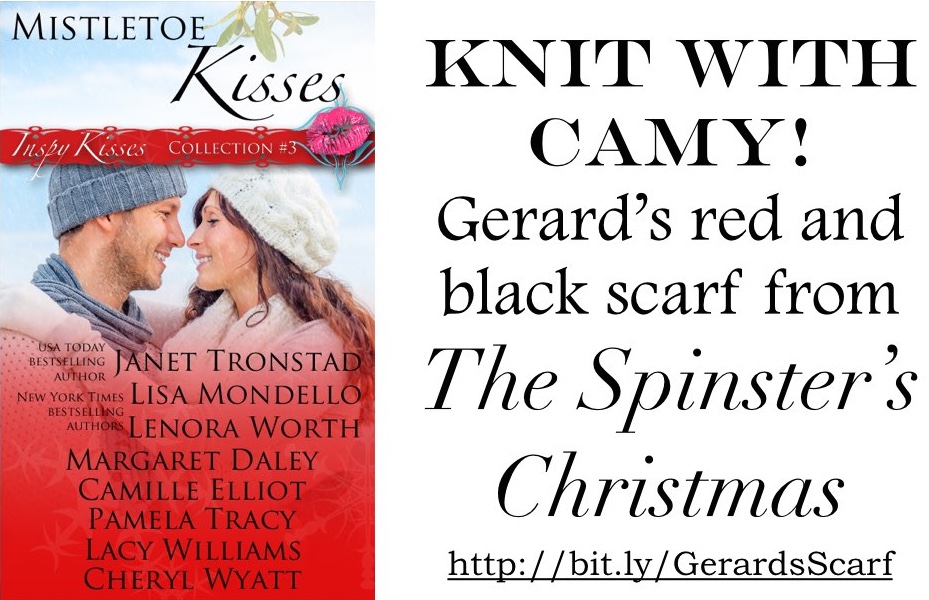 I finally finished Gerard's scarf! This is the scarf that my hero gives to the heroine in my Regency romance, The Spinster's Christmas, in the Mistletoe Kisses romance anthology.
I chose a knitting pattern book originally published in 1837, but the pattern was likely being used during the Regency era because many of these patterns had been handed down by word of mouth long before they were published.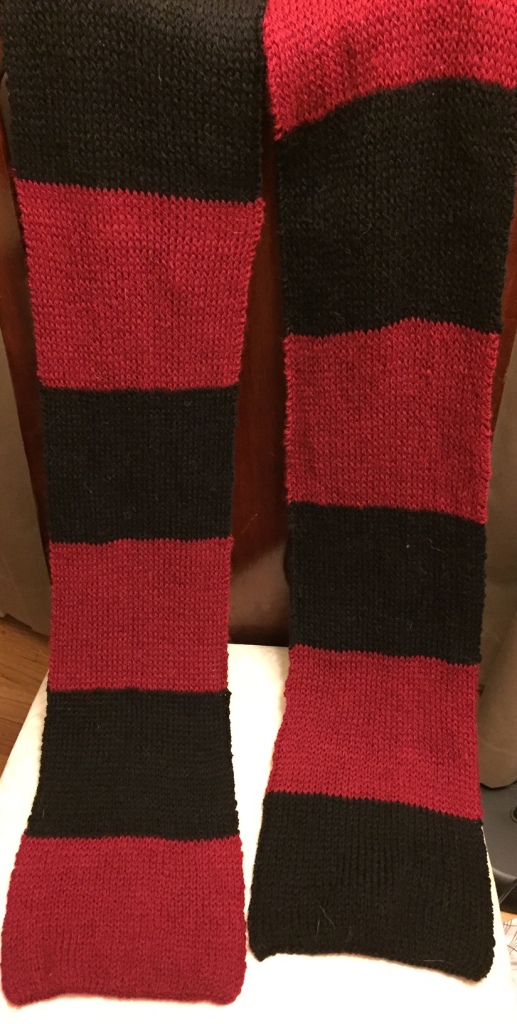 The picture doesn't do it justice because it doesn't show how soft and squishy it is! Because of the double-knitting and drop stitch, it's essentially two lofty layers knit back to back.
Here's the link to my Revelry project page if you're interested.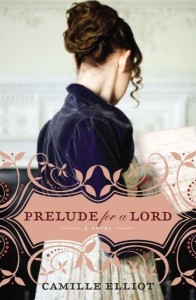 I gave away this scarf and 10 copies of Prelude for a Lord on a contest on my blog and announced the winners today.
I so enjoyed knitting this antique pattern! I felt a bit connected to Jane Austen. And she might have been given this pattern and used it to knit her father a scarf, who knows?
I enjoyed it so much that I'm going to knit another antique pattern from the The Lady's Assistant for Executing Useful and Fancy Designs in Knitting, Netting, and Crochet Work by Jane Gaugain, published in 1840. She is thought to be the first person to use knitting abbreviations, at least in a published book, although they are not the same abbreviations used today (our modern abbreviations were standardized by Weldon's Practical Needlework in 1906). Mrs. Gaugain was a contemporary of Miss Watts, who wrote the knitting book where Gerard's scarf pattern is from.
I think I'm going to knit the Pyrenees Knit Scarf in Mrs. Gaugain's book. It is described as being knit in blue and white, which sounds lovely! I'll keep you posted on this blog as to my progress.
Originally posted 2014-12-01 05:00:00.