And You Think Your Street Needs Repairs
To go on holiday, or even to market from farm or country house, the Regency traveler needed to make that journey on what were called roads, yet usually resembled nothing more than rutted tracks. In other words, the roads in Regency England barely managed to qualify for that nomenclature.
Roads were made of stones roughly broken into the size of bricks and laid in a bed of earth. They weren't crowned (higher in the middle). Imagine the disaster that caused in a wet country like England, especially in the winter. Rain fell. Mud oozed between those stones, and the stones shifted, creating ruts and an unstable surfaces over which horses stumbled and coaches bounced. In many counties such as Cornwall, the roads simply did not exist beyond mere tracks. Around Bristol, the roads became impassible in the winter.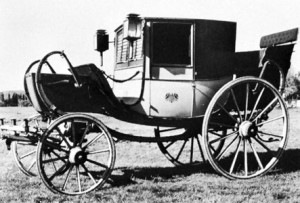 As a result of these bad roads, coaches often turned over, causing injury and even death to the passengers. Bridges collapsed under the weight of coaches, plunging the occupants and their luggage into the rivers below. And no passenger could count on actually riding the entire journey. Often they had to exit the coach and walk so the horses could haul the vehicle up a muddy or rutted incline. In winter, passengers sometimes froze to death in unheated coaches, as the conveyance slogged through frozen ruts of mud or over ice-slick stone.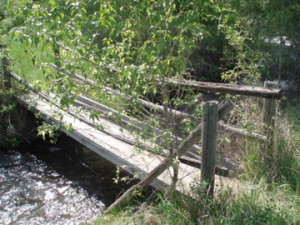 Then Thomas Telford came along. From 1815, to 1829, he improved the road between London and Holyhead at the cost of 1,000.00 pounds per mile. His road was grated with a slope from crown to edge to ensure drainage. Stones about ten inches deep were laid upon this surface. He laid stone chippings atop this layer. Finally, a steam or horse-drawn roller compressed the top layer. The chippings compressed thus locked into a smooth mass.
John Macadam improved on this technique even further. Macadam used hand-broken stones around six ounces apiece to form a thin layer. Traffic itself compressed these angular stones into a smooth surface.  Or, if one still did not wish to travel on the uncertainty of the roads, one could take a canal boat to many locations.
My thanks to the wonderful traditional Regency author Emily Hendrickson (www.emilyhendrickson.net) for allowing me to use much of her research on road conditions and improvements in the Regency.
Originally posted 2013-06-17 03:24:25.