Vanessa here,
It's that season where the nicest folks don masks and become ghouls. While I choose to celebrate my niece's birthday instead of All Hallows Eve, ghosts and Christianity are not mutually exclusive. Look at this picture: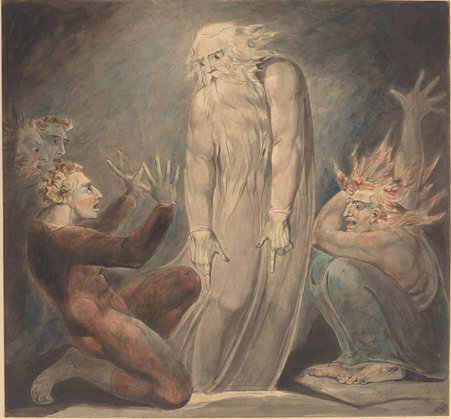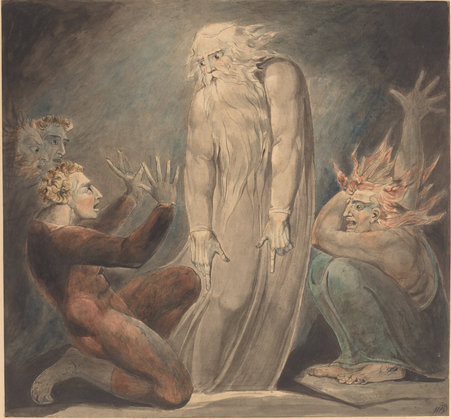 The Bible recounts tales of resurrections of the dead (Thank you Jesus).  It also tells of ghosts, not just the Holy Ghost (Again thank you God).
In this haunting painting, William Blake (1757-1827) captures the ghost of Samuel the Prophet as he appears to King Saul, who has conjured Samuel up to get details of an impending battle against the Philistines.  Instead, the spirit of Samuel tells him of Saul's and his son's deaths in that battle (1 Sam. 28).
This drawing is from 1800. You can see it and others at the collection of downloadable images at the National Gallery of Art. Yeah, National Gallery of Art.
See more British Paintings & Sketches here.
Originally posted 2015-10-20 09:30:00.