Regency Reflections is happy to welcome Marisa Deshaies. Marisa is a lover of Inspirational Regencies and recently obtained her Master's degree in professional writing. 
Walk into any bookstore or watch previews of upcoming movies, and you'll surely come across numerous advertisements or displays of classic stories written many years ago. Barnes and Noble consistently presents a few tables of the Classics in its stores.  Every few minutes a trailer for Les Miserables or Anna Karenina shows on television. With each bestseller and Oscar-worthy movie comes a retelling of one of the well-known stories taught in English classes.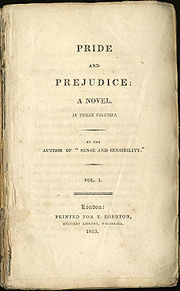 What is it that endears the public to the Classics? With the advent of three-dimensional directing, popular vampire lore, beloved magical adventures, and modern romance stories that fill the bookshelves and movie theaters, audiences do not lack amusing entertainment. Critics could argue, in fact, that Austen, Dickens, and Tolstoy are authors of the past. Why look back when there are unknown tales waiting to be told?
And yet, retellings of Pride and Prejudice, Wuthering Heights, Jane Eyre, and other Classics continue to come to theaters and bookstores in droves. Whether authors create fan fiction of the beloved novels or directors discover new techniques with which to tell the stories, without a doubt some retelling is bound to catch your fancy.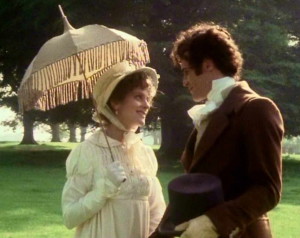 Jane Austen's novels are a particular favorite of authors and directors alike to recreate and maneuver to the readers' and viewers' delight. In the two hundred (almost) years since Austen's novels first hit the market, the fan fiction and movies created for audiences are too numerous to count. Pride and Prejudice, in particular, is an audience favorite. Can you blame the viewers of the 1990s BBC-miniseries version for watching the movie numerous times—after all, who doesn't enjoy watching Colin Firth walking out of Pemberley's lake dripping wet? (Try to keep your anger in check, P and P novel enthusiasts. We know this scene doesn't occur in the book.) Austen, known best for her characters that pursue love in spite of difficult situations, wrote novels that connect with young and old, male and female alike (although females probably enjoy the stories more than their male counterparts). Turning these novels into fan fiction and movies is a sure-fire way to connect with book readers and movie watchers.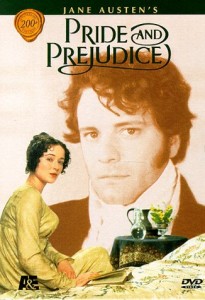 So what is it about the Classics that resonates so soundly with audiences? With Austen retellings, I'm convinced that readers and viewers live vicariously through the characters. Yes, every movie-goer and novel-reader places themselves in whatever their escape pleasure is—that's the point of reading or watching, isn't it? To be swept away to another world? Google-search the Jane Austen Festival, and you'll see that while Persuasion doesn't have witches or goblins and Emma doesn't take place in a haunted mansion, readers of Austen novels and viewers of the novels' movie counterparts are just as swept away by the stories as anyone reading Harry Potter or Twilight. Men and women dress in Regency costumes, attend balls, put on theatricals, and host luncheons and dinners, all in the fashion of Jane Austen's time.
Audiences love Austen because her characters live and love through the same situations people experience today. Are you pining for someone you can't have? Don't go running to the freezer for Ben and Jerry's—Pride and Prejudice will give you hope for that relationship much more than a pint of vanilla ice cream will. Contemplating giving relationship advice to your best friend? Read Emma before setting her up with that lothario from work… your friendship will thank you.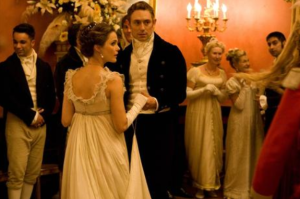 It's simple, really. Readers and watchers (okay, most likely females) enjoy experiencing life in old-fashioned ways. As much as we say modern behavior gives equality between the sexes, anyone who doesn't secretly desire a Regency courtship is probably in denial. And what about those ball-gowns and gloves? Gorgeous! In reading Austen's novels or watching the movie adaptations, audiences are brought back to days of propriety. Days of hand-kissing, ballroom-dancing, letter-writing flirtation. Days of familial responsibility and honor. With a willing suspension of disbelief audiences of Austen novels (in any form) go back to a simpler time when true love took hard work and familial loyal was the most important aspect of a relationship. In today's society of fast-paced activities, internet dating, and individualism, Austen novels and movies emphasize the importance put into marriage and family that simply doesn't exist today.
Originally posted 2014-08-25 05:00:00.