Since most of us in cold climates are thinking spring, I thought I'd take you on a tour of a botanical garden near London, just as my heroine, Jessamine Barry, does about two-thirds of the way through the story.
The hero, Lancelot Marfleet is an avid botanist and he wants nothing better than to invite the woman of his dreams, Jessamine, to view the exotic specimens in the botanical gardens. He knows her father is an amateur botanist, so he hopes Jessamine shares a love of plants and flowers.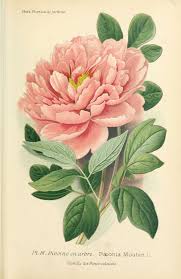 The botanical gardens in London during the regency period were the largest in the world at the time. Plants had been brought back from all corners of the globe by renowned explorers and botanists such as Sir Joseph Banks on his exploration with Captain Cook. One of the plants introduced to Europe by Banks was the peony, a native bush of China. Lancelot shows Jessamine a specimen, because he knows her father is an avid peony enthusiast.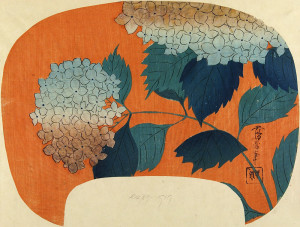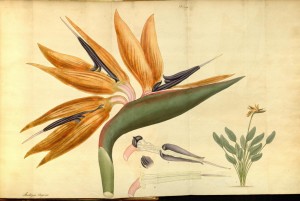 Next, Lancelot leads her to an ornamental bush brought over from Japan by Swedish botanist Carl Linnaeus in the late 1780s, the common bush we know as the hydrangea, or in Lancelot's terminology, Hydrangea hortensis.
He then shows her an exotic flower brought back by Banks' trip to the Pacific with Captain Cook. It looks like a waterbird ready to take flight, Jessamine tells him. Appropriately names Bird of Paradise, or Strelitzia reginae, she is properly impressed.
But it's when they walk through the hothouses that things heat up (pun intended). Lancelot leads Jessamine toward a very special flower to him, the jasmine, for which her father named her. It's a vine with a small, white star-like flower with a heady scent. Being so near it causes him to lose his head.
But you'll have to read the book to find out what he does and how she reacts!
To celebrate the release of A Heart's Rebellion, I'm giving away two copies of my book. The second giveaway will end Monday, March 31 at midnight. To enter this week's giveaway, answer this question in the comments below:
What is a famous botanical garden in London, which existed in regency times (which is where Lancelot takes Jessamine)?
Thanks for stopping by Regency Reflections for our Spring Release Extravaganza! Make sure to visit throughout the month of April to read about the other regency books coming out and have a chance at some great prizes.
Ruth Axtell
Originally posted 2014-03-27 10:00:00.