Vanessa here,
Before I start, I'd like to break some news. The Duchess of Cambridge is with babe again!!! The future king will now have a sibling.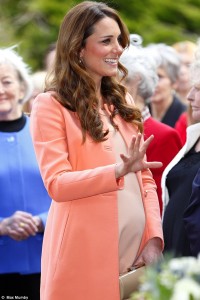 With the Succession Act passed in 2011 and all the hold outs territories of St Kitts and Nevis, St Vincent and the Grenadines, and Canada changing their laws to allow a female to become ruler regardless of a subsequent male sibling, a baby George had been Georgette, she would someday be Queen of England. For now this new baby male or female will fourth in line to the throne.
NEW LINE OF SUCCESSION
  

  Prince Charles

    Prince William

    Prince George (William and Catherine's son)

     New Baby

    Prince Harry

    Prince Andrew

    Princess Beatrice

    Princess Eugenie

    Prince Edward

    Viscount Severn

    The Lady Louise Windsor

    Princess Anne

    Peter Phillips

    Savannah Phillips
    Ilsa Phillips

    Zara Phillips
Yeah progress. However, back in the Regency we so love, females taking their father's position was rare, even more so for the lower titles.
Take a look at this list:
Upon the death of the title holder, the title passes in this order:
Eldest son
Eldest son's eldest son
Eldest son's eldest son's eldest son (until there are none left)
Second son
Second son's eldest son (until this is exhausted)
Any remaining son in order of birth
Eldest brother of the title holder
Eldest brother's eldest son (or any other son until this is exhausted)
Second eldest brother (and so on until this is exhausted)
Eldest surviving male descended from the original title holder
Notice the lack of females. Titles were typically passed to males, not females. However, there have been rare exceptions. The 2nd Duchess of Marlborough, Henrietta Churchill is one. The 1st Duke of Marlborough was given special permission in 1706 to pass his title to his daughter. He was a war hero with no living sons. She became the Duchess of Marlborough in 1722.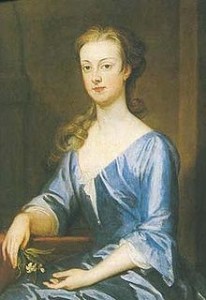 So when ever you hear never, always realize that there may be some obscure exception  lurking in the annals of history. In my latest release coming September 29th, Swept Away, Charlotte Downing is given her father's title in this retelling of Cinderella with a Twist.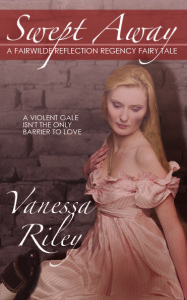 If you could inherit any title other than King or Queen what would it be? I for one, fancy duchess. The Duchess of Georgiaporchdom. What about you?
Originally posted 2014-09-08 15:21:29.