Vanessa here,
It's my pleasure to have Kristi Ann Hunter on my porch today to talk of her latest novels.  Really, I should have had you here sooner since we are both Georgia Peaches, but we've both been a little busy.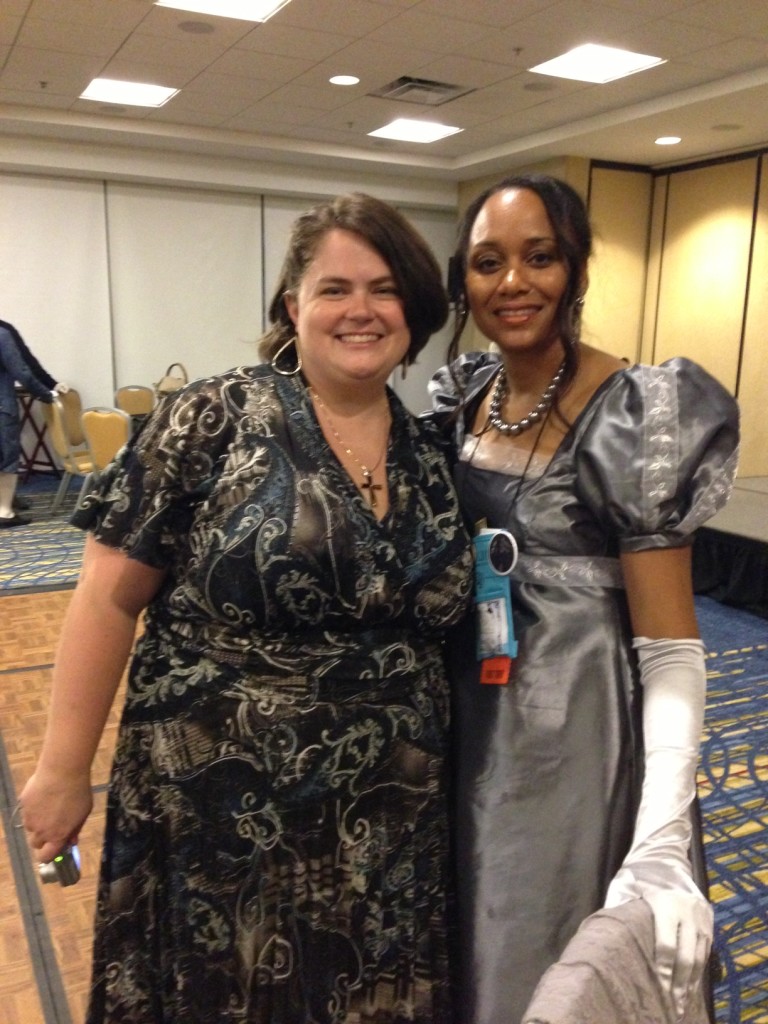 Please have a seat on the pollen free chair. So Kristi Ann what made these stories come to life in your head?
There are always stories in my head. It's a very noisy place.
Isn't that always the way. Please continue.
There are a few things I do to streamline my thoughts enough to actually pull a coherent tale together, though. Usually I start with a question, a "What If" sort of scenario, or I start with a character that I'd really like to explore. Once I have both of those pieces, I know I've got the basis for a real story.

In A Lady of Esteem I started with the idea of Amelia. On the surface, Amelia had everything she needed to make a good connection – respectable family, connections to aristocracy, and a home in a fashionable area of town. Even though she had the necessary elements, they were useless because she had no way to utilize them. She's a Cinderella figure oppressed by circumstances instead of people. The big question then was what do I do with her?

That's where the big What If question comes into play. What if the servants of London decided they wanted something to happen? These people are so deeply embedded in the lives of the aristocracy that it's hard to believe they couldn't do something is they put their collective minds to it. That was the birth of the story.
She said free everyone. Please go find this free romance. http://www.kristiannhunter.com/#!a-lady-of-esteem/c2407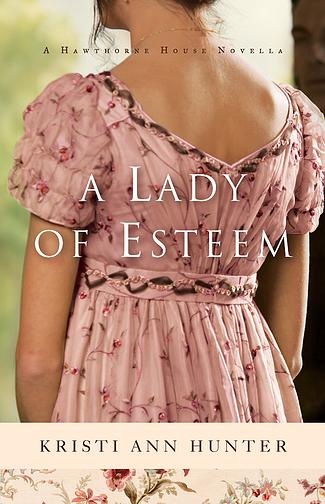 What do you want people to think about when they read a Kristi Ann Hunter book.
While they're reading it I hope they're not thinking much of anything. My books are meant to be an enjoyable escape. I hope the story takes them into the world of Regency England until they're completely immersed. A laugh or two would be good. Mostly I want them to enjoy the story. Once they've closed the book is another story. If an element of the story resonates with them and gets them to think about life a little differently or come to a better understanding about God and how much He loves us, then I consider that a success.
A Lady of Esteem is available now as a free eBook!
Miss Amelia Stalwood may live in London at her absent guardian's townhouse, but she's never actually met any nobility, and instead of aristocrats, her closest friends are servants.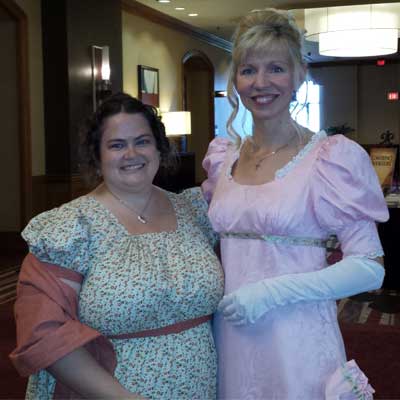 Quite by happenstance, she's introduced to the Hawthorne family and their close family friend, Anthony, the reformed Marquis of Raebourne. They welcome her into their world, but just as she's beginning to gain some confidence and even suspect she may have caught Anthony's eye, she's blindsided by an unexpected twist in her situation accompanied by nasty rumors.
Will she lose her reputation when the world that has only just accepted her turns its back on her, or will she rest in the support of the friends who've become like family and the man who's shared his faith and captured her heart?
It's free people! : http://www.kristiannhunter.com/#!a-lady-of-esteem/c2407 
On September 8th Kristi Ann Hunter's first full length Regency Romance Will be Available.
A Noble Masquerade will be available everywhere on September 8!
Lady Miranda Hawthorne acts every inch the lady, but inside she longs to be bold and carefree. Entering her fourth Season and approaching spinsterhood in the eyes of society, she pours her innermost feelings out not in a diary but in letters to her brother's old school friend, a duke–with no intention of ever sending these private thoughts to a man she's heard stories about but never met. Meanwhile, she also finds herself intrigued by Marlow, her brother's new valet, and although she may wish to break free of the strictures that bind her, falling in love with a servant is more of a rebellion than she planned.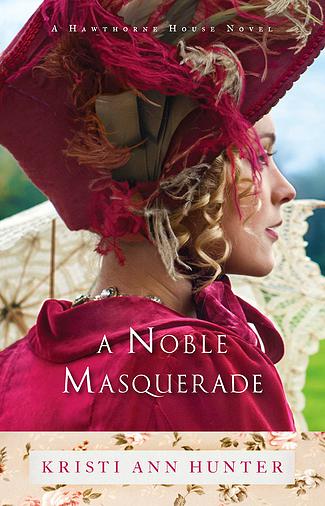 When Marlow accidentally discovers and mails one of the letters to her unwitting confidant, Miranda is beyond mortified. And even more shocked when the duke returns her note with one of his own that initiates a courtship-by-mail. Insecurity about her lack of suitors shifts into confusion at her growing feelings for two men–one she's never met but whose words deeply resonate with her heart, and one she has come to depend on but whose behavior is more and more suspicious. When it becomes apparent state secrets are at risk and Marlow is right in the thick of the conflict, one thing is certain: Miranda's heart is far from all that's at risk for the Hawthornes and those they love.
Let's all go order a copy:  http://www.kristiannhunter.com/#!a-noble-masquerade/c190y
Thanks for visiting with me. Next time I'll serve cake.
Originally posted 2015-08-06 10:17:10.