As an author, you never know when a certain book or series will connect with readers in a way that spreads like wildfire. Most authors dream of that breakout book that manages to reach the masses. Few even dare consider the thought that they might leave a legacy behind that would span centuries.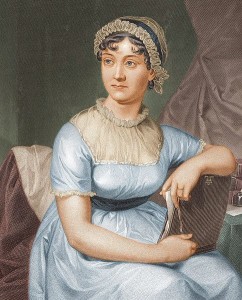 Jane Austen is such an author. With only a handful of completed novels which, at the time, were contemporary romances, Austen wouldn't be an obvious choice to be impacting the world two hundred years after her most popular novel was published. Yet her works continue to inspire and captivate to this day.
Austen's legacy can be seen in everything from research books to pop culture to national heritage.
Earlier this year, it was announced that Jane would grace the ten pound note, an extraordinary feat for an author, not to mention a woman. A 12-foot statue of Mr. Darcy was installed in the Serpentine, depicting the iconic "wet shirt" scene from the 1995 BBC adaptation.
There was even a UK Government injunction against the exportation of one of Jane's rings, sold at auction to US singer Kelly Clarkson last year. In an effort to keep Austen artifacts in the country, they are trying to raise enough money to purchase the ring back from Clarkson.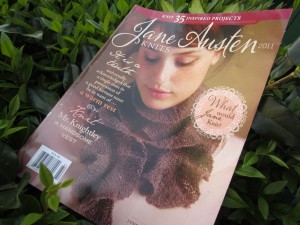 But it is not just Austen memorabilia that captivates people today. There are Jane Austen Societies all over the world. People continue to gather for discussion and immersion into Austen's world. This obsession people have with Jane Austen and particularly Pride and Prejudice, can be seen in the new movie Austenland as well as the 2008 miniseries Lost in Austen (which also commemorates the memorable wet shirt scene in a moment I found so hilarious and unexpected I actually fell off the couch laughing).
People love Jane Austen and what she represents. The world created by her stories sparked the imagination of authors such as Georgette Heyer, who we looked at Monday, as well as, directly or indirectly, a slew of Regency-era authors today.
Even research books bear witness to Austen's influence. One of my frequently accessed research books in entitled All Things Austen. Since her books were contemporary to the time period, many look to her novels to see how life might have happened and what things may or may not have occurred.
Many writers have used Austen as inspiration. Friday we look at the multitude of spin-offs and sequels written by fans of Jane Austen's stories. People so caught up in the world she built that they couldn't bear for those characters to end there.
Do you see impacts of Jane Austen today? What's your favorite "Austen sighting"?
The love of Regency romance lives on today. Comment on any post this week for a chance to win a book by one of Regency Reflections' amazing published authors. The winner will be emailed the list of available books to choose from. The winner will be announced Monday, August 26th. Winner's mailing address must be within the United States to win. 
Originally posted 2013-08-21 10:00:00.