I often think about how privileged I am to have been born in this country, received a good education, always had enough food to eat, clothes to wear, comfortable houses to live in, cars to drive, opportunities to travel—and do the work I enjoy doing. As a Christian, I feel very much that this privilege includes responsibility in the form of "stewardship." To me stewardship means acknowledging that I've been given more than others, not squandering those things (be they talents or material things), and then using those benefits to help someone else.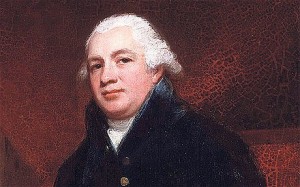 A person who embodies this spirit of good stewardship in the Georgian era, but whose impact was felt way into the Regency and beyond, was Robert Raikes (1736-1811). He was born into privilege in Gloucester, England, the son of a printer and newspaper publisher. When he lost his father at the age of twenty-one, he had enough wealth to live the idle life of a typical man of his class.
Instead, he felt that sense of stewardship and used his talents and wealth to help the men locked in the workhouse and county jail in his city. He began to teach many to read, since they had little to do in jail. He also began to see how ignorance and illiteracy often led to a life of crime.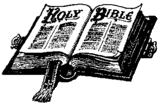 His "aha" moment came when he went to see about hiring a gardener. While there, he noticed how noisy a group of boys in the street was. The gardener's wife told him how much worse they were on Sunday. It gave him the idea of teaching them to read, since working children only had Sunday off. He immediately inquired if there were any women in the neighborhood willing to teach them, and hired four, paying them a shilling each, to teach these boys the Bible and catechism.
At first only boys were taught. The first lessons were given in the early 1780s (accounts vary whether it was in 1780 or 81) in a woman's private home. Soon there were more "schools" opened in the city. In 1783 Raikes published an article about these Sunday schools in his paper. One of the reasons he gave for teaching children of working class families on Sunday was the following: "Farmers and other inhabitants of the towns and villages complain that they receive more injury in their property on the Sabbath than all the week besides; this in a great measure proceeds from the lawless state of the younger class, who are allowed to run wild on that day, free from every restraint."*
The story was picked up by the London periodicals and generated a lot of response from other cities. From these initial Sunday schools, the Sunday School Movement took off. For those who opposed what he was doing, his schools became known as Raikes' Ragged Schools. The children spent most of the day in the school, attending church in the afternoon, and going home by five o'clock. The movement caught on and spread to other cities and then to the United States. The parents willingly brought their children to Sunday school because it meant a chance for them to receive a free education.  By 1831, 1.25 million British children were being taught weekly in these Sunday schools. That constituted approximately one-quarter of the population.Free, compulsory education was not passed into law in England until 1880.
Think of the impact a Sunday school movement had on a nation and on the world.
From The Rise and Progress of Sunday Schools, A Biography of Robert Raikes and William Fox by John Carroll Power, Sheldon & Co., New York, 1863
Originally posted 2012-09-21 10:00:00.