At the dawn of the Regency era (the period between 1811 and 1820, when George, the Prince of Wales, ruled as Prince Regent), many in London's aristocracy enjoyed the pleasures afforded them. But in America, a brilliant young man named Adoniram Judson was preparing for a very different life.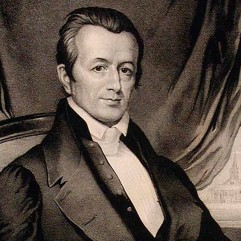 In 1811, at the age of 23, Judson decided to become a missionary—at a time when America had yet to send anyone to the foreign mission field—and he set his eyes on India.
"It was during a solitary walk in the woods," wrote Judson of his call to be a missionary, "while meditating and praying upon the subject, and feeling half inclined to give it up, that the command of Christ, 'Go ye into all the world, and preach the gospel to every creature,' was presented to my mind with such clearness and power, that I came to a full decision, and, though great difficulties appeared in my way, resolved to obey the command at all events."
And Judson would soon take a wife.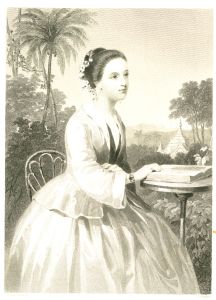 Judson had met the beautiful Ann Hasseltine (who most people called "Nancy") in 1810 at a dinner in her parents' Massachusetts home. At 21, Ann was the youngest of four children (three girls and a boy) and the pet of the family. Judson was so taken by the beautiful vivacious girl he was struck speechless and spent most of the dinner staring at his plate.
Ann was not impressed. Where was the brilliant young man she had heard so much about?
By this time, Ann was already a Christian. At sixteen, she had picked up a book by Hannah Moore (one of the famed Clapham Sect in London to which William Wilberforce belonged), and read the words, "She that liveth in pleasure is dead while she liveth."
Of these words, Ann was later to say, "They struck me to the heart. I stood for a few moments amazed at the incident, and half inclined to think that some invisible agency had directed my eye to those words." They were to change her life forever—from one of reckless gaiety to one of service for God.
The Courtship
A month after Judson met Ann, he declared his desire to be her suitor in a letter. She did not immediately reply but eventually told him he would have to obtain her father's permission. So, Judson promptly wrote her father, John Hasseltine of Bradford, to ask for his daughter's hand:
"I have now to ask whether you can consent to part with your daughter early next spring, to see her no more in this world; whether you can consent to her departure to a heathen land, and her subjection to the hardships and sufferings of a missionary life; whether you can consent to her exposure to the dangers of the ocean; to the fatal influence of the southern climate of India; to every kind of want and distress; to degradation, insult, persecution, and perhaps a violent death.

Can you consent to all this, for the sake of Him who left His heavenly home and died for her and for you; for the sake of perishing, immortal souls; for the sake of Zion and the glory of God?

Can you consent to all this, in hope of soon meeting your daughter in the world of glory, with a crown of righteousness brightened by the acclamations of praise which shall redound to her Saviour from heathens saved, through her means, from eternal woe and despair?"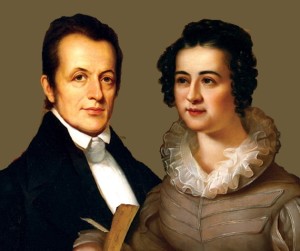 The letter must have shocked Ann's father, but Mr. Hasseltine was unusual and so was his daughter. Though he had misgivings, amazingly, he left the decision to Ann, as did her mother. A courtship followed as Ann considered the costs of giving her life to foreign missions at a time when no American woman had gone to the foreign mission field.
Their courtship lasted a year while Judson solicited support for his mission to India.
On January 1, 1811, he wrote to Ann:
"It is with the utmost sincerity, and with my whole heart, that I wish you, my love, a happy new year.

May it be a year in which your walk will be close with God; your frame calm and serene; and the road that leads you to the Lamb marked with purer light. May it be a year in which you will have more largely the spirit of Christ, be raised above sublunary things, and be willing to be disposed of in this world just as God shall please.

As every moment of the year will bring you nearer the end of your pilgrimage, may it bring you nearer to God, and find you more prepared to hail the messenger of death as a deliverer and a friend.

And now, since I have begun to wish, I will go on.

May this be the year in which you will change your name; in which you will take a final leave of your relatives and native land; in which you will cross the wide ocean, and dwell on the other side of the world, among a heathen people."
Can you imagine such a courtship? In the time of the Regency era when so many in London were pursuing pleasure, can you conceive of such an unselfish, sacrificial view of life? Ann must have been an amazing woman that she would proceed in the face of so many unknowns and so much danger. But she did proceed.
As the year wore on, Ann and Adoniram, now betrothed, became increasingly conscious of the fact they would soon be saying good-bye to all their friends and family and to all they had known. And as war with England seemed a certainty, Judson was eager to sail. God opened doors. Money and gifts rolled in and their needs were met.
 The Departure
On February 5, 1812, Adoniram and Ann were married in the very room in which they had first met. Seven days later, they set sail from Salem, Massachusetts for India. However, God had another destination in mind.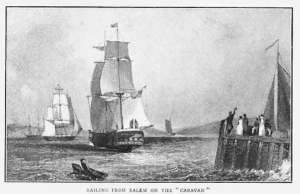 The East India Company had concluded that the recent mutiny among Indian troops had its origin in religious antagonism to the presence and teaching of foreign missionaries.
So they denied the Judsons permission to remain in India. Instead, they were advised by the American Missionary Society to head toward Burma, which they did.
In July 1813, they landed in the city of Rangoon and were welcomed into the home of English missionaries.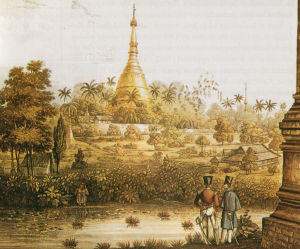 When Adoniram and Ann arrived in Burma, there was not one known Christian in that land of millions. It was to be six, long heart-breaking years before they would see the first convert to Christ. Judson noted in his journal: "Oh, may it prove to be the beginning of a series of baptisms in the Burman empire which shall continue in uninterrupted success to the end of the age."
Converts were added slowly but they came. And much was achieved. But there was also much opposition. These lines from Judson's letter to Ann in 1811 proved prophetic:
"We shall no more see our kind friends around us, or enjoy the conveniences of civilized life, or go to the house of God with those that keep holy day; but swarthy countenances will everywhere meet our eye, the jargon of an unknown tongue will assail our ears, and we shall witness the assembling of the heathen to celebrate the worship of idol gods.

We shall be weary of the world, and wish for wings like a dove, that we may fly away and be at rest. We shall probably experience seasons when we shall be exceeding sorrowful, even unto death.

We shall see many dreary, disconsolate hours, and feel a sinking of spirits, anguish of mind, of which now we can form little conception. O, we shall wish to lie down and die. And that time may soon come."
In 1818, one disaster after another swept over the little mission in Burma.
Cholera raged in the city; the government persecuted the missionaries; it was said the foreigners were to be banished; and war's alarm floated in the air.
One by one English ships weighed anchor and hastily left the harbor. In 1824, Judson was imprisoned in irons, accused of being a British spy. He spent 21 months in prison, condemned to die.
But in answer to prayers and Ann's incessant pleadings to officials, Judson's life was spared and British intervention freed him from imprisonment.
Ann, who had so faithfully ministered to him while he was in prison, died in 1826 at 37 after a long period of ill health. She had two children, a son, Roger Williams (born in 1815) and a daughter, Maria (born in 1825). Both died in infancy.
In 1850, at age 62, after a lifetime given to Burma and out-living two more wives, broken in health, Judson began his journey home to the United States, but he never reached its shores. He died on board ship on April 12, 1850.
Ann and Adoniram gave their lives for God and Burma, and their legacy was a great one.
Adoniram mastered the Burmese language (possibly the most difficult language to acquire, excepting Chinese), writing and speaking it with the familiarity of a native and the elegance of a cultured scholar, and by 1834, translated the entire Bible into Burmese. His biographers believe that his translation was "undoubtedly his greatest contribution to the people among whom he chose…to spend and be spent for Christ's sake."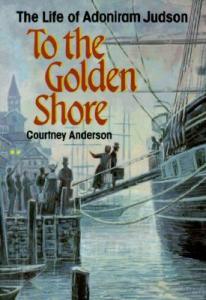 Ann, too, learned Burmese (and Siamese), did translation work, taught Burmese girls, managed her household and cared for her husband. In 1822, when she was home in the United States briefly because of ill health, she wrote a history of the Burmese work titled American Baptist Mission to the Burman Empire. It was published in 1823.
Sometime after Adoniram's death a government survey recorded 210,000 Christians in Burma, one out of every fifty-eight! Such an amazing impact their lives had.
If you would like to read more of Adoniram Judson's life, I recommend To the Golden Shore by Courtney Anderson, a work of nonfiction and very good.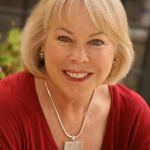 After years of practicing law in both the private sector and government, and traveling to over 40 countries, Regan has returned to her love of telling stories. She writes mainline Regency romances. To learn more about her stories, see her website:  http://www.reganwalkerauthor.com.
Originally posted 2015-02-12 01:00:00.