Vanessa here.
I love reading primary sources to gain a view of the world within the context of the time. The Political Economy is one such narrative.
I had the opportunity to read it and observe what I can only hope was an abolitionist's view of how to economically show the ills of slavery. In truth, it feels like an earnest but inauthentic gaze at the life of the enslaved complete with white saviors and a debasement of the underhanded negro, "gaming the system" to the peril of his owners to gain his freedom.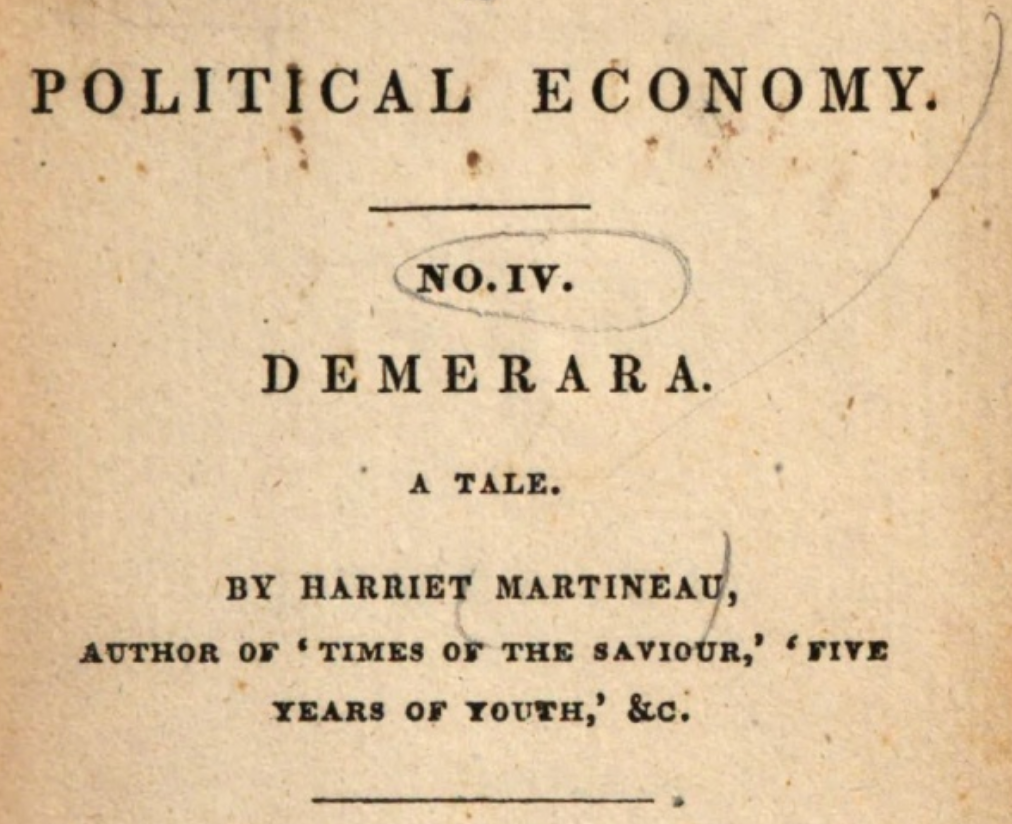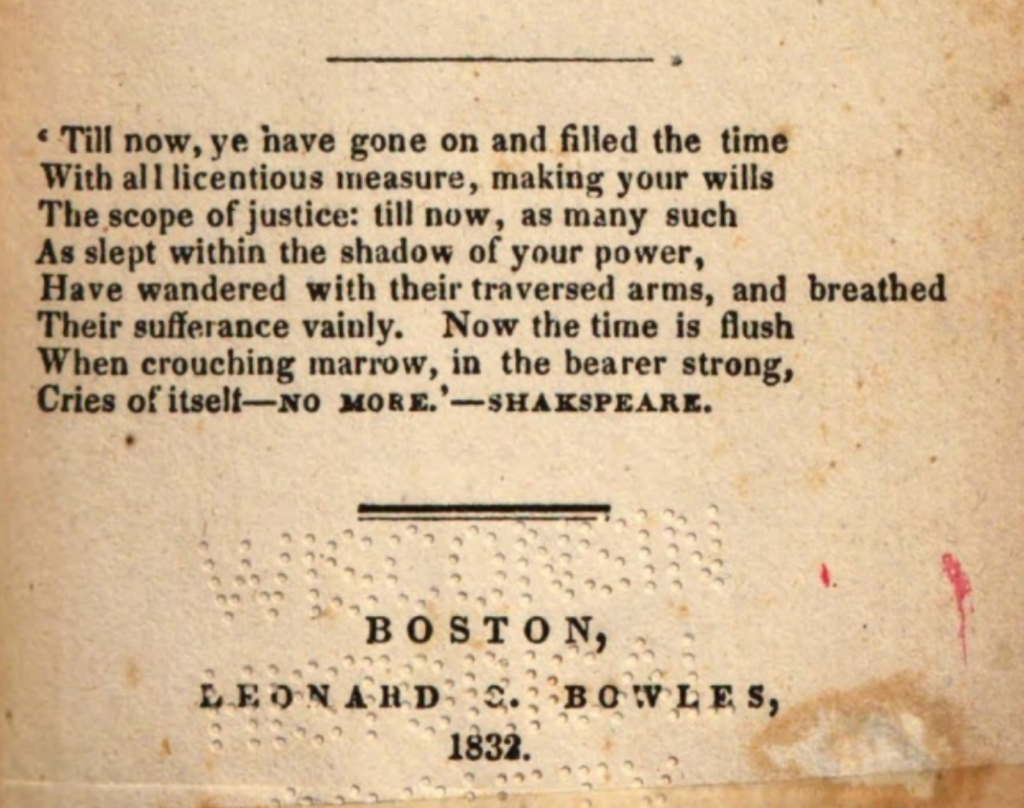 Harriet Martineau's Political Economy, circa 1832. Below is a critique of planters or settlers in the West Indies.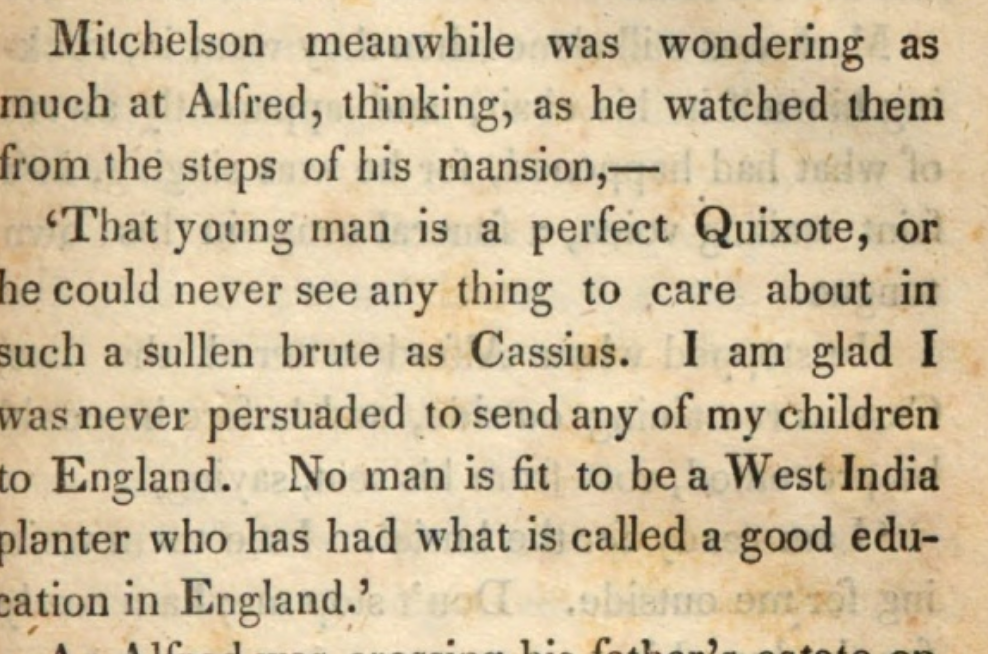 Stats used to show that manumitted slaves were able to care for themselves and not incapable as often thought by slave planters.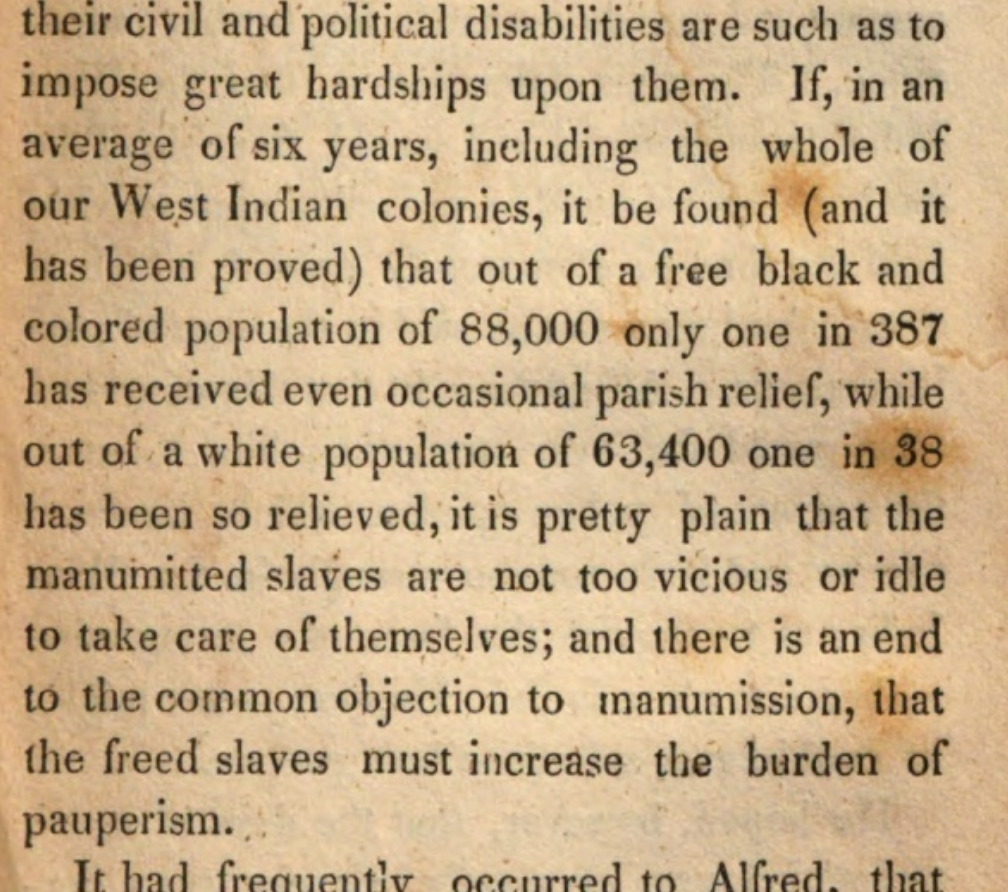 Comparison of Barbados's enslavement and that of Demerara, somewhat arguing that higher rates of manumission equalled higher productivity.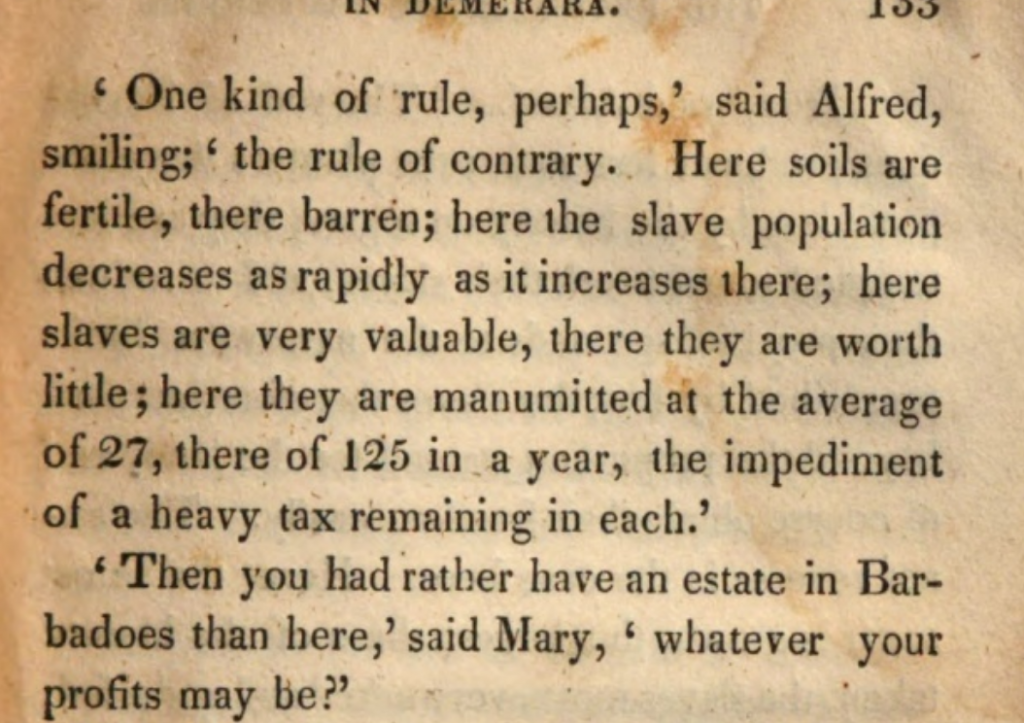 The book may have been effective. Slavery in the colonies like Demerara ends The statistics are interesting. Slavery Abolition Act passed Parliament in 1833 and abolished slavery in British colonies, freeing more than 800,000 enslaved Africans in the Caribbean, South Africa, and Canada. It received Royal Assent (William IV) on August 28, 1833, and took effect on August 1, 1834.
Originally posted 2019-10-22 10:26:34.