Mary Moore, Regency Reflections contributor and author of Beauty in Disguise is with us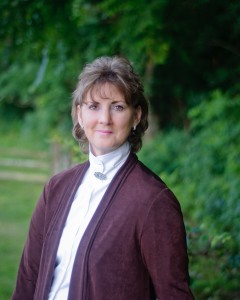 again today, and just like yesterday, she's offering to give away two copies of her latest Regency novel to two lucky blog visitors. Be sure to leave a comment at the end of the post to be entered in the giveaway. The giveaway will end Wednesday, January 16, at midnight.
1. Hi Mary, and thanks for being with us two days in a row. Today I'd like to ask you a few questions about writing Regencies and making your stories stand out. With the Regency Era being such a relatively short time in number of years; is it hard to create new storylines and fresh ideas?  
Normally, I would give you a pretty definitive no. There are a number of different voices and creative writers out there, who all have different perspectives and specific areas of interest on the period, and this results in some wonderful new stories every month. The growth in the research process and areas of expertise also adds a wonderful level of creativeness.
You will notice, however, that I started my answer with "normally!" After I signed the contract for Beauty in Disguise and scheduled it for release, my editor contacted my agent to tell us that there was another LIH already further along in the process with a similar premise to mine. As a relatively new author, I had no idea whether my editor would want to move back the date of release or ask me to propose a whole new story. But she thought the story would work out fine if I would just be willing to "tweak" it. I said yes, but little did I realize what "tweaking" it would mean!
2. How did they want you to change it, and how hard was that for you?
In our initial brainstorming session most of the changes seemed pretty much cosmetic. They really did like the premise and wanted to keep it if we could. So, we changed where the story was staged, the heroine's dynamic with some of the other characters and some details about her past. But as I began the rewrite I realized that some of those changes affected the story much more than any of us anticipated.
3.Gulp. I was in a similar situation with a story once. I thought I was agreeing to some surface changes that got way deeper than I anticipated. Not fun! How did the changes for Beauty in Disguise differ from what you expected?
Originally, the build up to the "reveal" was pivotal to my story. But with some of the changes I made, my editor thought it watered down some of the conflict and, thereby, the impact too much. To increase that problem, they wanted the hero and heroine to meet earlier. So one by one, changes that started out as cosmetic ended up changing the storyline pretty drastically. There were quite a few more rewrites than my editor and I expected or wanted!
4.  How do you think these changes have helped to make your book stronger?
I usually have an inspirational message (and the verses of Scripture that go with it) in my mind ahead of time, and I write the story around it. In the rewrites of Beauty in Disguise, I began to get frustrated because either the message wouldn't fit with the changes or the changes wouldn't go with the message. I finally got to the point where I just gave the story to God. I asked Him to make sure it was His message that went out there instead of mine. Duh, right? So, in the end, having the story revolve around what He wants to say made the book exactly what it is supposed to be.
The postscript to the story is that one day I was in a hospital waiting room and I pulled out my Kindle to kill the time. I pulled up the first Regency I came to and I knew, on that very first page, that it was the other story…the one that came out before mine and sent me on this writing journey. I wanted to find someone, anyone, to say, "This is it, this is it," until I realized how crazy I would have sounded. It was by an author I "knew" pretty well online. She and I have had a good laugh over it and I pray that God will be able to use both our stories to His glory!
5. Well, I'm glad everything worked out well between you and the other author. Are you excited to finally see the release of Beauty in Disguise?
That would be a giant understatement! It was by far tougher to write than my first one was, but it has also been a little over a year since my first one came out. I was ready to be out among readers again, and now I can move on to my next project. I am very blessed!
Thanks, Naomi, for your time and the interview. I am so happy to be associated with this site and all of the work everyone does here to support and spread the news about inspirational Regencies.
Here's a little more about Beauty in Disguise. If you want to enter our giveaway, leave a comment below, and be sure to visit yesterday's blog post for another chance to win Beauty in Disguise.
Hidden in plain sight.
After her scan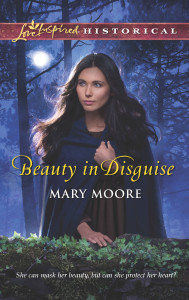 dalous first Season, Lady Kathryn needs a new beginning. Concealing her stunning hair and sapphire eyes beneath a dowdy facade, she's grateful to earn her keep as companion Kate Montgomery. Until she comes face-to-face with her past in Lord Dalton, the only man she has ever loved.
The debutante Dalton fell in love with years ago was beautiful beyond compare. The gentle, mysterious young woman he encounters at a country house has qualities he now values more highly—until he learns of her deception. Kate has broken his heart not once, but twice. Can faith help him see that love, like true beauty, always comes to light?
Originally posted 2013-01-09 10:00:00.