If you plan to attend Culture, Cocktails, and Culinary Creations at Buns and Roses 2020 with Tracey Livesay, Priscilla Oliveras, and me, please hop between us, pick your drink, and make it with us during the live virtual session. My drink pulls on my Caribbean heritage and my need for things to be perfectly sweet–not too sugary, not bland, but perfect. Below are my recipe and a little history tidbit.
One of the greatest contributions to the modern world is Trinidad's Bitters.
Angostura bitters are an aromatic staple that can often be found in your local grocery store. In 1824, Dr. Johann Siegert opened a business to sell bitters as a medicinal tincture, but the surprising tasty concoction found its way into beverages. The secret bitters formula is more closely guarded than Coke-Cola's. The Angostura Company produces batches in unmarked bags of ingredients. The production schedule is irregular and only happens when the stock in the Port of Spain warehouse is low.
Sour Bitter Smash is a drink that speaks to the fun one can have when sweet fruity flavors blend with perfect hints of bitters.
Sour Bitter Smash
1 cup soursop (guanabana) juice* or pineapple juice
1/2 cup strawberry lemonade
4 dashes of angostura bitters
1 1/2 teaspoons blue curaçao liqueur
Ice cubes
Non-alcoholic
6 tablespoons of good seltzer water
Alcoholic
6 tablespoons of good gin
Garnish: Edible flower or burnt lemon rind.
Choose the your version of my smash, load all ingredients in a cocktail shaker. Fill with ice. Cover and shake well. Strain and pour into two fancy glasses. Garnish and enjoy.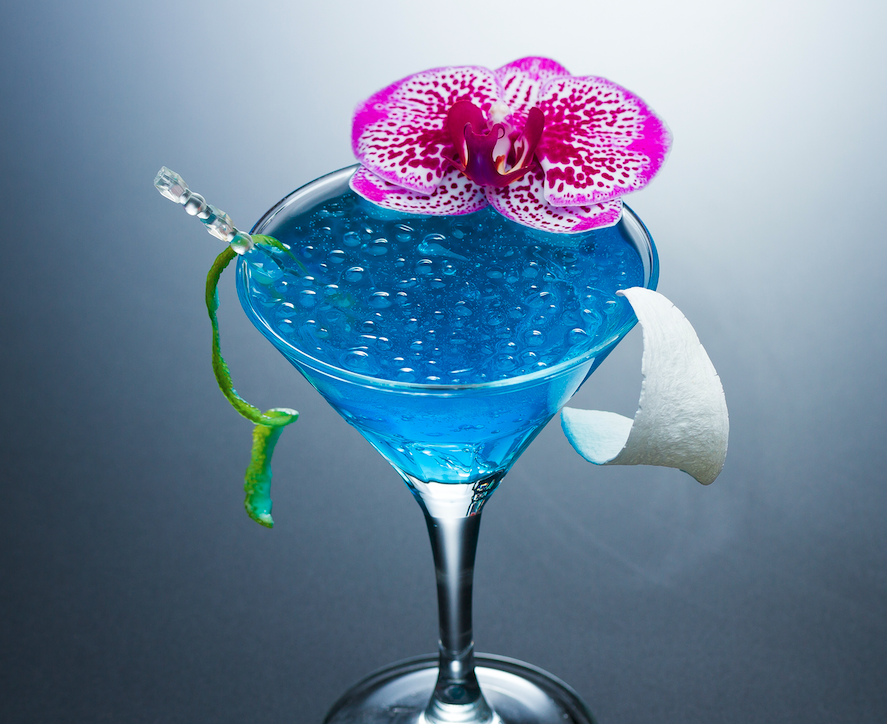 Hop to my buddy's drinks:
Originally posted 2020-10-11 22:55:08.