Black People in The Regency

About Vanessa Riley
I love History, Romance, the Regency, Food, Family, Faith and Friends.
See the Latest
Black People in The Regency
Yes, Black People existed in the Regency.
In London there were over 10,000-20,000 that lived in London during the time of Jane Austen. The number has been estimated to be as high as 30,000 across England, Scotland, and Ireland. So with less than 28 dukes during that time period, who are you more likely to run into, a duke, or a person of color who found love?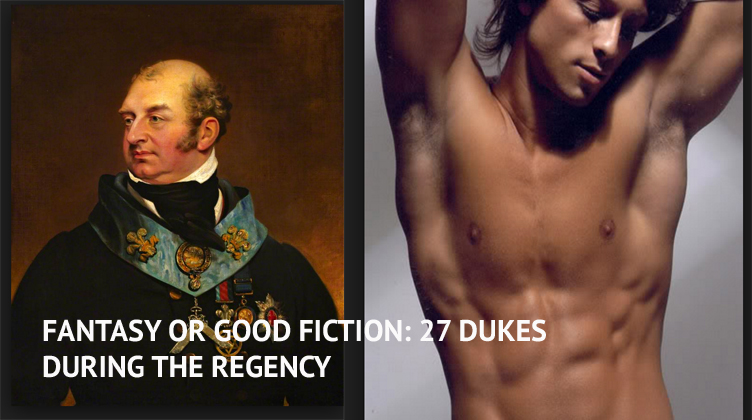 If you want historical fantasy, think of thousands of hot dukes. Really? Unfortunately most looked like the gentleman on the left.
Must read on Blackamoors in England is Black London, Life Before Emancipation by Gretch Gerzina. Download for free from Dartmouth or here.
Where did the blacks live?
1. 10,000-20,000 lived in London and other port cities.
2. "Throughout Britain, black people started to establish communities, concentrating around the large industrial towns and ports. They also began to make increasing numbers of the army and royal navy and across other professions." According to research done by the team producing the British Historical Series: Regency House Party.
Important Dates
1772 Somerset Case: The enslaved had rights on English Soil
1776 American Revolution
1807 Peninsula War
1807 Trading and Capturing slaves abolished in British Empire
1811 British Regency
1833 Slavery Abolition Act: British Empire
1861 American Civil War.
Important People and Notes:
Dido Elizabeth Bell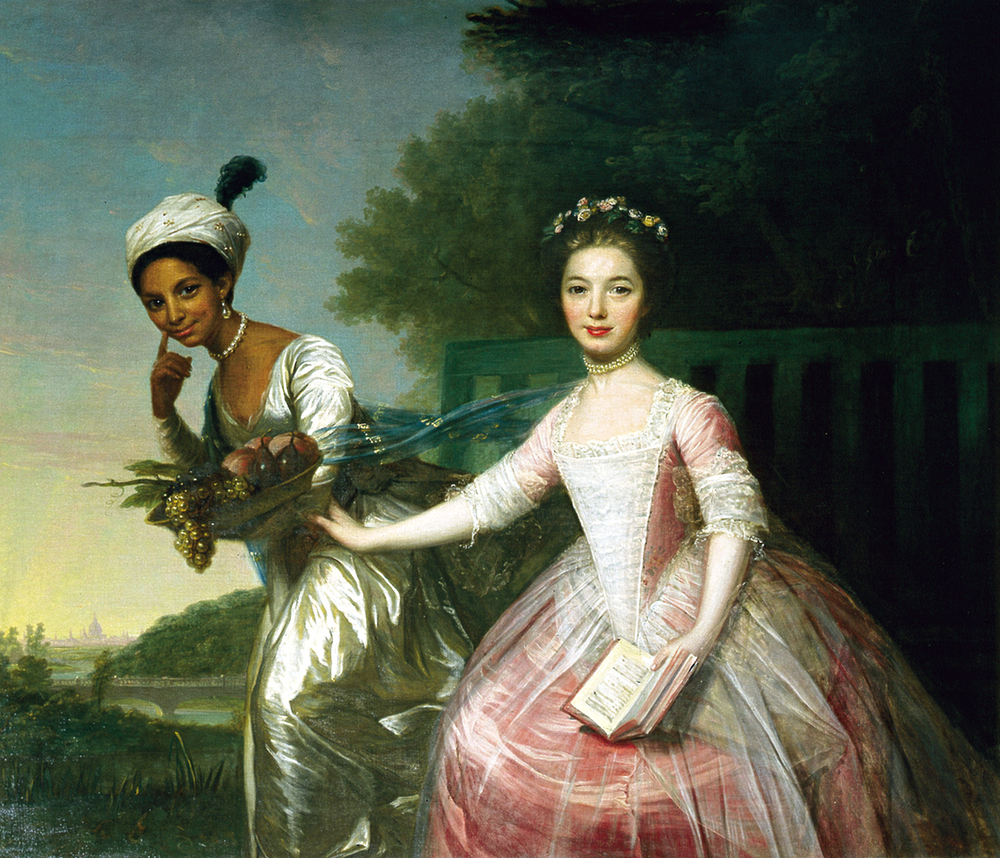 Dido Elizabeth Bell was the grand niece of Lord Mansfield. She was the daughter of Sir John Lindsay, a Rear Admiral in the Royal Navy and enslaved Jamaican woman. She was raised by her uncle at Kenwood House, Hampstead Heath.
Queen Charlotte (Portuguese Royal Line)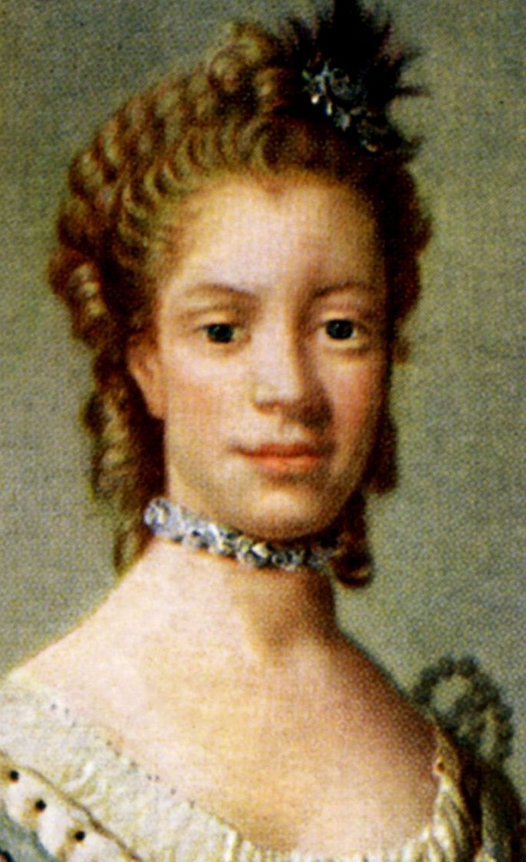 Queen Charlotte, wife of the English King George III (The Mad King) (1738-1820), was directly descended from Margarita de Castro y Sousa. Margarita de Castro y Sousa was a part of the black branch of the Portuguese Royal House. She was often called, "Mulatto Face" to deride her.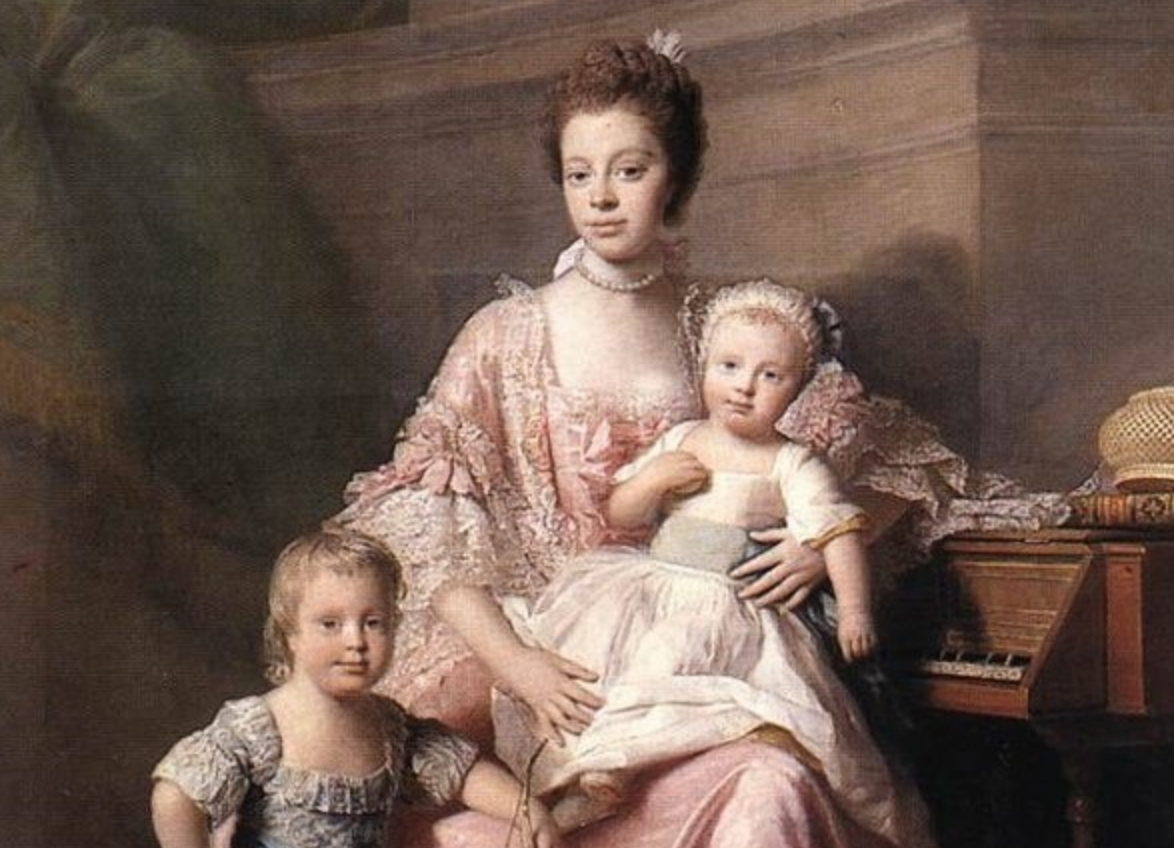 William Davidson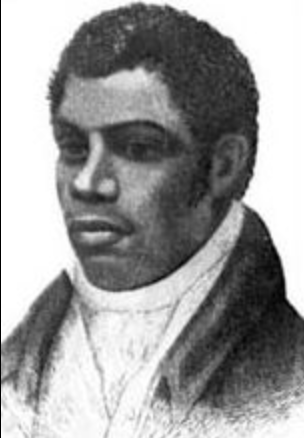 William Davidson (1786-1820) was born in Jamaica and came to Edinburgh at the age of 14. He came to study the law. Later he spent time at sea and became a cabinet maker. Unfortunately, he fell in with the radicals after the Peterloo masacre and tried to blow u the MPs in the cabinet to get the government to pay attention to their demands. He and his co-conspirators were arrested in a hay loft in Cato Street in London. They were hanged at Tyburn.

Blackamoor Pages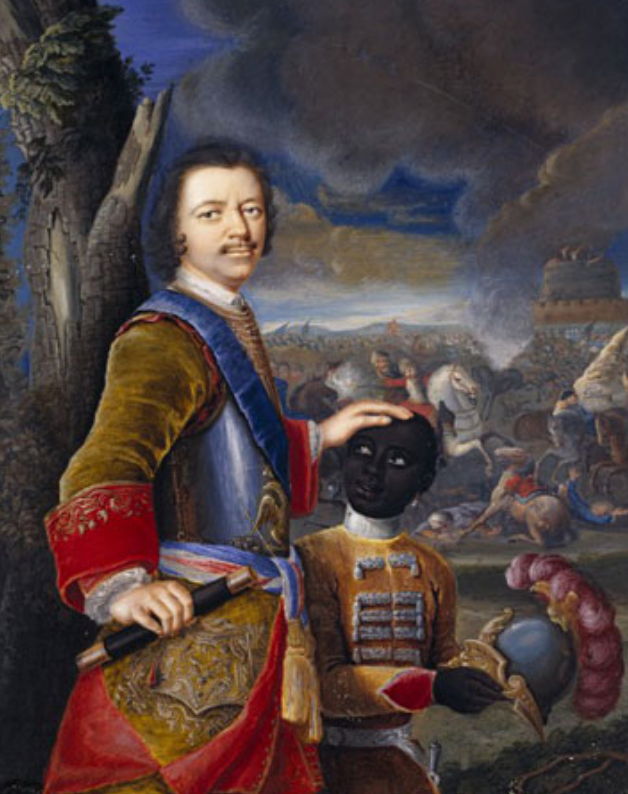 Peter the Great with his page.
The little Blackamoor pages grew up to be footmen, valets, and tradesmen.
Miss William Brown

Miss William Brown left her husband to join the 1815 ship crew of the Queen Charlotte. She dressed as a man, had served for eleven years as a British sailor. While serving in the Royal Navy, Brown distinguished herself as "able on the books of the above ship." She
also "served as captain of the foretop highly to the satisfaction of the officer." She is said to like to drink grog with other sailors. Charles Dickens described her as a "smart figure, about five feet four inches in height, possessed of consider able strength and great activity; her features are rather handsome for a black, and she appears to be about twenty-six years of age." She shared in prize money with her crew. Dickens said her share was considerable.
Francis Williams, Wealthy Negro Scholar of Jamaica, Naturalized English Citizen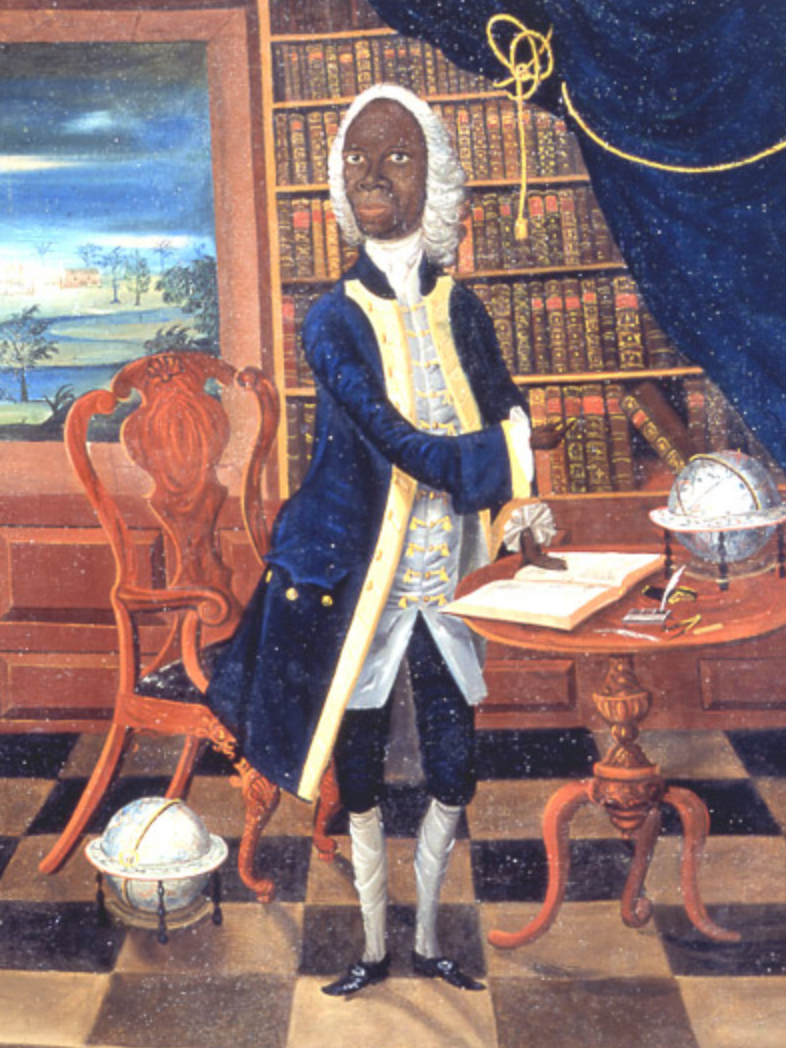 Francis Williams was born around 1700 to John and Dorothy Williams, a free black couple in Jamaica. John Williams had been freed in 1699 by the will of his former master. John Williams acquired property and became independently wealthy which meant his children could be educated. Thus Francis received an education and travel with means to England where he became a naturalized citizen.

In the 1720s, Williams returned to Jamaica and sets up a free school for black children.
Political Cartoons:
Political Cartoons are key examples of the culture and spotlight things the illustrator wants to drive attention to. I use many cartoons in my research.
Blackamoors were captued in political cartoons advertising marriages of convenience for husbands.
Affairs with a prince of England.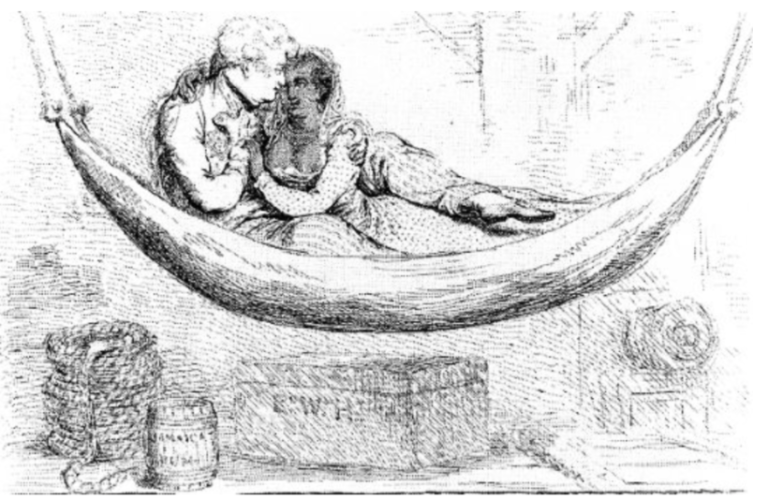 1798 James Gillray caricature. The scandalous drawing of Prince William Henry, the Regent's brother, caught in an affair with a mulatto Jamaican woman. At least the poor woman wasn't made grotesque like others had done when characterizing dark-skinned females, but Gilroy still mocked her, calling her Wowski.
Jane Austen Writes about POC.
On the 27th January, 1817 Jane Austen began Sanditon, the first Regency that included, Miss Lambe, a mulatto heiress, a very wealthy mulatto heiress. Jane Austen, the patron saint of Regency Novels, was a progressive woman.
More Images of Black People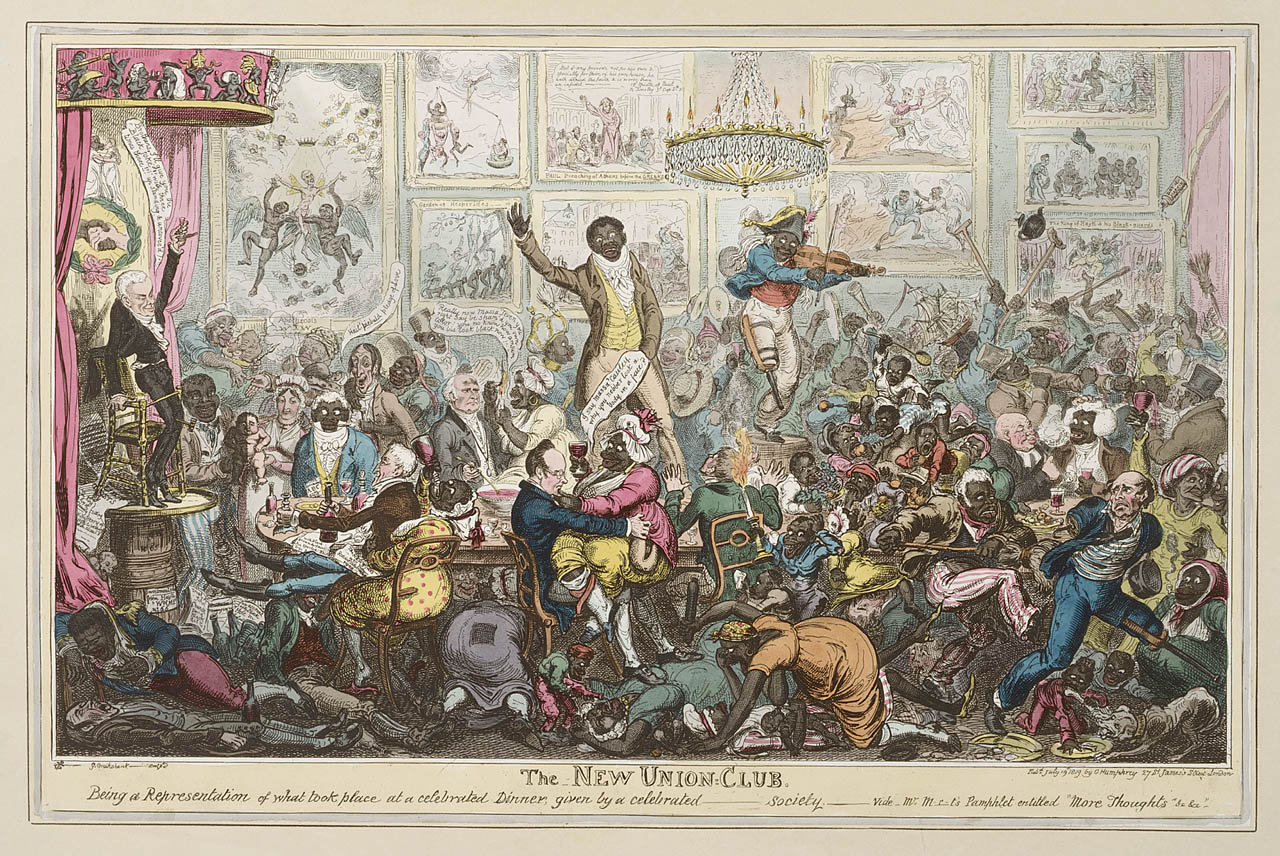 The New Union Club Being a Representation of what took place at a celebrated Dinner given by a celebrated society – includes in picture abolitionists, Billy Waters, Zachariah Macauley, William Wilberforce. – published 19 July 1819. Source: Wiki Commons
Soubise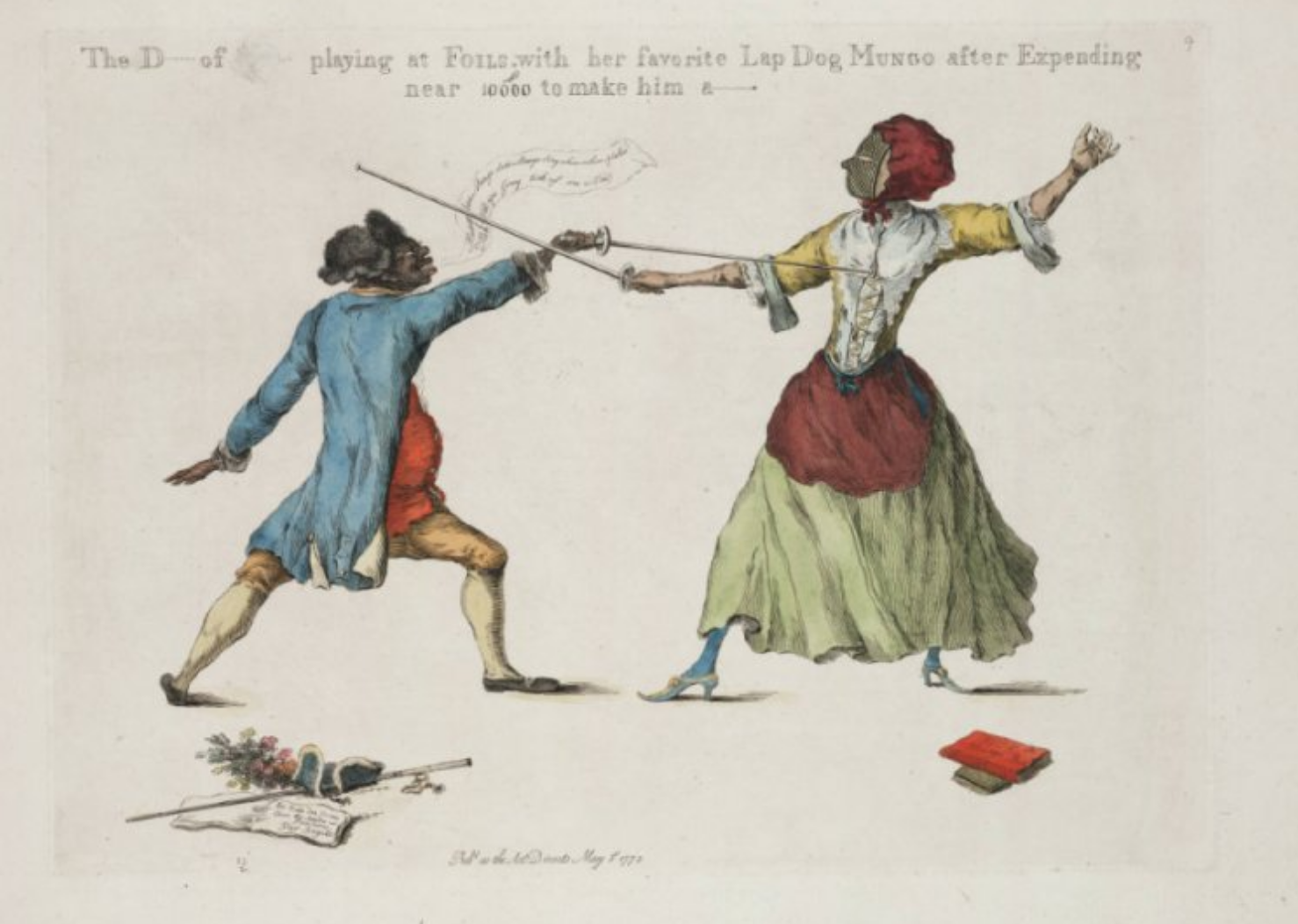 May 1773 - The Duchess of Queensberry fencing with Soubise. The quote from the piece is The Duchess of Queensberry playing at Foils with her favorite Lap Dg Mungo after expending near 10,000 to make him a----
Catherine Douglas, Duchess of Queensberry (1701–1777) is shown fencing with her servant, protégé Julius Soubise (ca. 1754–1798). Soubise was born enslaved on the Caribbean island of St. Kitts. In 1764, he was brought to England aboard a royal naval vessel. He was given to the 63 year old Duchess as a gift by the captain of the vessel.

The Duchess doted on her new charge and Soubise was trained in riding and fencing, He became famous as "one of the most conspicuous fops of the town," because he was well styled and became nicknamed A Mungo Macaroni.

In 1777, Soubise moved to India, where he opened a riding school.
Source:
Lewis Walpole Library, Yale University, 773.05.01.09+
http://orbexpress.library.yale.edu/vwebv/holdingsInfo?bibId=9042461&dbCode=LOCAL