SneakPeak
A new series, Advertisements For Love, by Vanessa Riley from

The Bittersweet Bride - 1/29/18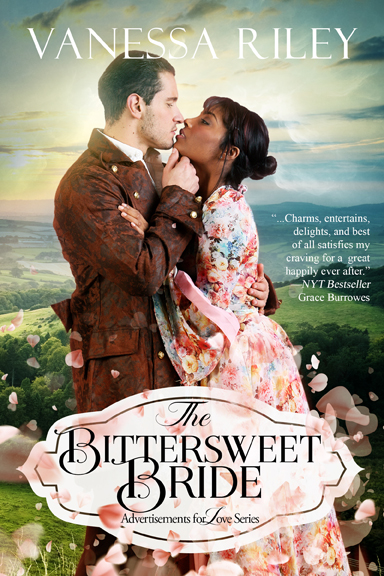 A widow must marry to protect her son but her newspaper advertisement groom is her worst nightmare, a scorned lover she hoped had stayed dead, buried with the past.

The Bashful Bride - 5/28/18
When a newspaper advertisement for a bridegroom nets London's most famous actor, a shy, sheltered heiress risks all to be with him in a mad dash to elope, escaping her overbearing family's plan for an arranged marriage. But does the actor with the voice of honey have far too many secrets to make a safe happy match

The Butterfly Bride - 10/29/18
A disgraced social butterfly seeks a convenient marriage to restore her to good graces but her newspaper advertisement groom comes with a family that money can't buy.