Links of the Regency
•
At Christian Regency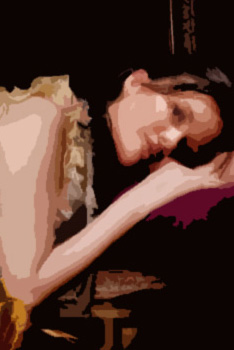 Before 1700's, travel occurred by foot or by horseback. Most areas had poor roads or lacked roads. After 1750, roads improved in England. Privately owned roads known as turnpikes were started.
Travelers paid a toll for passage, and the funds were used for the upkeep of the roads: clearing of downed trees, livestock, patching ruts, etc. In 1784, the Post Office began carry the Royal Mail by coach which added additional pressure for the good upkeep and maintenance of roads.
By 1804, the continued improvements in roads and better carriage design allowed for carriages to be pulled by thoroughbreds and reach speeds of 8 to 10 miles per hour. By 1815, road construction now included raising the earth and proper drainage. The Macadamization of roads, the standardization of road construction, started at this time. This included consistent stone coverage for the last layer for even and consistent road thickness. The final layer of rock had to be made of uniform stones no wider that 2 inches in diameter. The road thickness had to average 15 inches.
With improved roads, travel to from London to the country or to varies counties could be done in style.
A good source for Maps and information on coaches can be found .
More Maps of Regency England