From expanding your vocabulary to boosting your brain activity to just being downright entertaining, reading has a plethora of benefits.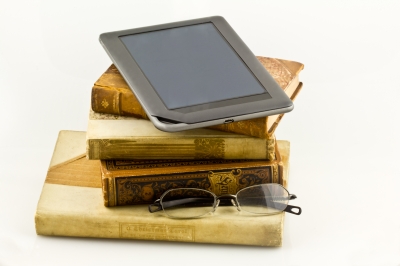 This is the time of year when most people decide on what changes to make in their life and what they want to accomplish in the coming year. If reading more is anywhere on your resolution list, you might want to consider setting a solid goal for yourself.
If reading isn't on your list anywhere, I refer you back to the first sentence of this article for reasons why it should be.
Here are a few ideas for setting and reaching a reading goal: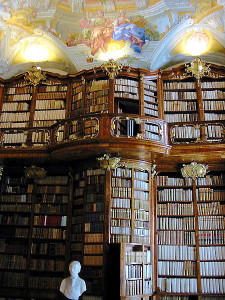 1. Set a Number
This is a pretty common, traditional way to set a reading goal. Do you want to read 20 books this year? 52? 100? Maybe you don't read much and just want to increase to reading a book a month.
Whatever your number is, make sure it's reasonable. If you take weeks to finish a book, don't shoot for 100.
Help for Achieving Number Goals:
* Track your reading on a site/app like Goodreads or Shelfari. Pick your favorite book tracking site and log your reading. This will make it easier to remember what you've read.

* Make a sticker chart. Remember those charts when you were a kid? You got gold stars for anything and everything your teacher or parent could think of rewarding you for. Your inner child probably still finds some satisfaction in those gold stars. Print out a chart with a spot for each book you want to read. Then mark it off with a sticker when you finish it.
2. Expand Your Genres
Maybe numbers aren't a problem. You're constantly reading, but most if not all of those books fall into the same general genre. You might consider setting a non-fiction goal or an out-of-the-norm novel goal.
Help for achieving genre expansion goals: 
* You can set a ratio goal such as one non-fiction book for every three novels. One caution on this one: I tried this about three years ago and I ended up not reading anything for months because I was struggling so badly to get through the non-fiction book I'd chosen. Don't let that happen to you.
* Consider joining a book club. If you join a monthly book club and commit to reading whatever book they are reading, it will pull you out of your comfort genre and make you try other things. Plus you'll get he camaraderie of a book club. Try googling book clubs in your area or search for one on The Book Club Network. Goodreads also has a large assortment of online book clubs. You can also google online book clubs by specific genre you are hoping to expand into.
3. Use a Non-numeral Gauge
Maybe numbers aren't your thing. You might have trouble grasping your progress on a numeral scale. Join Jon Acuff on his Empty Shelf Challenge. The concept is fairly simple. Empty out a bookshelf and read until you've filled it back up again. There's even a Pinterest support group.

What are the benefits to this? You're in a group with people of various reading speeds. Some are doing audio books, others are putting eBooks on a virtual shelf. Some are already on book five while others are still working on book one. Some devour non-fiction self-enrichment books while others read business books and still others almost exclusively read novels.
Unlike a normal book club, people are reading whatever they want, so you might get some good book recommendations. I know I have.
Other non-numeral challenges can be found on places such as Goodreads. Some I've seen in the past year:
* The Rainbow Challenge: Where your book covers have to make a rainbow OR books with the colors of the rainbow in the title.
* The State Challenge: Read books set in each state.
* The Dewey Decimal Challenge: For the non-fiction lover, read a book for each fifty number chunk of the Dewey Decimal system.
4. Use a Timer
Maybe all you really want or need is to make reading a priority in your life. Set aside a time to read every day. Thirty minutes, fifteen, maybe even an hour. Don't worry about how many books you get through, just enjoy the time and benefits of reading.
Are you setting a reading goal?
If you're looking for a good place to start, check out any of the books on our Inspirational Regencies list, particularly those by your favorite Regency Reflections author. You can also look back through our December posts for some recommendations on traditional regencies. And keep an eye on this blog throughout the year as we tell you about more great Regency-set books.
Looking for something outside the Regency? Two of our authors just published a couple of non-Regency books that will still warm your heart and given you an enjoyable read. Check them out.
Originally posted 2014-01-09 10:00:00.