In our poll a few weeks ago, several of you indicated you'd like to see more profiles of historic Regency figures. That got us talking about various people we could feature. So this month we asked our authors who they thought was one of the most intriguing figures from the Regency era.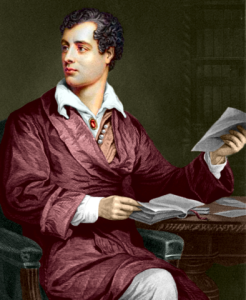 Ruth Axtell
Lord Byron, for me, I think.
Susan Karsten
Neither of my most-intriguing Regency figures is very "cool" noble-character-wise, but I am interested in Hariette Wilson and Beau Brummel. Though I suppose she, with her loose morals and fly-in-the-face of society's mores attitude, and he, with his obsession with surface and image, would be considered cool in the world of today. I intend to do a blog post on Wilson in a few days — so watch for it.
(We've mentioned Beau Brummel on this blog before. Check out Mary Moore's post about Brummel and his influence on society.)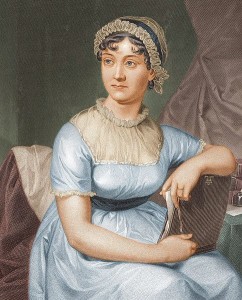 Kristy Cambron
I love Jane Austen – she will always be in my heart as my first introduction to British wit and brooding heroes. : )
Vanessa Riley
That would be Jane Austen.  Her wit and turn of phrase still haunts my dreams, but in a good way.
(Do you love Jane Austen? Keep an eye on this blog! August is Austen month here at Regency Reflections and we'll be celebrating Jane Austen and Pride and Prejudice.)
Laurie Alice Eakes
Mrs. Radcliffe. I want to meet one of the hottest selling authors of the Regency. (Mysteries of Udolpho)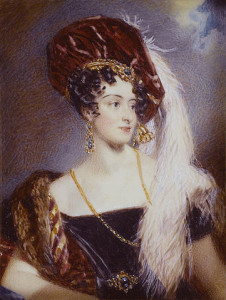 Kristi Ann Hunter
I'm going to go with Lady Jersey and the others of her ilk. The whole idea of the Queen Bee fascinates me. I love looking at them and trying to figure out what about them made them the one who got to dictate what was right and proper to everyone else. While we have the rankings to make some sense of certain women's rise to social power, there are certainly other factors to consider.
What about you? Who do you find fascinating from the Regency Era? Anyone in particular you'd like to see us do a post on?
Originally posted 2013-07-10 10:00:00.