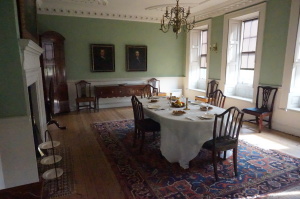 Frozen pizza is a great go-to meal when you've endured a frazzled day of work, errands and carpooling—but not if you lived in early nineteenth century England. Dinner wasn't just a meal. It was an event, especially when combined with a ball.
The punch table would sustain you for awhile as you swirled through dance after dance, but eventually everyone's tummy would start growling. It wasn't uncommon for "dinner" to be served around midnight, when you'd enter a sparkling dining room, candlelight glinting off silver and crystal. But your contemporary appetite might be a little squelched when you find out what might be served . . .
Meat Pies
Who doesn't like a good chicken potpie? That depends upon your definition of good. Meat pies served in the 1800's didn't just have a crust slapped on top. They had an entire bird head and wings sticking out.
Baby Eel Gelatin
What kind of cartoon bubble does that bring up in your mind? If it makes you go, "Eew!" then you're right on track. Baby eels look like big worms, and you'd see their little eyes staring at you because I'm not talking cherry Jell-O—they'd be served in a clear gelatin. Add a little jiggle to that when the dish was spooned out and you might not be as hungry as you thought.
Golden Sweetmeats
No actual meat involved in this one, but as for the gold, 24 karat baby. Picture a delicious, chocolaty truffle, just the right size to pop into your mouth. Now add in a golden coating—of real gold. I don't know about you, but personally, I like to wear my jewelry, not eat it.
Oysters on the Half Shell
Okay, so this one isn't so strange, and is still considered somewhat of a delicacy even today. But it wasn't for the hero in my new release, BRENTWOOD'S WARD. When Nicholas Brentwood, a street-wise lawman, is faced with a plate of raw oysters in a dining room, surrounded by those who are used to such fare, he's forced to man-up and let them slide down his throat. It's a dinner scene he—and the reader—is not likely to forget.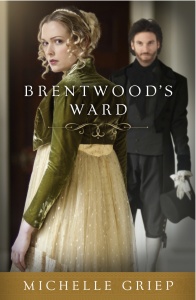 And that's only one of his adventures . . .
There's none better than NICHOLAS BRENTWOOD at catching the felons who ravage London's streets, and there's nothing he loves more than seeing justice carried out—but this time he's met his match. Beautiful and beguiling EMILY PAYNE is more treacherous than a city full of miscreants and thugs, for she's a thief of the highest order…she's stolen his heart.
As for me, I'm pretty thankful that some of yesteryear's dishes are no longer in vogue, because I'd much rather sit down to a meal that doesn't include feathers, heads, or precious metals.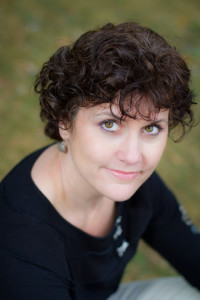 Michelle Griep's been writing since she first discovered blank wall space and Crayolas. She seeks to glorify God in all that she writes—except for that graffiti phase she went through as a teenager. She resides in the frozen tundra of Minnesota, where she teaches history and writing classes for a local high school co-op. An Anglophile at heart, she runs away to England every chance she gets, under the guise of research. Really, though, she's eating excessive amounts of scones.
Follow her adventures at her blog WRITER OFF THE LEASH or visit michellegriep.com, and don't forget the usual haunts of Pinterest, Facebook or Twitter.
Originally posted 2015-01-15 01:01:29.