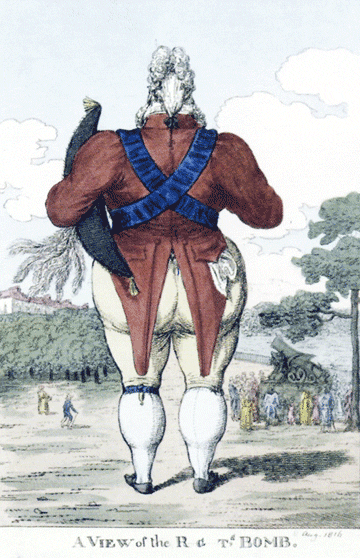 Kristi here. Today is April Fool's Day in the US. An annoying day where you can't trust anything you read, hear, say, see, or smell. Basically, your five normal senses are useless and you have to keep a tight grip on your sense of humor to survive. Particularly if you have a jokester in your house.
A sense of humor is a beautiful thing. Often we forget that humor isn't a modern invention. Because of the long time spent posing for portraits, people always look somber and serious in their paintings. But people in the Regency liked to laugh as much as anyone else.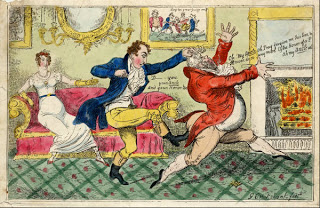 Caricatures, the precursor to today's editorial cartoons, not only provided social commentary and news, but provided humor as well. Many of them featured prominent figures of the day with certain features exaggerated to provide entertainment as well as make a point.
Much like tabloids and entertainment magazines of today, these drawings were popular because they kept people informed of what was happening in the world in a fun way. Regency England had it's own celebrities and the caricature artists were the era's paparazzi.
Caricatures were such a key part of England during the era that the Royal Pavilion and Museums Foundation of Brighton spent nearly £60,000 to obtain 235 original prints. Studying caricatures can tell us a lot about the way culture worked, how various people were thought of, and the general feeling of the time.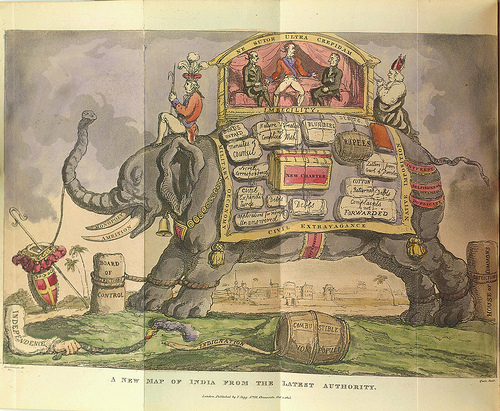 Some of the most famous caricature artists, such as Thomas Rowlandson, worked mostly for Robert Ackermann. Known today for his prints of changing fashions and furniture, the Repository actually featured many social caricatures. Ackermann also printed other periodicals that covered travel, literature, and London in general. Rowlandson was not only a caricaturist but a skilled artist as well. Hand colored prints of his etchings could be purchased as well.
If you decide to go looking for more caricatures online, do be careful. Like today, sex, scandal, and politics were popular topics and some of the caricature artists weren't shy about using nudity or lewdness to make their points. Many caricaturists were quite vulgar.
Originally posted 2013-04-01 10:00:00.