Guest post by Louise M. Gouge
It all began with Jane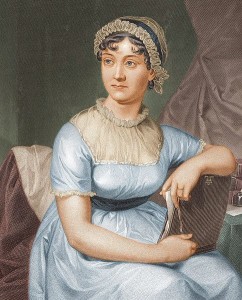 I have always loved stories set in the Regency period. One of my earliest movie memories is of watching Greer Garson and Laurence Olivier in the old black and white Pride and Prejudice. What a romantic story! I never even noticed that the costumes were definitely not from Jane Austen's era. Later, I took a graduate class in Austen and loved reading all of her books. When the 1994 A & E version of Pride and Prejudice came on television, I was enthralled by the spectacular production. But I never considered writing a Regency romance because I wasn't sure I could capture all the nuances of the era. There were just too many details I didn't know about it.
Who, me?
But then I got tricked into it. I had just completed a Revolutionary War series and was wondering what to offer my editor in my next proposal. She solved my dilemma by asking me to write a Regency novella to be paired one by Deborah Hale, an experienced Regency author. I don't know about you, but when my editor asks me to write a book, I say yes. The opportunity to share a book with Deb was icing on the cake.
So now I faced a challenge. As a reader, I don't care much for careless or nonexistent research. As a writer, I endeavor to create interesting stories that take place in realistic settings. You may say, "Well, duh! Doesn't every author want that?" But haven't we all been pulled out of a story by some nagging little plot device we know could not have happened in that particular time period? Devoted Regency readers are particularly sensitive to such errors. I didn't want that to happen with my story.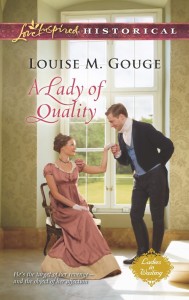 Help arrives
Fortunately, I had the help of our good friend, Laurie Alice Eakes, an amazing author who knows the era well. She answered my pesky questions and insisted that I join the Beau Monde chapter of RWA. There I could ask the research mavens for help. And believe me, I did!
Well, I finished my novella, and by then I was hooked and ready to propose a full Regency series. After reading in another author's lovely book that included a rather pathetic minor character who was a lady's companion, I knew that had to be my subject. I came up with three different aristocratic young women who were forced by circumstances to go to work as companions. As you readers and writers of this era well know, it was shameful for aristocrats to work at any job, so my heroines were all bound to suffer Society's disdain. Yet paired with the right hero, each lady found her true calling: marriage to the man of her dreams and a happily-ever-after life. So far, only a few tiny errors have crept into my books, but I welcome any corrections so I can get it right the next time.
Success!
By the way, that novella, The Gentleman Takes a Bride, earned second place in the Inspirational Readers Choice Awards, so I was more than pleased with that.
My brand new release, A Lady of Quality, is the third in my "Ladies in Waiting" series. Catherine Du Coeur is determined to uncover the truth about wealthy Lord Winston, who falsely accused her father of treason. But the closer she gets to the handsome young nobleman, the more she wonders how such a benevolent gentleman could have conspired to commit such evil. Baron Lord Winston has had little success in finding an accomplished aristocratic bride who is suited to his diplomatic aspirations. But when he meets Miss Du Coeur, a countess's lowly companion, he finds that family connections are far less important than matters of the heart.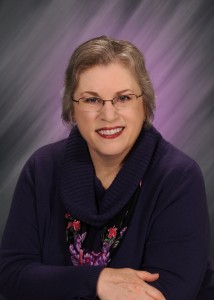 Award-winning Florida author Louise M. Gouge writes historical fiction for Harlequin's Love Inspired imprint. In addition to numerous other awards, Louise is the recipient of the prestigious Inspirational Readers' Choice Award for her 2005 novel, Hannah Rose. With her great love of history and research, Louise has traveled to several of her locations to ensure the accuracy of her stories' settings. When she isn't writing, she and her husband love to visit historical sites and museums. Her 2011 Regency novella, The Gentleman Takes a Bride, earned second place in the prestigious Inspirational Readers Choice Award.
One lucky commenter will win their choice of one of the Ladies In Waiting books. Leave a comment telling us why you started reading regencies to be entered to win!
Contest is now over. Look for Louise's latest novel wherever you buy books. 
Originally posted 2013-07-26 10:00:00.