Vanessa here,
I'm still in high cotton (Southern Phrase for High Ropes) and very tired after last week's conference bonanza. I was privileged to attend the national conference for Romance Writers of America (RWA) and the conference of one its specialty chapters, the Beau Monde.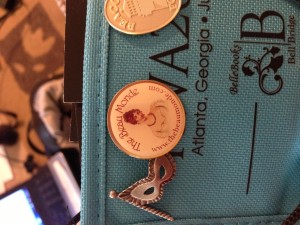 The Beau Monde chapter focuses on all things Regency.  It was started in 1993 and attracts members worldwide. This year in lovely sweltering Atlanta the conference kicked off on Tuesday, July 16  (bag stuffing with tons of swag goodies) and then held a series of workshops on Wednesday, July 17.
I am always impressed by the caliber of the knowledge of the classes and these were no exception. From the Grand Tour with Regina Scott, Military History with Susanna Fraser, The Underworld with Erica Monroe, Playing Whist, and Regency Dancing, and so much more, I well pleased.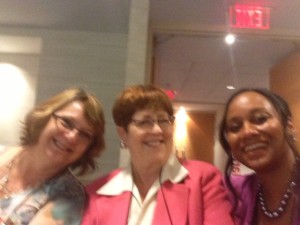 I bought the conference recordings. This much knowledge has to be replayed over and over again.
Now, I made a promise and a competition with my readers to choose the pattern and style of the Regency ball gown I would make for this conference. Begrudgingly, I stuck with it. I was able to finish it with a few hours to spare.  Thank you for not choosing the harder pattern.
Before you ask: I used a sewing machine, I'm a Regency Chick not a masochist. While I did not use a zipper, a twentieth century tool may have been involved in closing the gown (Velcro – think lots of tiny hooks).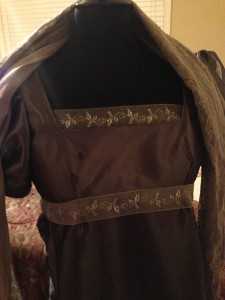 I have a lot of images and video of Regency dancing at the Soiree that I'm still sorting through but I thought I'd leave you with some images of the conference: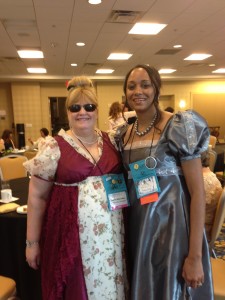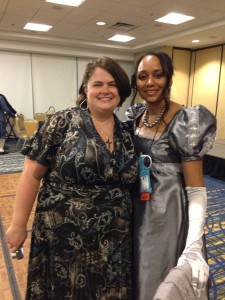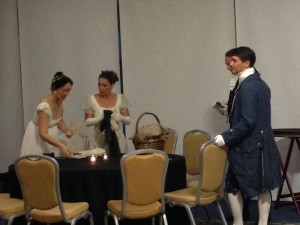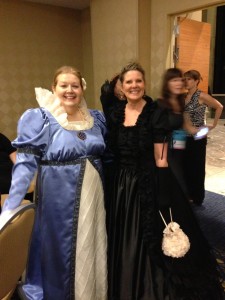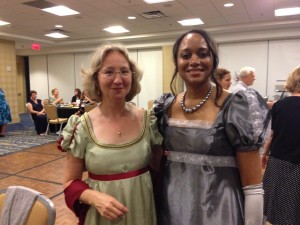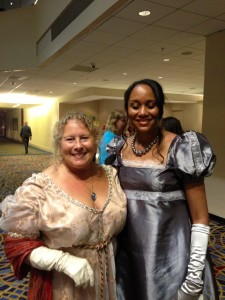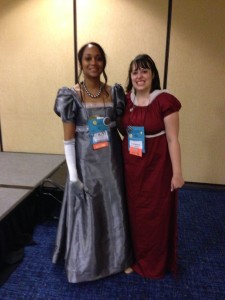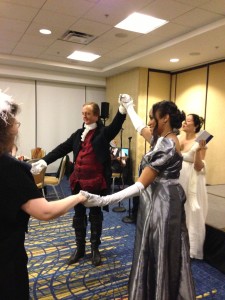 I went to the Beau Monde and left with sore limbs and a bunch of new friends. Oh, and my dignity. The dress looked perfect and held together.
Be blessed.
Vanessa Riley is the author of Madeline's Protector.
If all young men leapt off a cliff, Madeline St. James wouldn't care. Yet a chance meeting and a bullet wound change everything. She must trust that the Good Shepherd has led her to marry a dashing stranger, Lord Devonshire. Can they forge a true bond before the next disaster strikes?
See the trailer: https://www.youtube.com/watch?v=N2OnXfFNwps – See more at: http://www.christianregency.com
Originally posted 2013-07-24 10:00:00.