It's hard to believe that we've been sharing our inspirational Regency world with you for an entire year now. And what a year it's been! We've seen so many wonderful books published, several of our blog authors have been preparing their debut novels for release, and many tidbits of history have been uncovered.
We've got some great fun starting next week for our one-year anniversary, but today we wanted to let you know what's going on in the lives of some of your favorite Regency Reflections authors.
Laurie Alice Eakes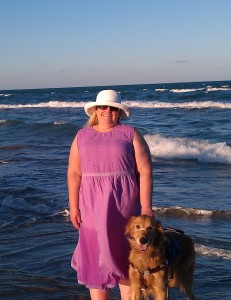 Laurie Alice has been a very busy woman! She recently celebrated the release of her twelfth full length novel called Choices of the Heart. It is set in Appalachia in 1842, but still has a Regency connection. The heroine's father, who was an English nobleman's son, came to America in 1809, fell in love, and stayed.
Other things that have happened for Laurie Alice this year include the release of her third Regency, A Flight of Fancy, which won the Clash of the Titles contest. She also celebrated the re-release of Family Guardian, her first Regency, in paperback and Kindle versions. Family Guardian won the National Readers Choice Award for Best Regency in 2007.
And she's not stopping any time soon! The third book in The Daughters of Bainbridge House series will release later this year. She also sold three more Regencies to Zondervan. The first one will release in 2014.
You can also find Laurie Alice at her personal webpage (www.LaurieAliceEakes.com) and on twitter (@LaurieAEakes).
Susan Karsten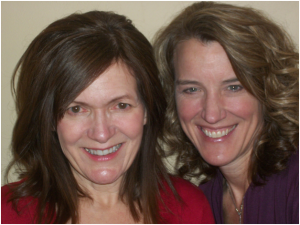 Susan has been busy getting her personal blog up and running. At graciouswoman.wordpress.com you'll find a range of topics having to do with Susan's interests. Lately, she's been working on an estate sale (a side business she has). If that pique's your interest, she'd blogged about it. 😉 Not yet published, she continues to improve her writing, getting an excellent average score for her latest work-in-progress, A Refuge for Rosanna, in the ACFW First Impressions contest.
Vanessa Riley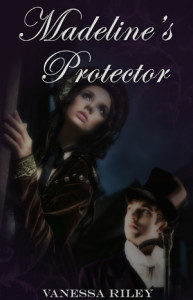 Preparations for Vanessa's debut release have kept her busy this year. In addition to posting on Regency Reflections, Vanessa keeps up the website ChristianRegency.com – a great source for Inspirational Regency books and history.
Her debut book, Madeline's Protector, is just around the corner. Keep reading Regency Reflections after the anniversary party so you don't miss her big launch party and give-a-way in April.
Kristi Ann Hunter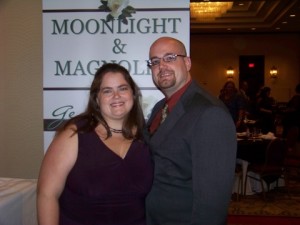 This past year has been amazing for Kristi. Currently unpublished, Kristi has spent the year learning from her fabulous writer friends – including the lovely ladies of Regency Reflections – and improving her craft. She semi-finaled in ACFW's Genesis competition for unpublished authors and came in third in the Georgia Romance Writers Maggies competition in the Inspirational romance category.
Recently, she's been working on revamping her website and blog. Currently the blog is at AmeliasDrawingRoom.blogspot.com. Within the next couple of weeks it will be moving to the brand new www.KristiAnnHunter.com. Technical issues kept the site from being up and running at the time of this post. You can also find Kristi on Facebook.
Ruth Axtell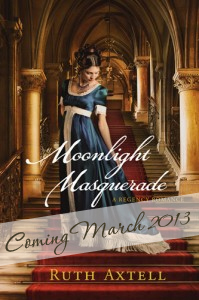 If you love reading Ruth Axtell books (who doesn't?) get excited. Ruth's been busy preparing for her newest release which will be launching right here at Regency Reflections in March.
Ruth writes historicals outside of the Regency period as well. Her historical romance set in Maine, Her Good Name, released last year.
You can find out more about Ruth by visiting her webpage, RuthAxtell.com, or her blog.
Kristy L. Cambron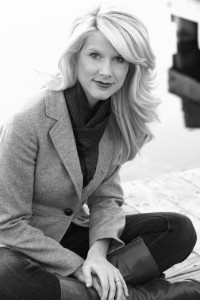 As if having a third child weren't enough to keep a woman busy, Kristy has been pushing on with her writing and blogging career. Though currently unpublished, she and her agent, Joyce Hart, are working hard to change that. Winning the FCRW Beacon award in the Inspirational category last year and expanding her writing into other areas of history are just part of her efforts.
She's also moved into a new position as a Learning Consultant for a Fortune 100 Company. Working with emergent leaders has brought her the privilege of being invited back as a three-time Participant Leader Guide at the Disney Leadership Institute, Perfect Service Experience program at Walt Disney World, Orlando.
Want to read more from Kristy right now? Check out her blog, Paris-Mom.blogspot.com.
Naomi Rawlings
Naomi is excited to have contracted for two sequels to Sanctuary for a Lady. The first novel is set during the French Revolution and the second during the Napoleonic Wars.  You can check out more of what Naomi has going on by visiting her website, NaomiRawlings.com or her blog, MakingHomeWorkBlog.blogspot.com.
Coming in 2013 to Regency Reflections
Now that you've caught up with your favorite bloggers, here's a look at what's ahead this year right here at Regency Reflections.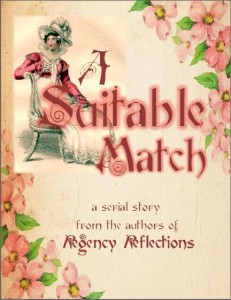 Starting Monday, February 4
Our one-year anniversary party! You will not want to miss the fun. We've put together a serial story, but you will get to choose the end! We'll have a scavenger hunt to keep you intrigued as you read with a wonderful prize pack to give away to one lucky reader.
Book releases galore
If you love Inspirational Regencies, clear your bookshelf because this year we have a lot of amazing new releases to feature on the blog. Look for releases from Ruth Axtell in March, Sarah Ladd and Vanessa Riley with their debut releases in April, and Laurie Alice in October. And those are just a few of the books from our own authors! Look for special guests and give-a-ways throughout the year.
Jane Austen's Pride and Prejudice Celebration
Pride and Prejudice turned 200 years old this year. We couldn't possibly ignore that! Be sure to stick around the blog, because we'll be celebrating this much loved story in August. We'll look at the movies, the book itself, and the impact Jane Austen and her story have on life today. You won't want to miss it.
Whew! It's hard to believe all of that has happened in the past year. We have loved building this blog and bringing it to life while getting to know some of you through comments and discussions. This blog would be nothing without our fabulous readers.
So you tell us… what would you like to see on Regency Reflections this year?
Originally posted 2013-02-01 10:00:00.