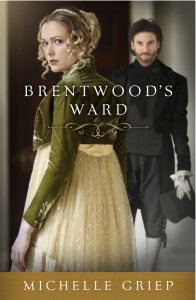 What do you get when you mix a shade of the darker side of Regency London with a quick-witted lawman? Nicholas Brentwood—a hero who's a little rough around the edges, colorful as a Dickens character, and observant enough to be a forerunner of Sherlock. But he's not just any lawman . . . He's a Bow Street Runner.
Traditionally, male householders in London were expected to police the streets in their neighborhood, and every citizen was to report anyone they witnessed committing a crime. This changed in the eighteenth century because of increasing concerns about the threat of dangerous criminals who were attracted by the growing wealth of London's middle class.
Prompted by a post-war crime wave in 1749, Magistrate Henry Fielding hired a small group of men to locate and arrest serious offenders. He operated out of No. 4 Bow Street, hence the name "Bow Street Runners."
Fielding petitioned the government and received funding, but even so, he soon ran out of money to pay these men a worthy salary. Still, the runners were committed to justice, so they took on odd jobs such as watchmen or detectives for hire or even—as in the case of Nicholas Brentwood—guarding people or treasures.
What attracted my interest as an author was an old newspaper advertisement put out by Fielding. It encouraged the public to send a note to Bow Street as soon as any serious crime occurred so that "a set of brave fellows could immediately be dispatched in pursuit of the villains." I wondered about those "brave fellows" and what kind of villains they might come up against, and thus was born Nicholas Brentwood.
Despite Bow Street's efforts, most Londoners were opposed to the development of an organized police force. The English tradition of local government was ingrained deep, and they feared the loss of individual liberty. So, as gallant as the Runners were in tracking down criminals, the general public did not always view them in a positive light. Even the nickname given them by the public—Bow Street Runners—was considered derogatory and was a title the officers never used to refer to themselves.
Bow Street eventually gave way to the Metropolitan Police, and by 1839, the Runners were completely disbanded. But that doesn't mean they don't live on in the fictional realm. See if you can match wits with an experienced lawman as he tracks down a dangerous criminal in BRENTWOOD'S WARD . . .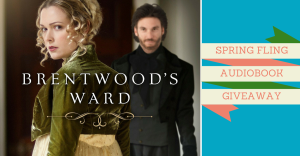 There's none better than NICHOLAS BRENTWOOD at catching the felons who ravage London's streets, and there's nothing he loves more than seeing justice carried out—but this time he's met his match. Beautiful and beguiling EMILY PAYNE is more treacherous than a city full of miscreants and thugs, for she's a thief of the highest order…she's stolen his heart.
 Available in paperback, ebook, and audiobook formats at Amazon, Barnes and Noble, and other fine booksellers. But even better is that here's your chance to WIN AN AUDIOBOOK! Hurry, though. This drawing ends tomorrow, April 17th.
Originally posted 2015-04-16 06:00:52.