Interview with Regency author Regina Scott.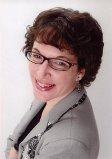 Veteran Regency writer Regency Regina Scott stopped by to tell us a little about her writing journey, as well as her love for regencies.
Regina's first published book was The Unflappable Miss Fairchild in 1998, a regency with Zebra Regency Romance. Since then she has published continuously with 18 novels to her credit and four novellas.
In the last couple of years, she has turned to writing regencies with a Christian tone. These have found a home with Love Inspired Historicals. She has four LIH regencies to date. Her latest, The Captain's Courtship, is out this month. Regina has graciously donated a copy for a lucky reader. For a chance to win it, please leave a comment today.

What drew you to write during the Regency Time Period?
I loved to read growing up, but by the time I reached college, it had been awhile since I'd found a book to truly engage me.
Then I stumbled upon Elizabeth Mansfield's
The Phantom Lover
at my library.
I couldn't put it down!
I'd always wanted to be a writer, but I knew then I wanted to write a book in this wonderful time period called the Regency.
I loved that the era had its own language, with an interplay between men and women that was so elegant and witty!
Twenty-two stories later, and I still love that period!
2.
     

Tell us what year your book is set in and why you chose that particular time.

The Captain's Courtship

is actually set before the strict definition of the Regency, in 1805.

 

But that time definitely has the same flavor, whether in clothes or social sensibilities.

 

I chose the year for the Everard Legacy series, of which this is the second book, because the series needed a time that would give rise to a true villain, someone who threatened my characters' happiness, their faith, and their freedom.

 

Who better than Napoleon and his henchmen?

 

In 1805, England was certain "the Corsican Monster" meant to invade at any moment, and he was certainly trying to comply!
3.

     

Who is your favorite Regency Author?

I couldn't possibly list just one!

 

Elizabeth Mansfield is probably my all-time favorite, as I mentioned.

 

Love Inspired is publishing a number of wonderful authors such as Louise M. Gouge (whom I see you had on recently!), Deborah Hale, Mary Moore, and Abby Gaines.

 

I'm really excited that Cheryl Bolen will have a new book out in October.

 

And this blog is blessed with so many talented authors!

 

Those of us who love Regency romances have a lot to look forward to!

 
4

. What is your favorite Regency expression?
I have several:  having a nice coze for sitting down and chatting with a good friend, piffle as a sign of disappointment, and here-and-therian, a fellow who won't commit to anything, who traveled about with no set home or preferred to chase women rather than catch them.  See what I mean about a language all its own?
5. What is your favorite Regency setting; e.g., London, country house, small village?

Definitely a small village.  I love developing the various characters and the relationships among them.  So far, my more recent stories keep getting set in the wildness, though—places like the Lake District and the Peak District.  I think perhaps the isolation of a single manor, far from others, allows me to focus on the hero and heroine and how they come to find love.  That was certainly the case with The Captain's Courtship.  Though it starts and ends in London, most of the action takes place in the Lake District, when my hero Captain Richard Everard brings the heroine to meet his cousin, who she's agreed to sponsor for a Season.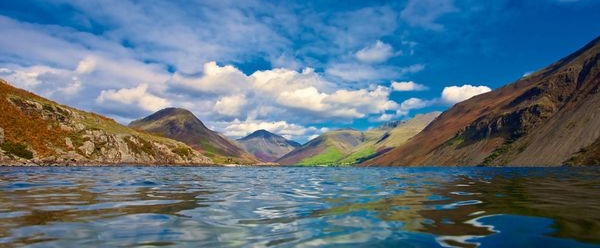 Tell us about your book.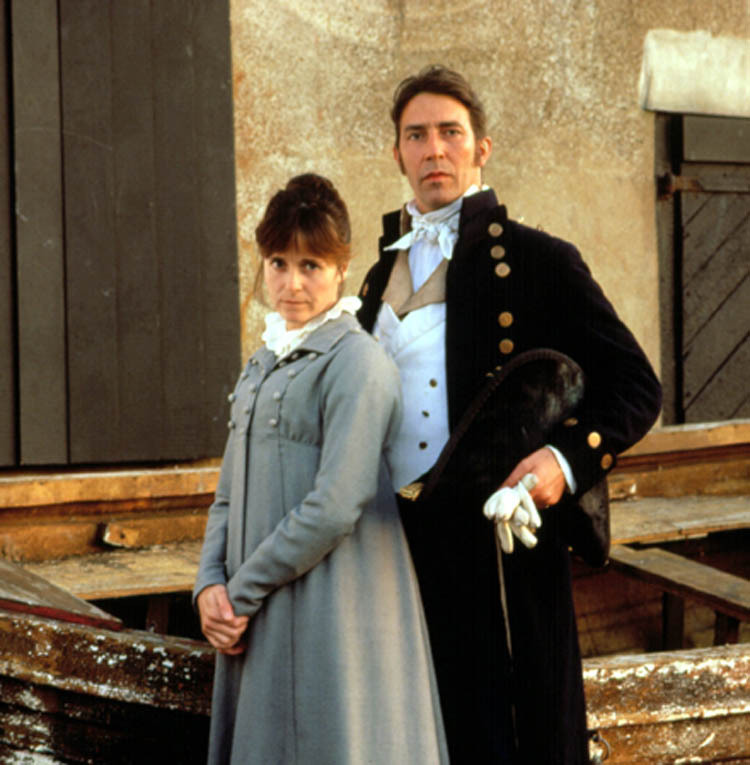 The dashing Captain Richard Everard has faced untold dangers at sea. Steering his young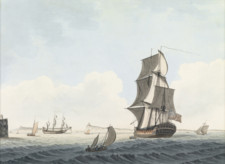 cousin through a London season, however, is a truly formidable prospect. The girl needs a sponsor, like lovely widow Lady Claire Winthrop-the woman who jilted Richard years ago.
Claire believed herself sensible in marrying a well-to-do viscount rather than a penniless second son. How deeply she regretted it! Now their fortunes are reversed, and Richard's plan will help settle her debts and secure his inheritance. Yet it may yield something even more precious: a chance to be courted by the captain once more.
When did your novel release and with what publisher?
The Captain's Courtship will be out in July from Love Inspired Historical.
Tell us about yourself:
 I always wanted to be a writer, but it took a while to convince myself that that was what I was meant to do.  I tried being a day care provider, a nanny, a technical writer, and a risk communication consultant before I heeded God's call on my life.  Now, I feel so blessed to sit down at my computer and write!  The Captain's Courtship marks my 22nd published story (18 novels and 4 novellas), all set in the Regency period.  The Rake's Redemption, the next book in the Everard Legacy series, will be out in November.  You can learn more at my website at www.reginascott.com, where I also have articles about the Regency period.  You can also find me online at Goodreads (http://www.goodreads.com/reginascott), and the blog I share with author Marissa Doyle at www.nineteenteen.blogspot.com.   
For a chance to win A Captain's Courtship by Regina Scott, leave a comment. We will draw a winner on July 31, 2012. Be sure to check back on this comment thread on that date to find out who won.
Originally posted 2012-07-25 05:00:00.