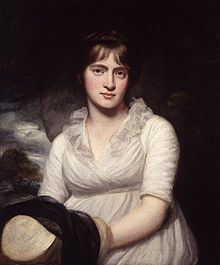 Whoever thinks romance and love matches didn't exist before the 20th century ignores a lot of evidence to the contrary. If women of all strata of society from seamstresses to young ladies of the ton read novels which featured heroines pitted against alluring yet somewhat menacing men, where virtue and love triumphed in the end, this means they must have had a desire for romance. They not only took to reading but to writing novels themselves. Selina Davenport's 1824 novel Preference, is a typical romance with a properly happy ending. She wrote 11 novels between 1814-1832. Other female authors of the period besides Jane Austen who wrote about love triumphing were Amelia Opie, Maria Edgeworth, and sisters Anna Maria and Jane Porter.
The evangelical writer Hannah More wrote, "Is a woman in low spirits? Let her console herself by writing a novel. Is she ill? Bored? Unhappily situated? Let her pour it all out into a novel."* Do I detect a little sarcasm?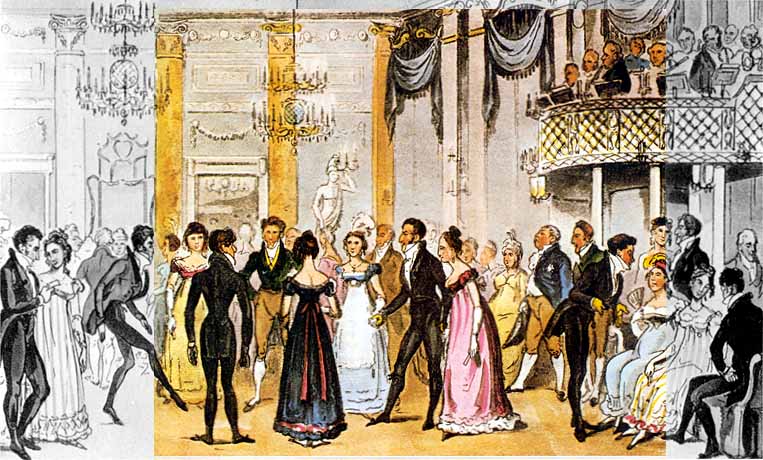 Despite a young woman's yearnings for love and romance, the regency period was governed by rules of etiquette. Numerous books were written to young men and women on the subject of how to behave in public—especially with the opposite sex. After the licentiousness of the Georgian era, the Regency period saw a rise of Evangelicalism, which stressed that women were the arbiters of morality, and it was part of their duty to make sure they didn't tempt men, or fall victims to men's baser instincts. Whereas in high society it was common for a man to have a mistress, an unmarried young lady must keep herself chaste and above any appearance of misbehavior. On the Marriage Mart, a woman's purity was her highest asset.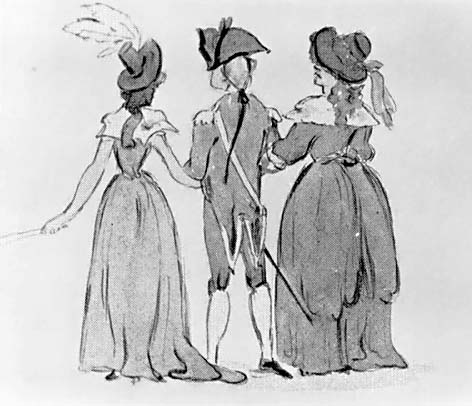 For this reason courtship for a young lady meant being chaperoned whenever she went out (and, of course, never receiving a gentleman caller on her own). A gentleman had to ask for an introduction to meet a young lady he was interested in. After her official coming out into society, a young lady enjoyed the grown-up entertainments of balls, assemblies, concerts and other musical events, all to see and be seen. But everything was done in public. A young lady could never be alone with a young man who was not a family member or otherwise closely associated with the family.
Although parents desired a "suitable match" for their children, this did not mean strictly arranged marriages—for the most part. There is ample evidence in novels and correspondence of marriages based on love and mutual respect.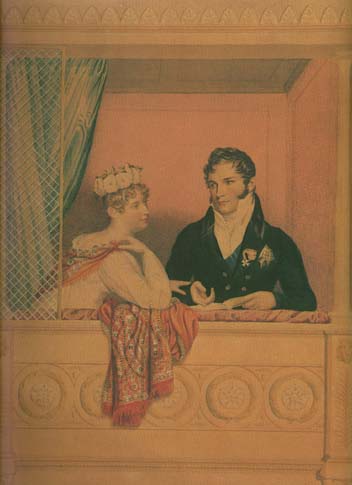 The most important love match of the era was that of the Prince Regent's daughter Charlotte to a minor German prince, Leopold of Saxe-Coburg-Saalfeld. Even though her father and the British government had been negotiating her marriage to Prince William of Orange (the future king of the Netherlands), Princess Charlotte met young Leopold in the Czar's entourage when the czar and his sister came to London during the summer of 1814. Eventually, the princess broke off her official engagement to the Dutch royal prince, causing all kinds of diplomatic furor and married her German prince on May 2, 1816, to the enthusiasm of the British people. They understood a love match. From all accounts it was a happy—though brief—marriage, since she died shortly after giving birth to their first child after only a year of marital bliss.
Matchmaking as shown in Emma also shows that romance was alive and well in the regency era. Jane Austen wrote, "Anything is to be preferred or endured, rather than marrying without Affection."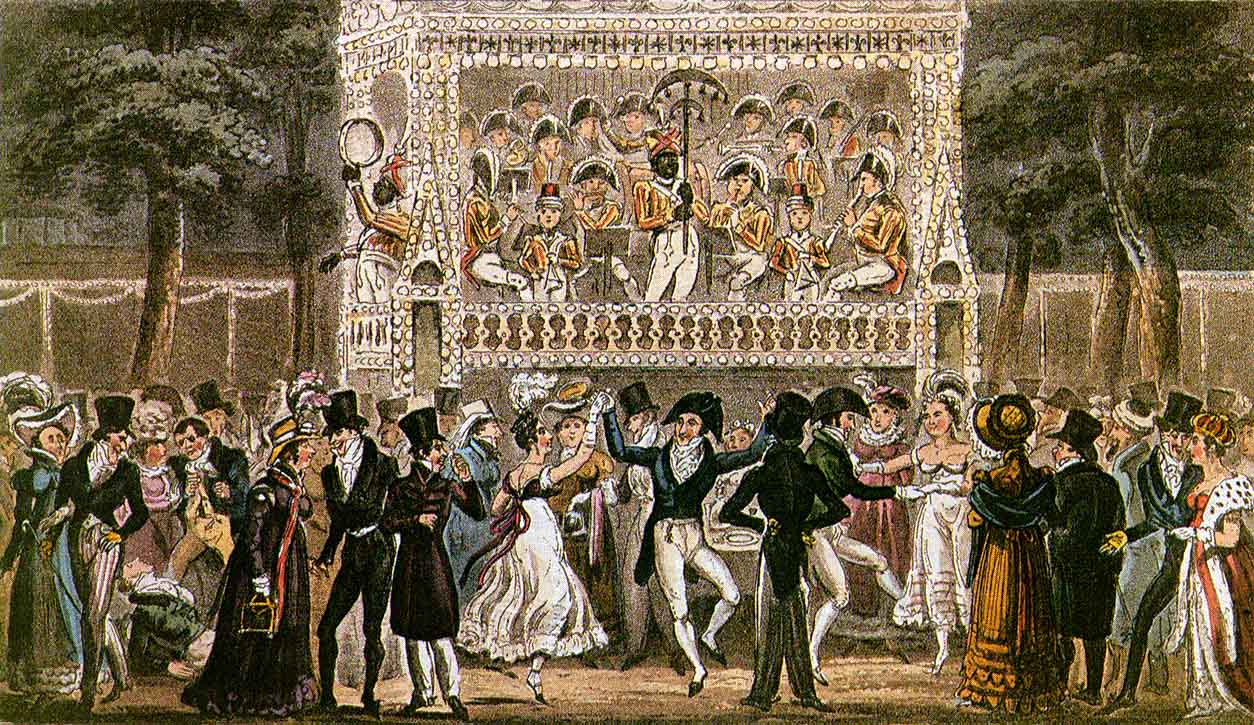 * Our Tempestuous Day by Carolly Erickson, William Morrow and Co., 1986, New York
Originally posted 2012-06-18 05:00:00.