Vanessa Riley: Past Events

About Vanessa Riley
I love History, Romance, the Regency, Food, Family, Faith and Friends.
See the Latest
Vanessa Riley: Past Events
2019
CBLR 2019
Crowning Glory Paint Party. Over 150 hats were created by Retreat Readers and given to Susan G. Komen Breast Cancer of Charlotte.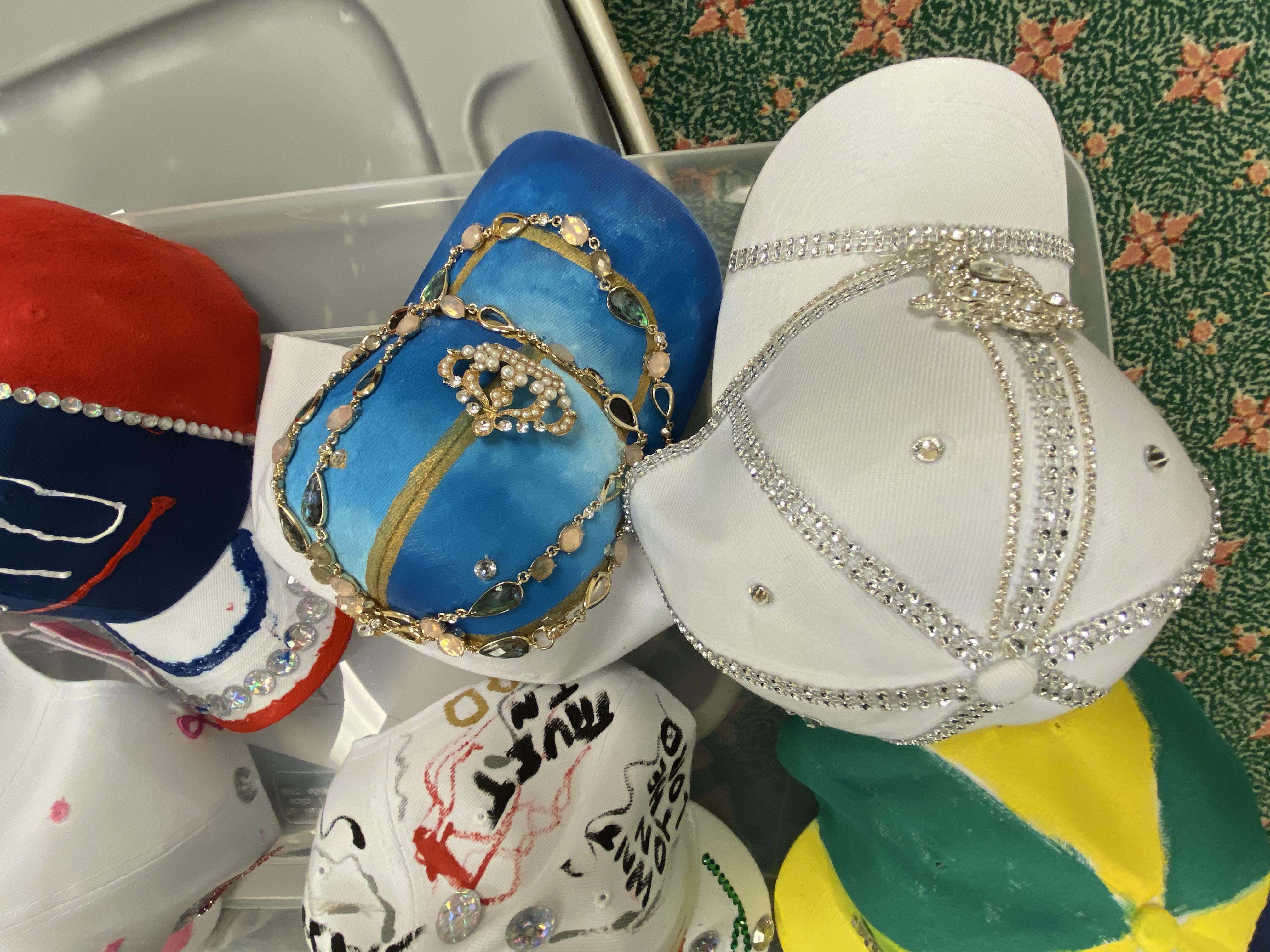 Decatur Book Festival 2019 - Aug. 31
Love in the Time of Feminism: Romance Novelists Fight the Patriarchy
Join New York Times Bestselling authors, Tessa Dare, Sarah MacLean, and moderator Vanessa Riley as they discuss how the historical romance genre is being reborn in a way that enables powerful conversations that can change the world. Come for a lively discussion with these two word warriors, as they speak to the subversive power of romance to fight classism, racism, and gender politics and why sexy books are more relevant now than ever.

Historic DeKalb Courthouse presented by Creative Flame Media
Sat 12:30-1:15p Courthouse
Read You Later Book Retreat and Signing August 23th-August 24th at Courtyard Marriott RDU
Romance Writers of America for RWA2019 at the New York Marriott Marquis in New York City, July 24–27, 2019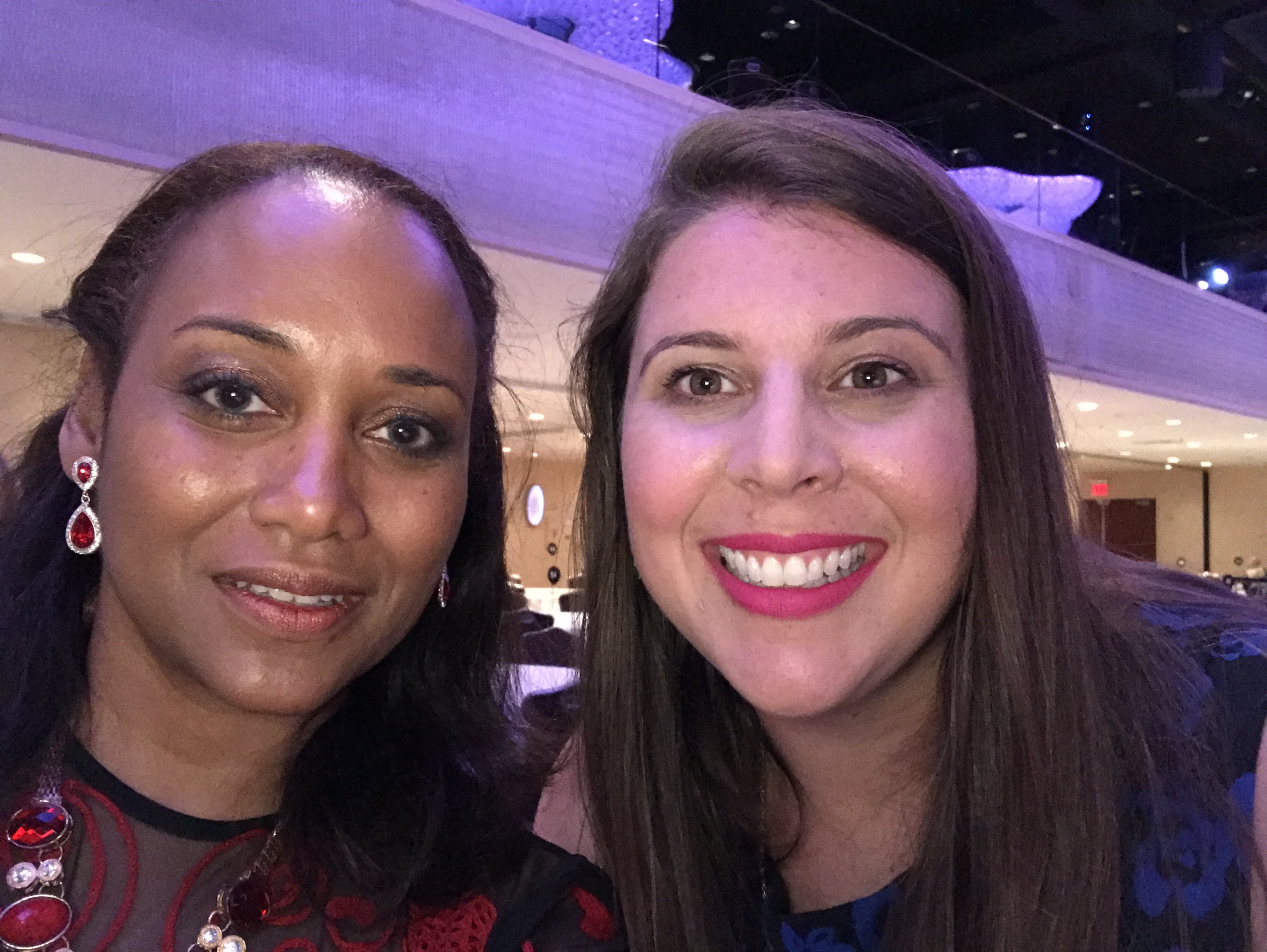 The Author's Guide to Successfully Sitting on the Fence with both Indie and Traditional Releases
BY Vanessa Riley and Sarah Younger and Rachel Dylan
Many first-time authors' paths to publishing have diverged from getting the dream call from a fabulous agent and a big six publisher contract to winning a BookBub Ad for an independent release. This change in paths initially created a great divide in Romancelandia. Over the years, the mischaracterization of the two camps has subsided, and like the old Venn diagram, a new common path has emerged, Hybrids. Hybrids are authors who continue to seek traditional publishing contracts while enjoying the rewards and pains of independent publishing.
The Author's FB Advertising Guide to Branding, Selling Books, and Staying Out FB Jail
BY Kristan Higgins and Vanessa Riley
Facebook is one of the largest social media platforms that cater to the ultimate meet-cute—authors and readers finding each other. Yet, with rule changes, bot crackdowns, and hikes in advertising fees, the author community has been left confused and in need of knowing more than the mere basics of Facebook (FB) Advertising.
Participants in this workshop will learn strategies to stay out of Facebook jail, avoid losing their advertising privileges, and how to produce ads that gain the readers' attention.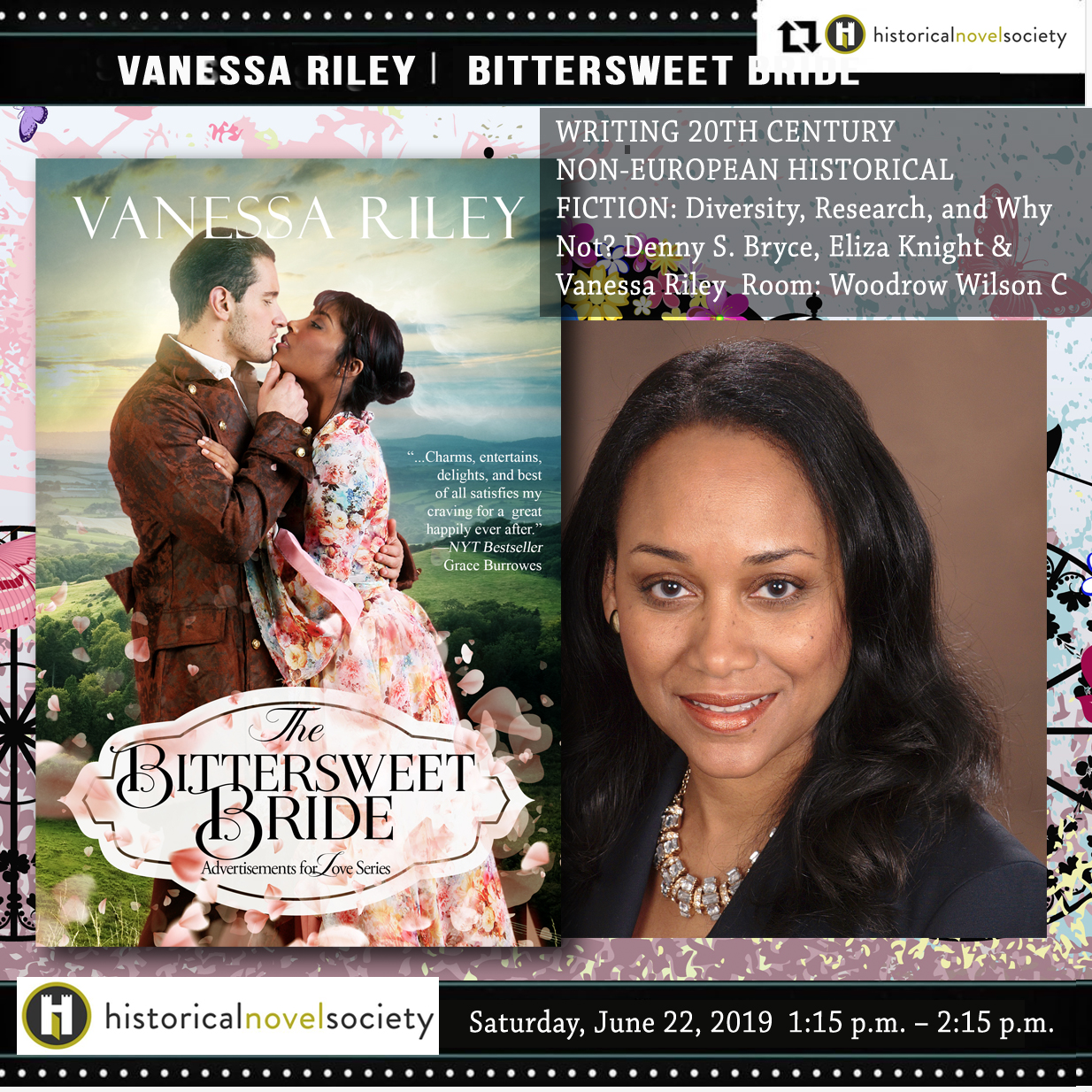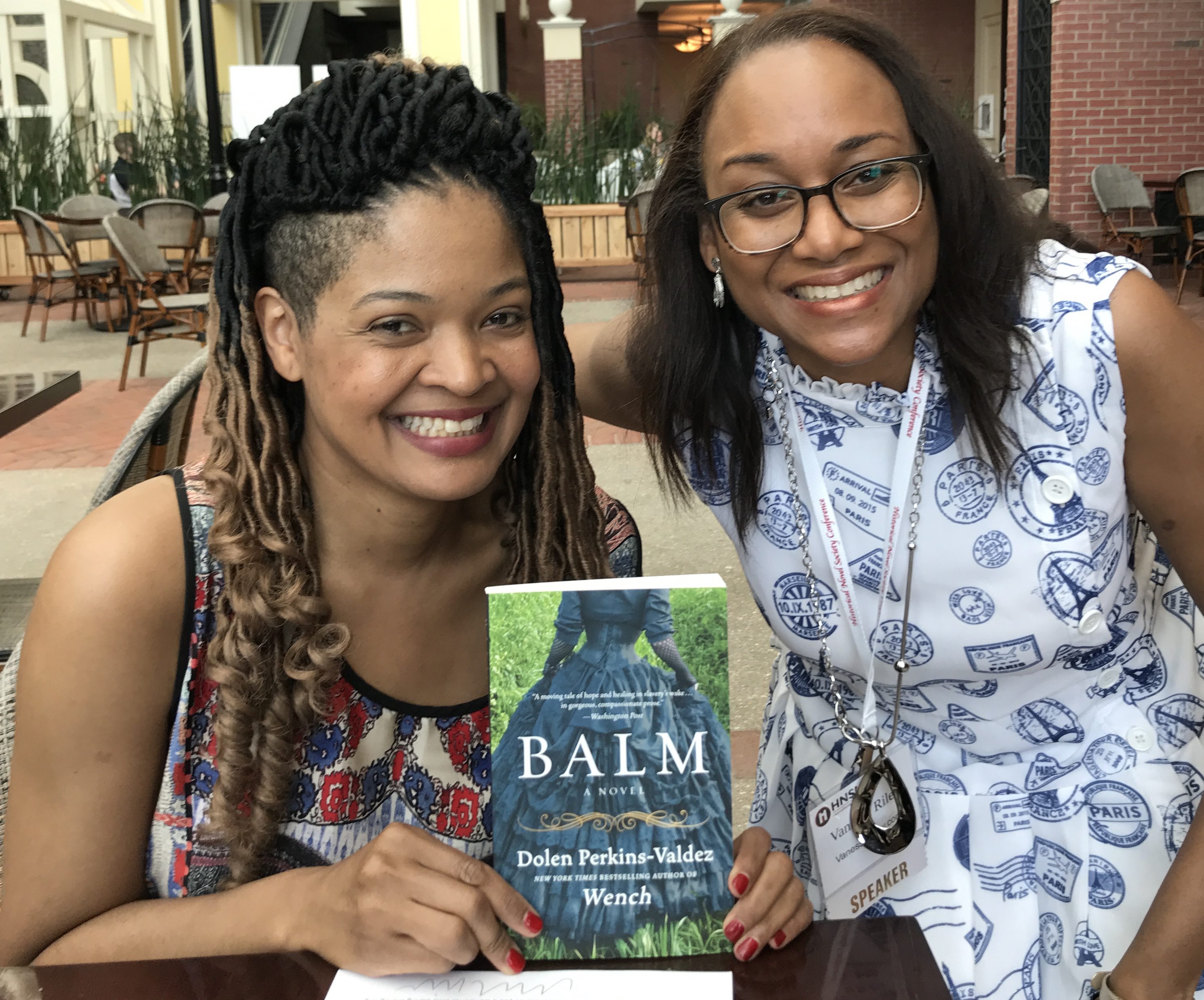 At HNS with Dolen Perkins-Valdez.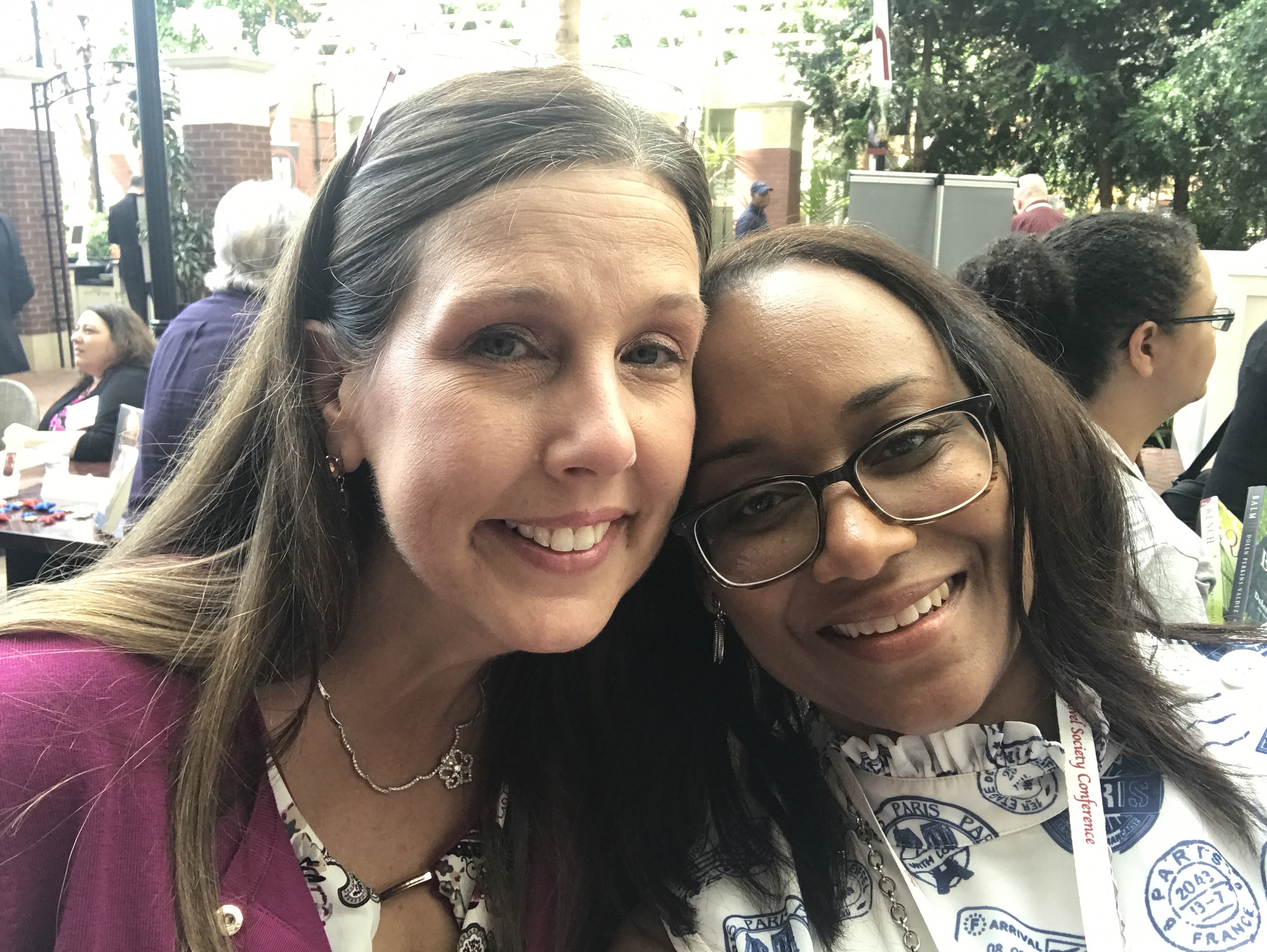 With Laura Kaye at HNS 2019
The Historical Novel Society Conference in June 2019.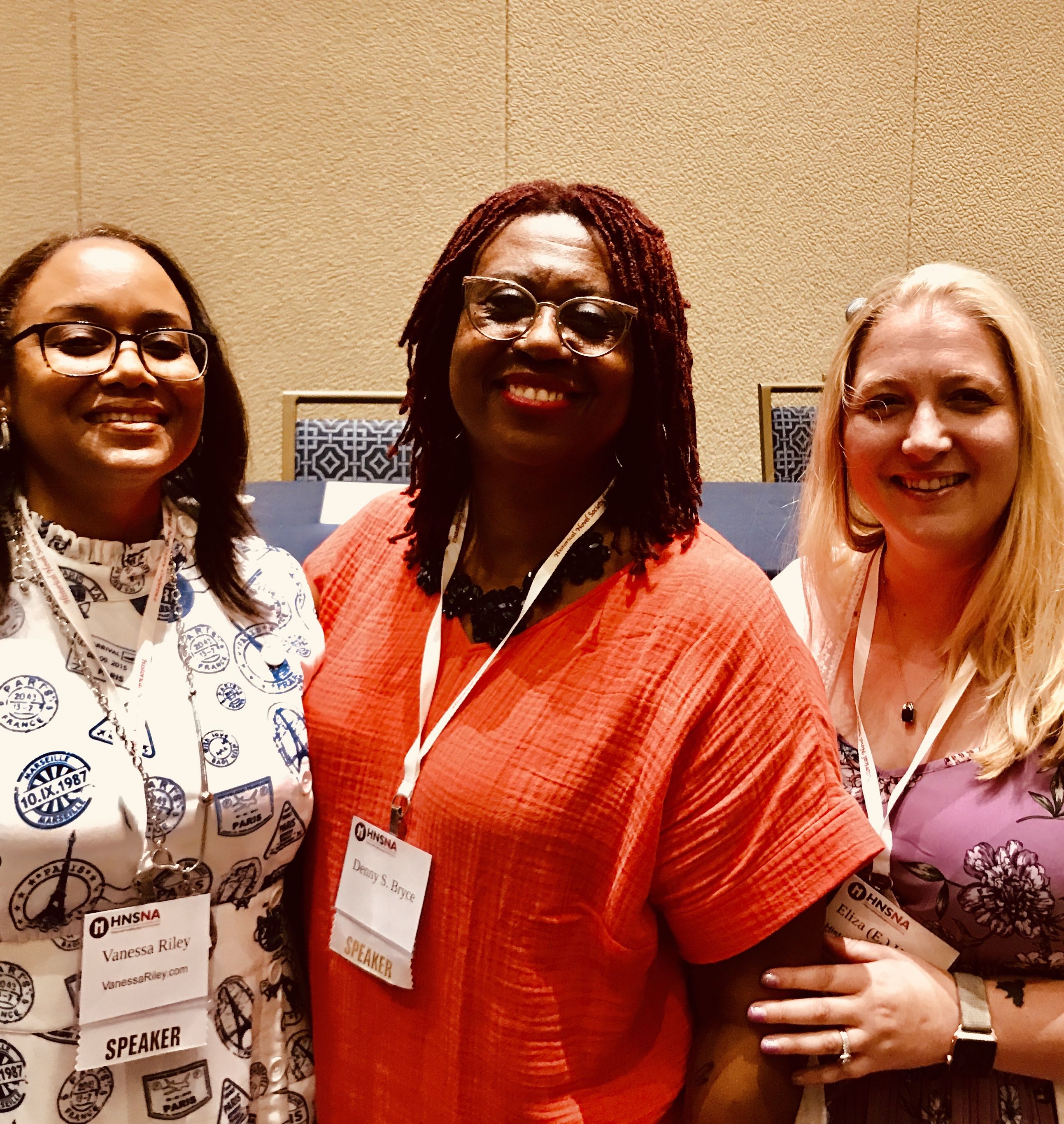 Vanessa with Eliza Knight and Denny Bryce

June 22, 2019 1:15-2:15 p.m.
WRITING 20TH CENTURY NON-EUROPEAN HISTORICAL FICTION: Diversity, Research, and Why Not? [Eliza (E.) Knight, Vanessa Riley; moderator: Denny S. Bryce] Western Europe in fiction has served as "default history" for decades (even centuries). Why? Perhaps because this history is more accessible and documented, and the books inspired by this part of the world have held our imagination and interest for generations. Historical fiction and romance readers have been trained to expect their stories to include protagonists, heroes, and heroines, and locations that "look" a certain way. This panel will discuss the importance of dynamic storytelling that includes characters, cultures, locations, and careers from areas other than Western Europe: Afro-Caribbean, early 20th century Americana, and more. They will discuss their journeys, research techniques, and some of the barriers to getting their stories told—plus changes in the publishing industry in recent years that have encouraged culturally diverse storytelling. The purpose of this panel is to provide authors and readers with fresh perspectives and research options about ways to diversify their reading habits as well as incorporate more of the world into their storytelling. (Room: Woodrow Wilson C)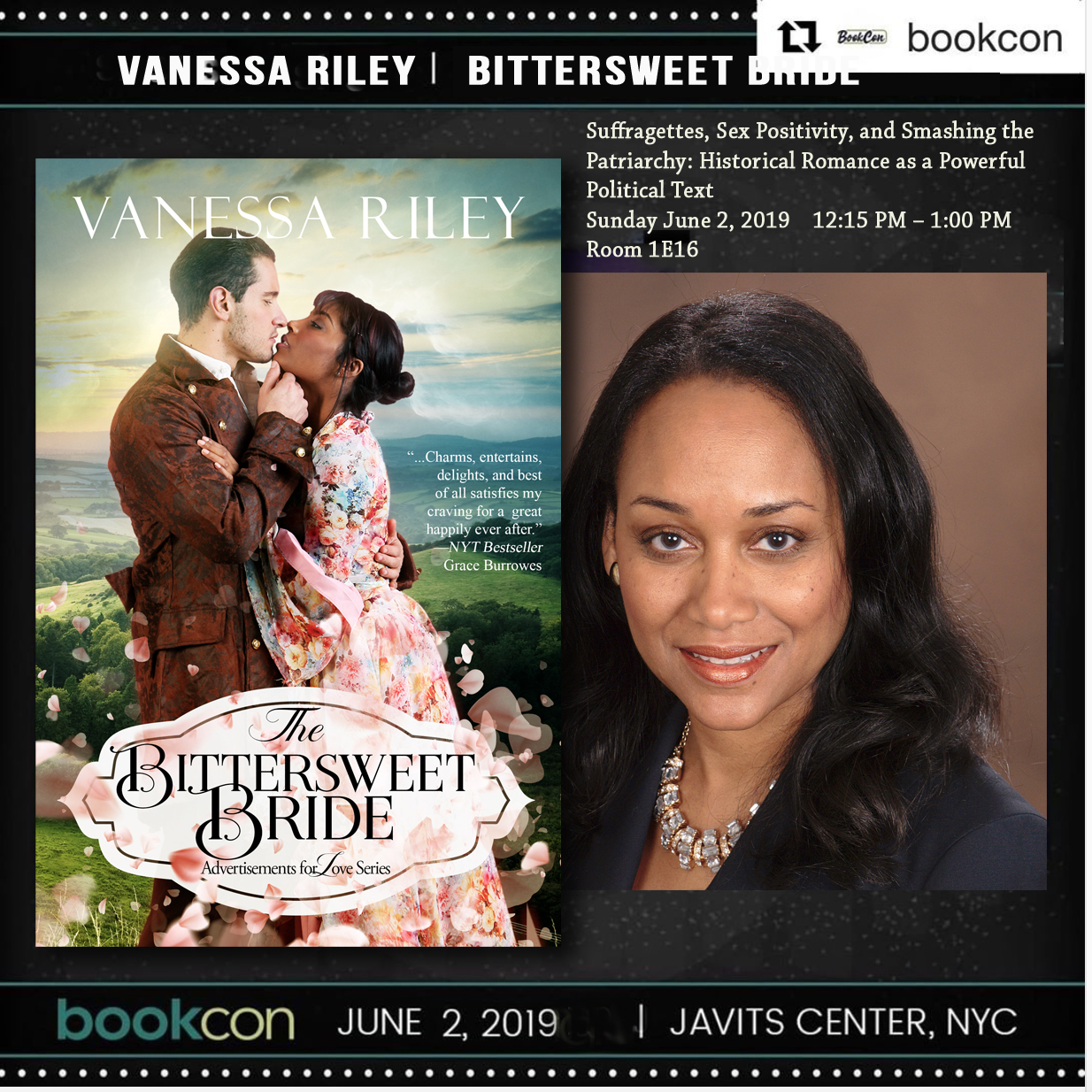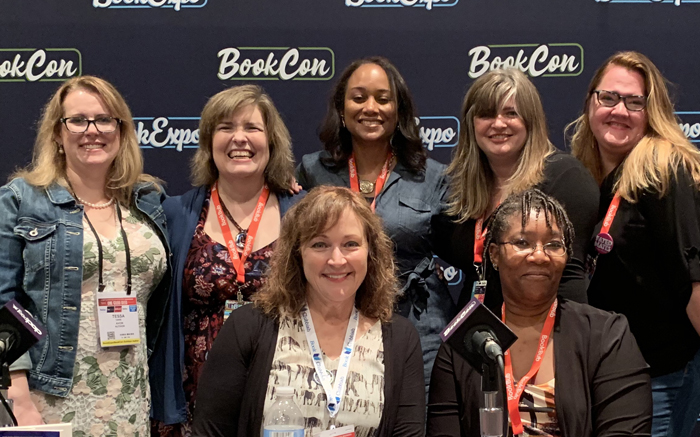 I'll be at @bookcon in NYC this weekend and hanging some of my favorite romance authors! Come join us!!! I am on a panel:
Suffragettes, Sex Positivity, and Smashing the Patriarchy: Historical Romance as a Powerful Political Text
Sunday June 2, 2019
12:15 PM – 1:00 PM
Room 1E16
Guests: Tessa Dare, Vanessa Riley Scarlett Peckham, Ursula Renee, Julia London, Sabrina Jeffries

And I am signing at:
Romance Candy Crushes (Lots of Candy and Books are being given away!!!)
Sunday June 2, 2019
3:00 PM – 5:00 PM
Room 1E03
Guests: Alisha Rai, Tessa Bailey, Alexis Daria, Mia Sosa, Jasmine Guillory, Abby Jimenez, Amanda Heger, Tessa Dare, Vanessa Riley, Scarlett Peckham, Ursula Renee, Julia London, Sabrina Jeffries, Sarah MacLean, Zoey Castile, KM Jackson, Maria Vale
#Repost @bookcon
Team Sarah Napa Valley CA Retreat Con April 26-29, 2019
Book Lovers Con in in NOLA May 15 - 19, 2019
BEA in New York City May 29-31, 2019
BookCon in New York City June 1-2, 2019
2018
Read You Later Book Retreat and Signing August 24th-August 25th at Courtyard Marriott RDU
Decatur Book Festival 2018 August 31 – September 2, 2018 Decatur, GA
Christian Book Lovers Retreat October 18-21 Myrtle Beach, SC
I host a Margie Lawson Retreat Nov. 25-29, 2018 after Thanksgiving. Food and writing bliss!!!
2015
Romance Writers of America - Talk To Me The Art of Using Smart Technology to Thumb-­?Type or Dictate Your Next Novel

Georgia Romance Writers - Talk To Me The Art of Using Smart Technology to Thumb-­?Type or Dictate Your Next Novel

2014
Decatur Book Festival - WeReadDiverseBooks African-American Popular Fiction