Swept Away - A Challenge of the Soul Novel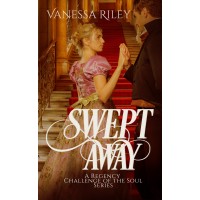 Product Code:
SweptAway
Availability:
In Stock
Price: $1.99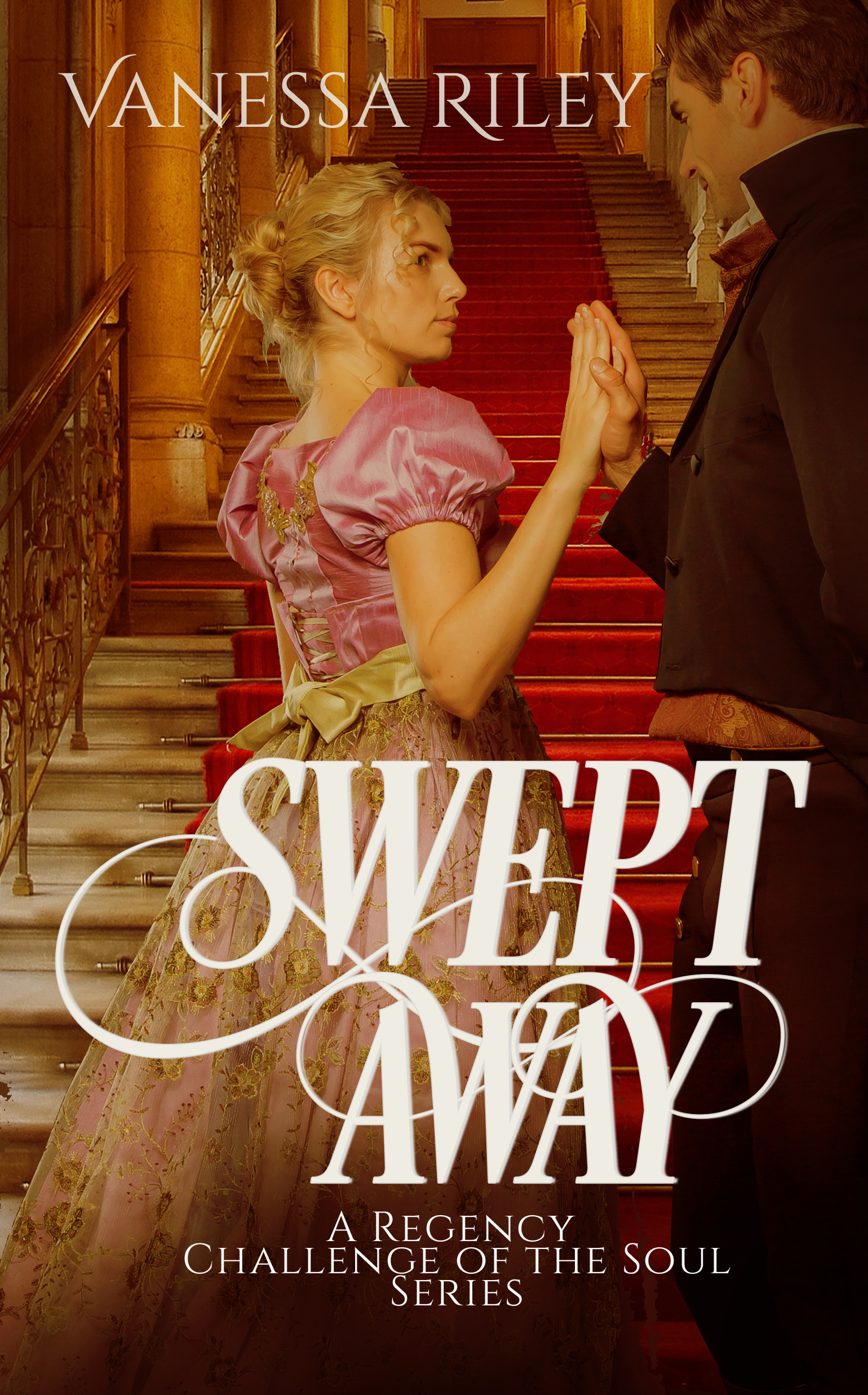 This is the digital ebook.
About the Book:
Charlotte Downing, the Duchess of Charming, wants what she wants. Today, it's a fine pair of lacy slippers crafted by the renowned Ella's Establishment. To be picture perfect for her presentation to the queen, Charlotte will survive crashed ceilings and falling bricks. Yet, has she met her match in the conservative merchant, whose autumn-colored eyes make her pulse race, especially when he says no?

Caught between the glittering world of the ton and the respectable profession of selling shoes, Edwin Cinder can't understand the lady's persistence or the fire lighting her blue eyes when she's challenged. With his lack of pedigree, there's no chance for this common God-fearing man to win her hand, but he'll risk all to save the duchess from the ravages of a London gale.
How do I download:
We've partnered with Bookfunnel to deliver you your product. Once you have paid for your download, you will log into your account and click to the bar, Your Book & Media Downloads, then click the Your Book Downloads.

This will unveil Get My Downloads. Click that button:

Click the Bookfunnel code that is in your account next to each of your books. This will take your book in the format that you want: .mobi, .epub, or .pdf.

You have 3 days to use the code. If you need more time contact support@vanesssariley.com. If you have any problems downloading from bookfunnel, email your questions at help@bookfunnel.com. Someone from Book Funnel will reach out to you and help. Bookfunnel's customer service is available 9 a.m. - 9 p.m. Central, 7 days a week. Read everything on Bookfunnel's download page, then follow the directions and you will have your digital product.
You will be able to choose from .mobi, .epub, or PDF.
Write a review
Your Name:
Your Review:
Note: HTML is not translated!
Rating:
Bad
Good
Enter the code in the box below: