Invite Vanessa Riley - See Vanessa Riley at These Events: 2023



List of the Events for 2023:

January | February | March | April | May | June | July | August | September | October | November | December
December: (Back to Top)

November: (Back to Top)

October: (Back to Top)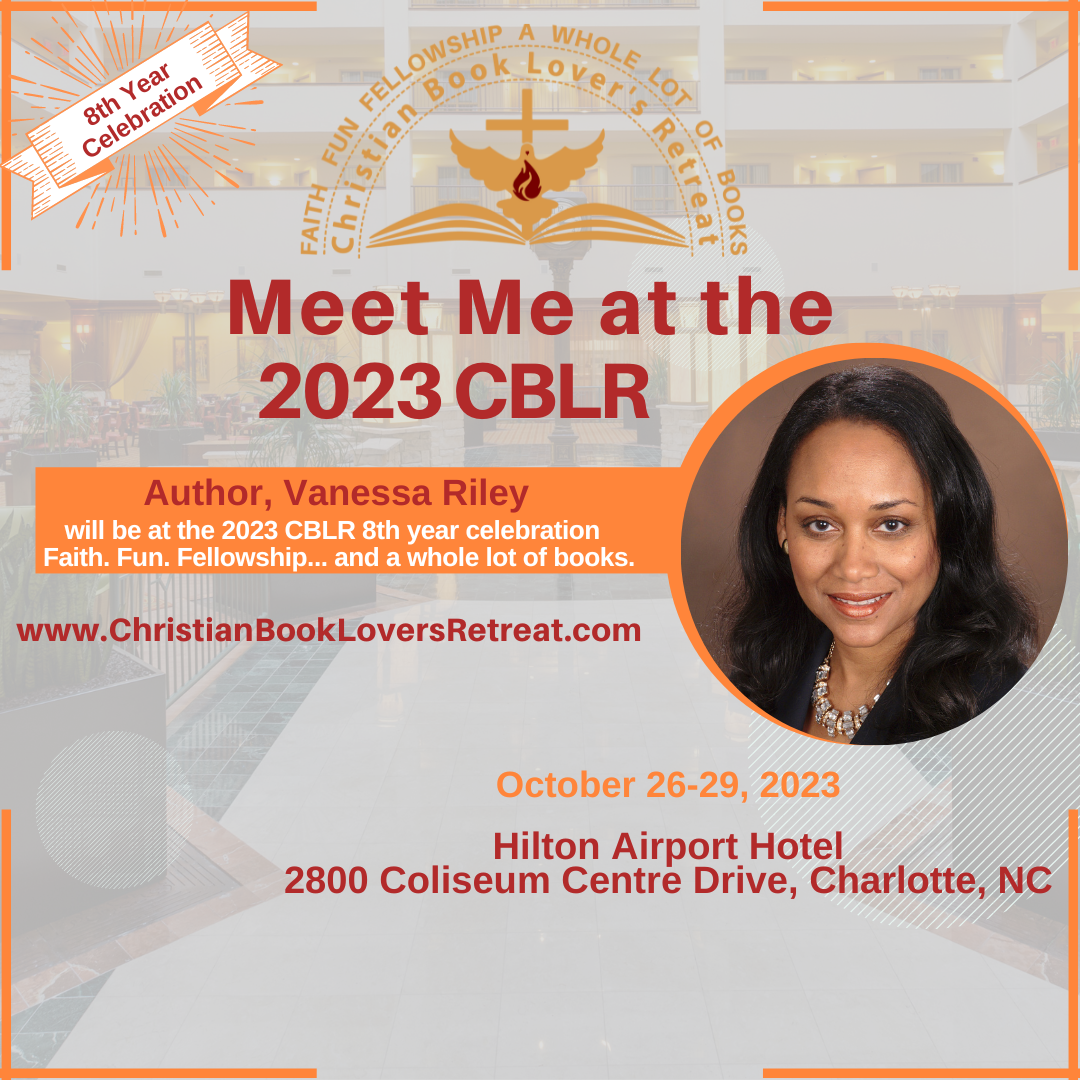 Register for Christian Book Lovers Conference

OCTOBER 26-29, 2023 (IN-PERSON)

Christian Book Lovers Retreat (Charlotte, NC)

Workshops & Signing
---

September: (Back to Top)

August: (Back to Top)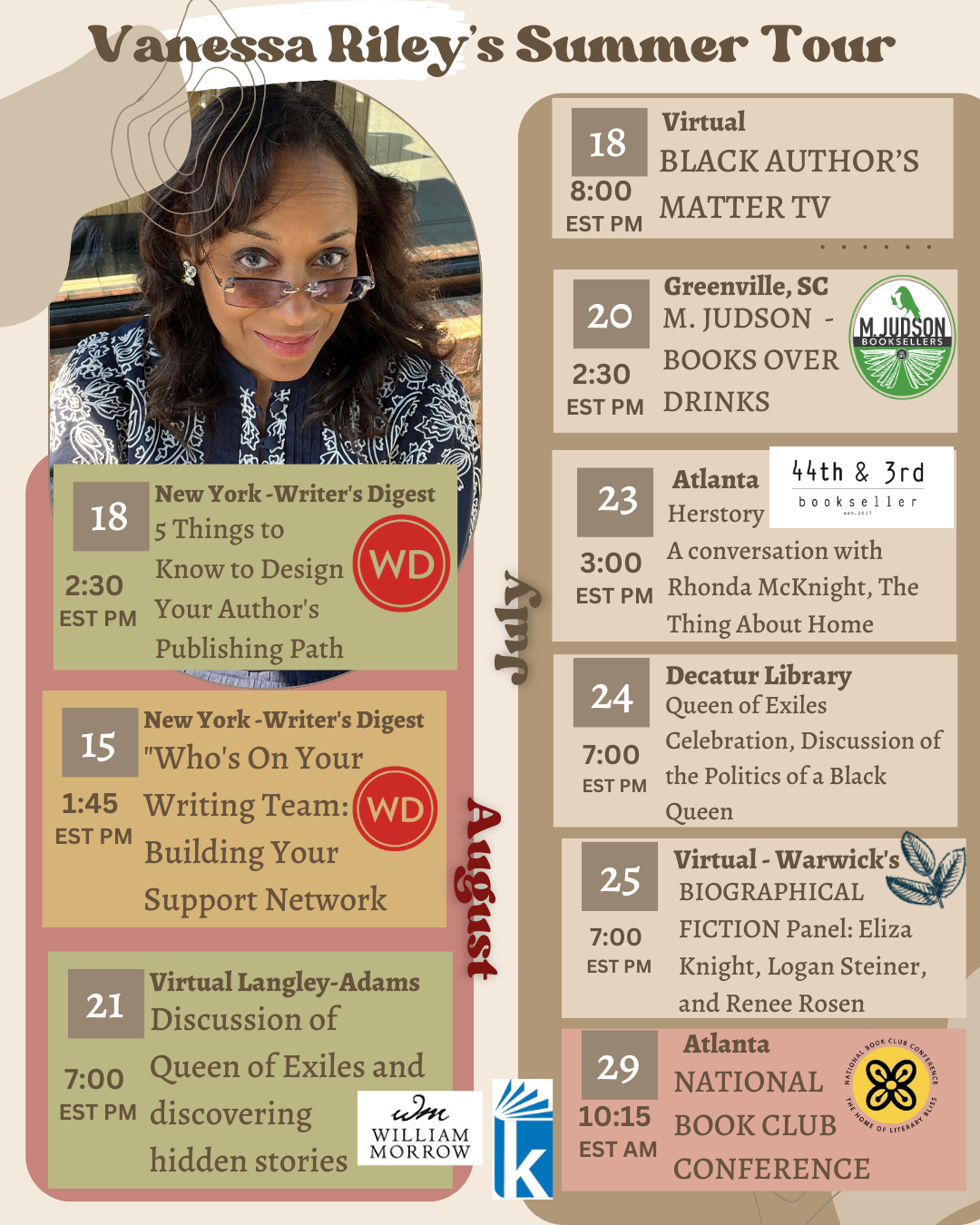 July: (Back to Top)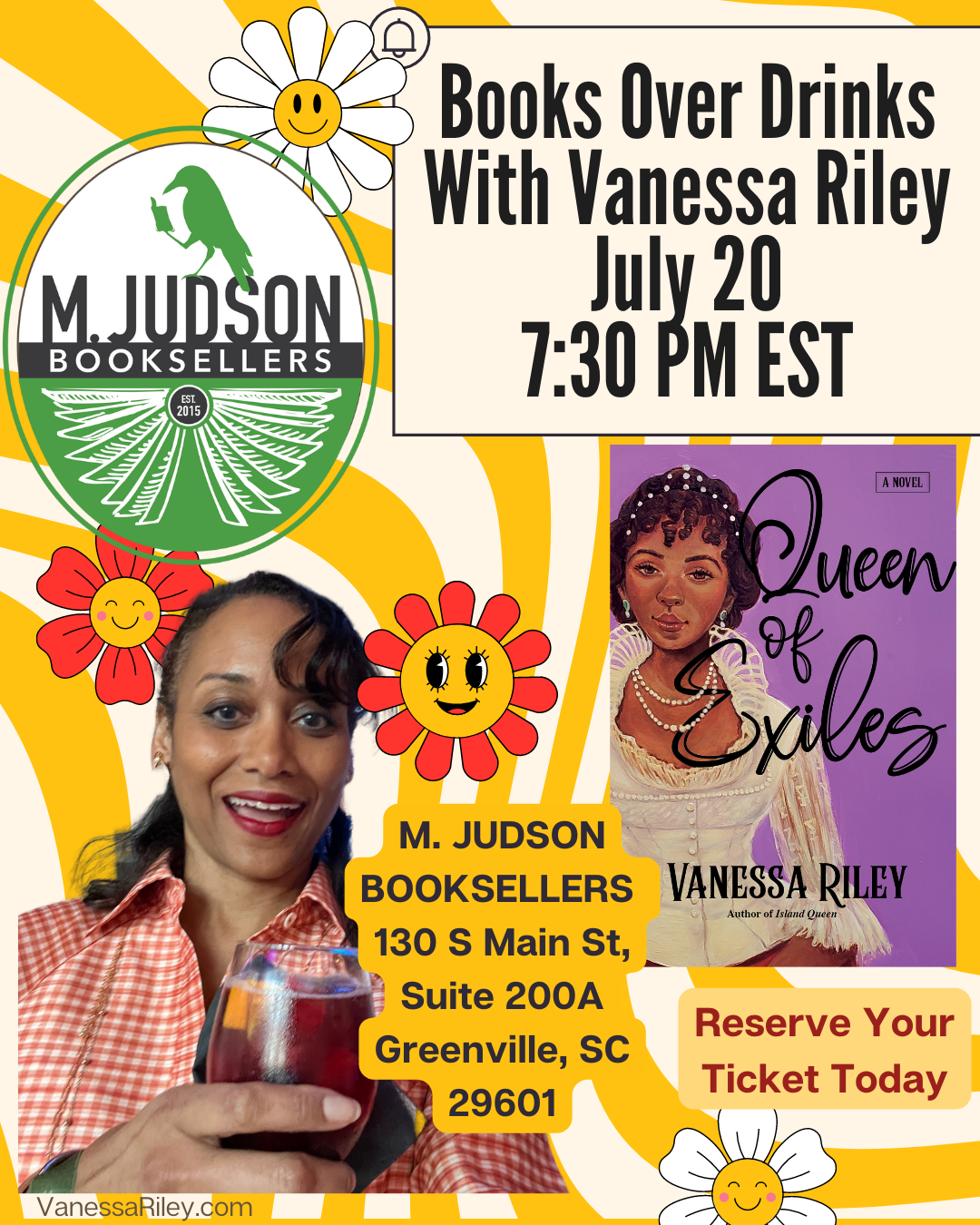 130 S Main St, Suite 200A Greenville, SC 29601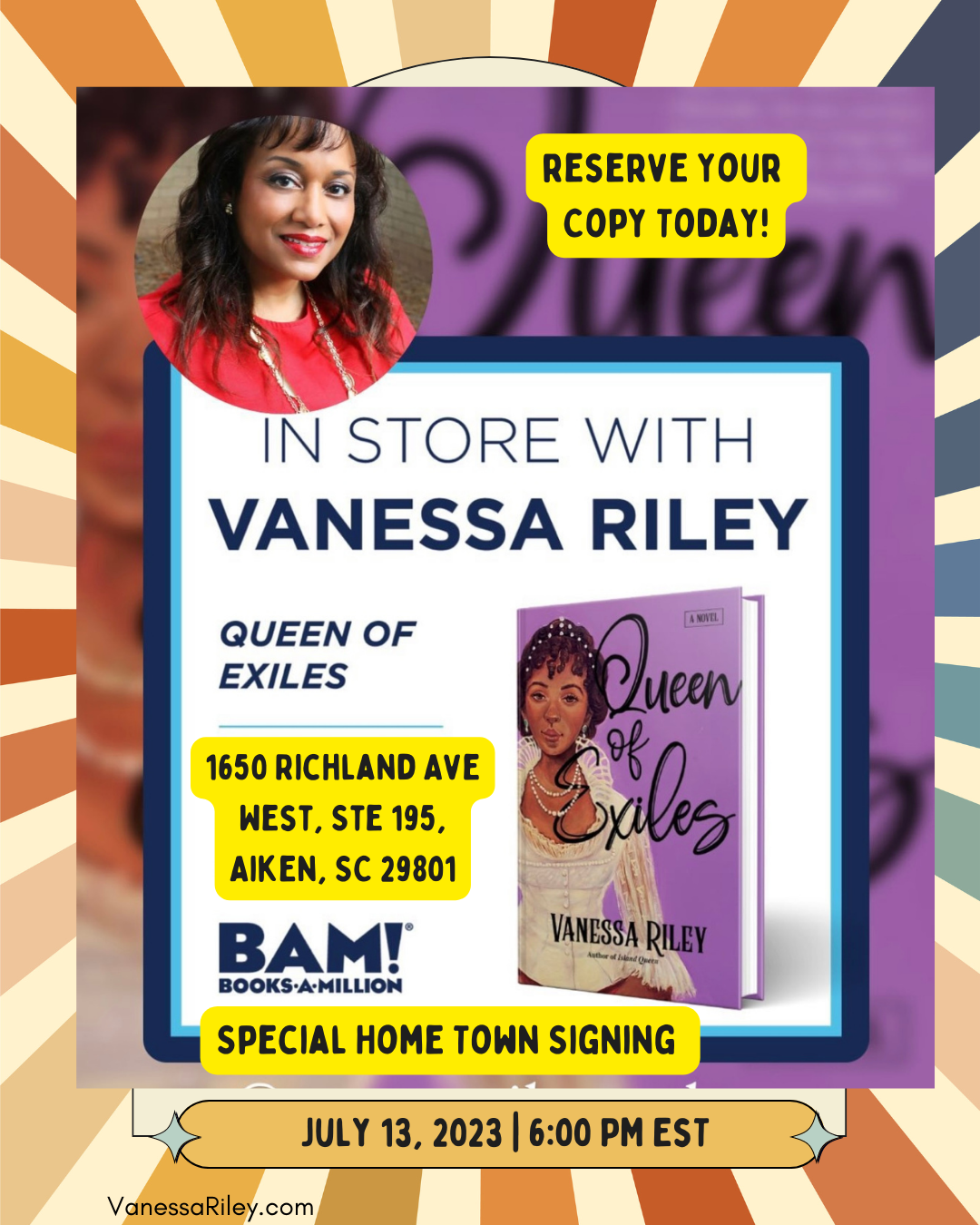 Come out to support the Home Town Girl. Vanessa will be in Aiken at the Books A Million, July 13, 6:00 PM EST. Reserve a spot and a book today.

BAM: 1650 Richland Ave West, Ste 195, Aiken, SC 29801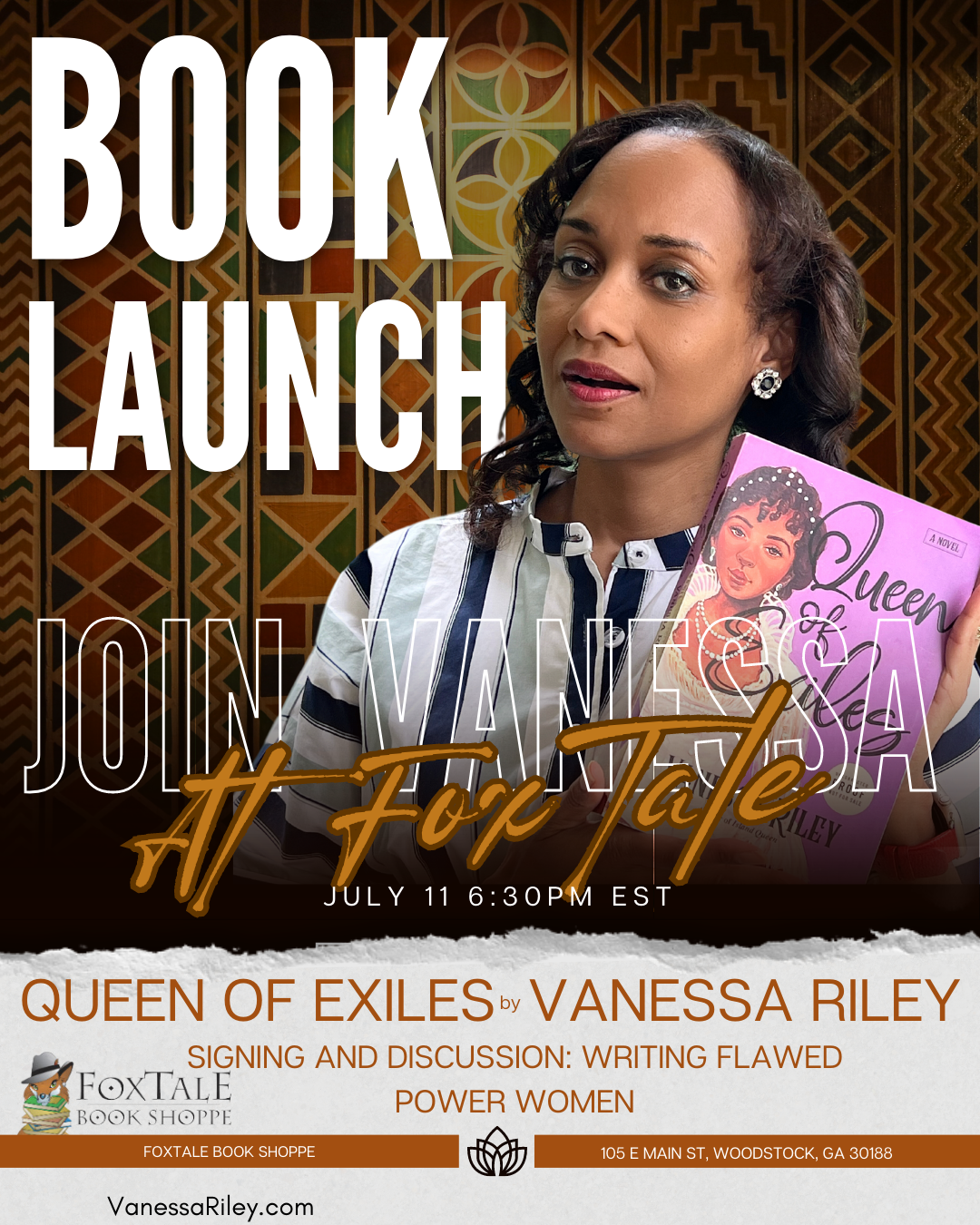 Come to Vanessa"s book launch. Fun and Surprises as we celebrate Queen of Exiles.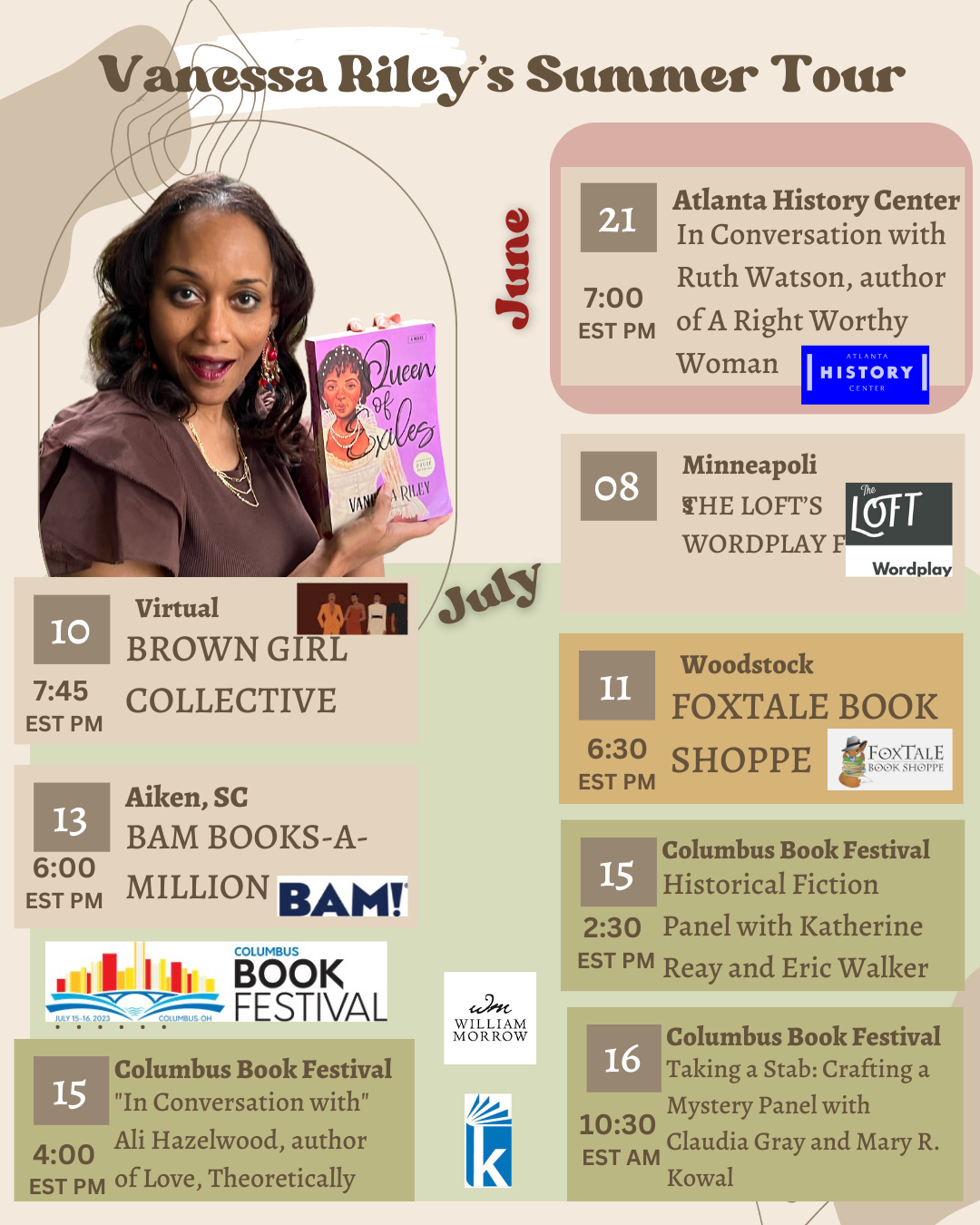 June: (Back to Top)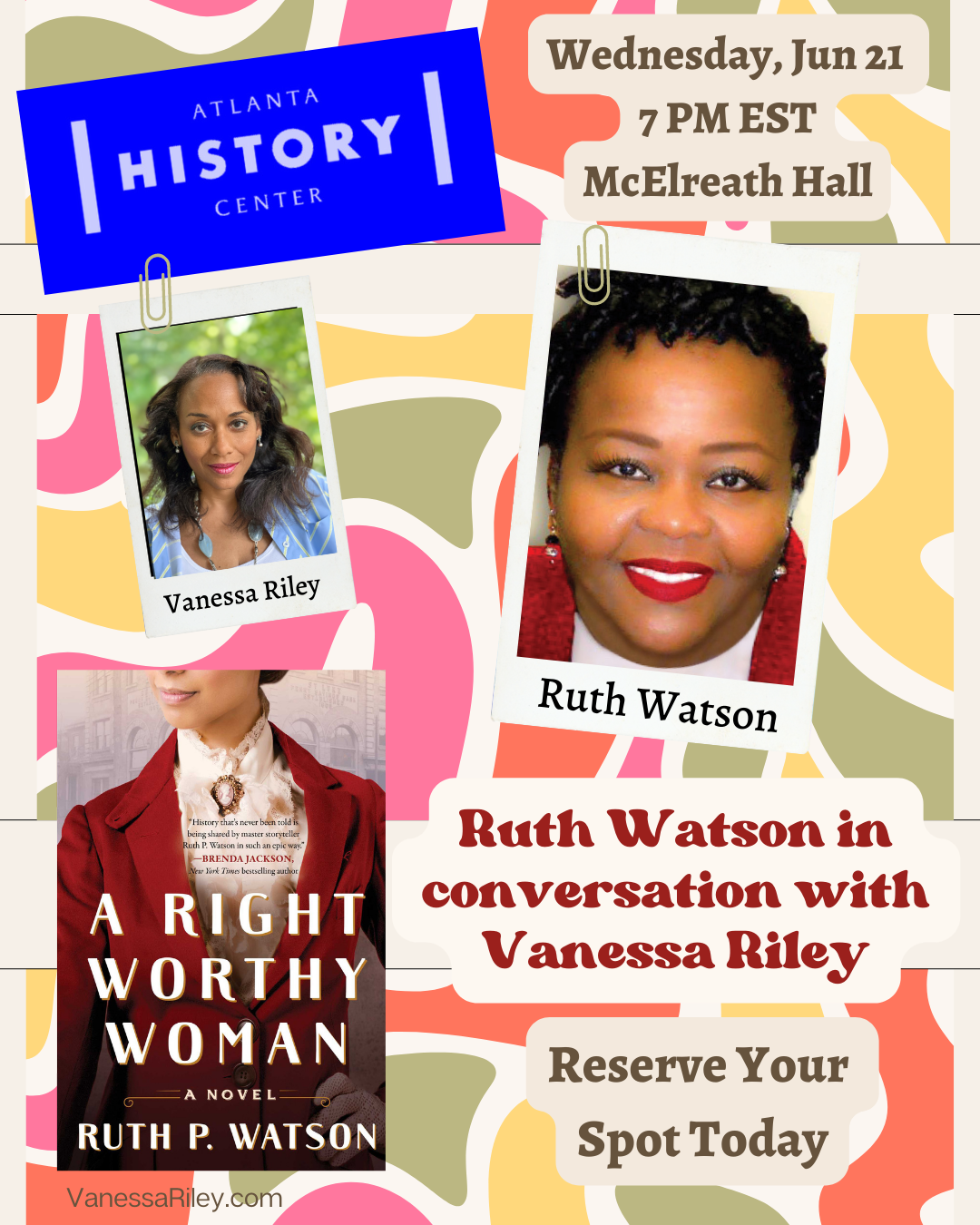 Atlanta History Center is hosting Ruth Watson and Vanessa in a conversation for her new book.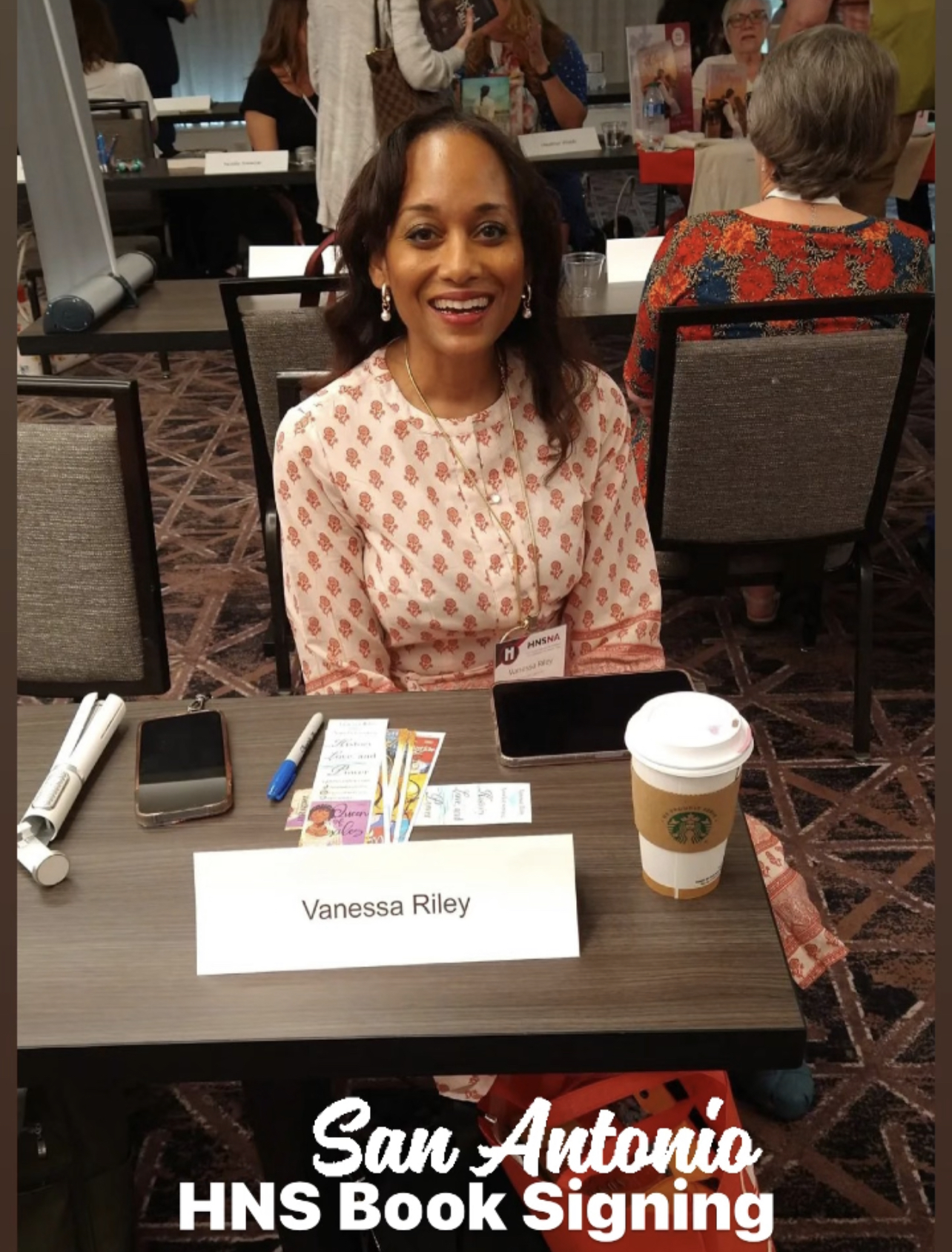 Historical Novel Society Conference

May: (Back to Top)

April: (Back to Top)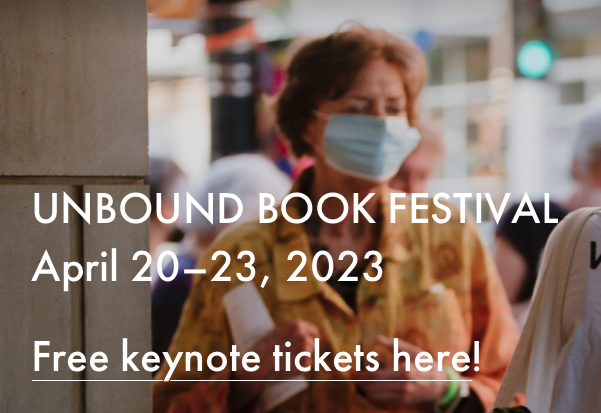 Unbound Book Festival ;

April 20-23 (In-Person)

Various venues in downtown Colombia, MO
March: (Back to Top)

Saturday, Mar. 4, 10am-4pm ET SOUTHWEST FLORIDA READING FESTIVAL

In-Person Fort Myers Regional Library, 2450 First Street, Fort Myers, FL

Saturday, Mar. 18, 8:30pm ET READ FOR PIXELS: INTL. WOMENS DAY EDITION LIVESTREAM

Book Stack Book Club: Chapter 4 ;

The Ben, Autograph Collection, 251 N Narcissus Ave, West Palm Beach, FL, 33401
February: (Back to Top)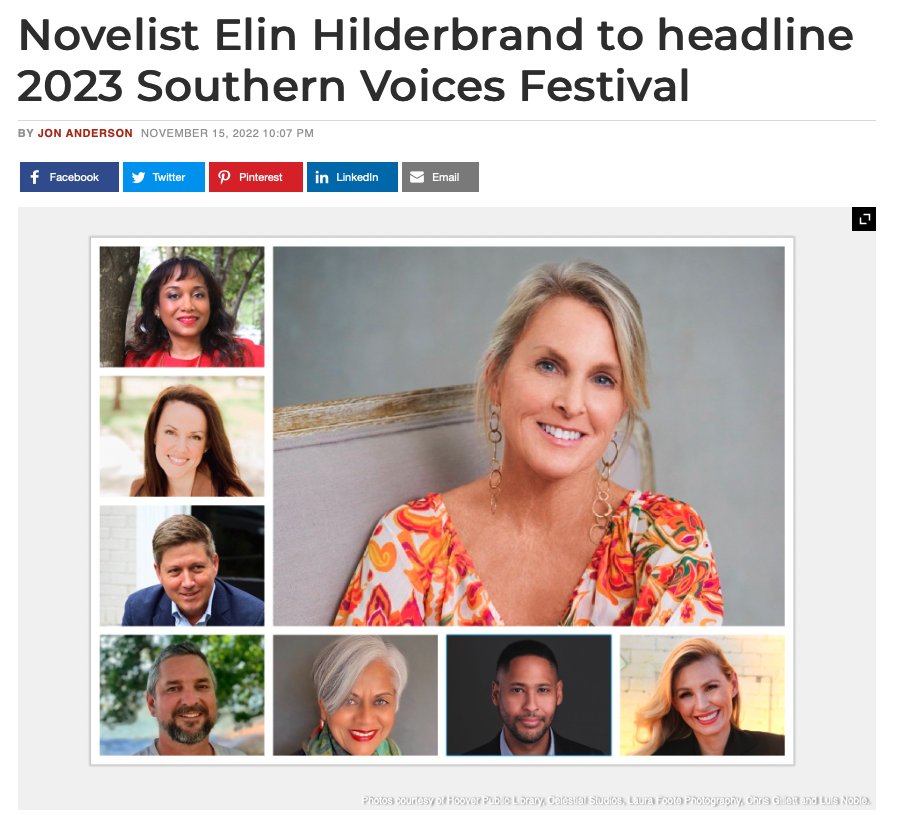 Elin Hilderbrand, top right, is the keynote speaker for the 2023 Southern Voices Festival at the Hoover Public Library in Hoover, Alabama. Other authors scheduled to speak include, from top left, Vanessa Riley, Sarah Penner, Will Leitch, Ben Raines, Alka Joshi, Robin Peguero and Ashley Winstead. Click for more information.

January: (Back to Top)

HISTORY IN COLOR PANEL with BOOKSTORE ROMANCE DAY

Virtual With Jeannie Lin, Beverly Jenkins, Diana Quincy, Amalie Howard, and Liana De La Rosa ; January 19, 2023. Clink to Register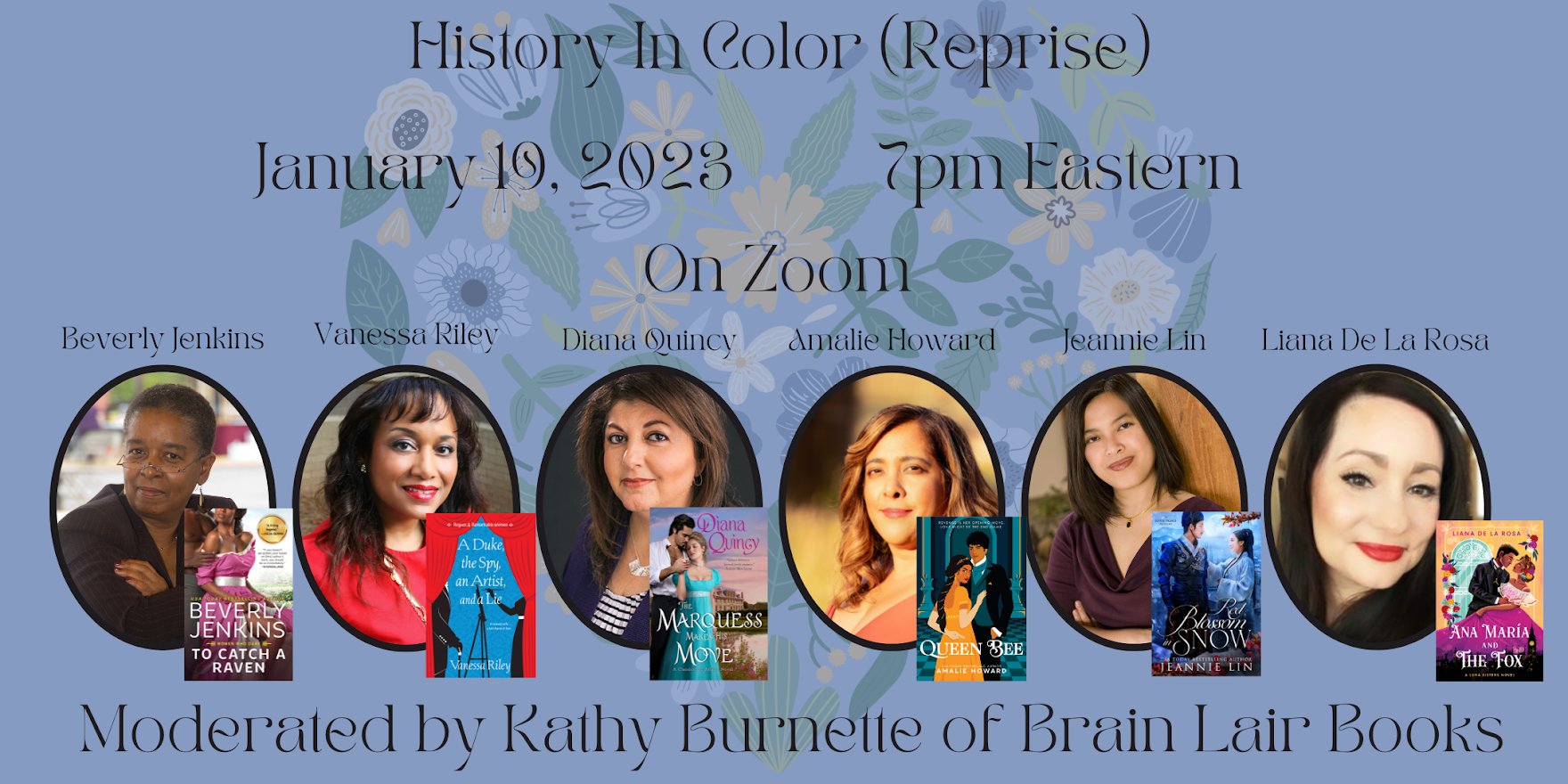 Click Here for Vanessa Riley Events through the Years.