Like many of the wonderful writers on this blog, I work hard to make sure my stories are true to the historical period, but there are some areas of the Regency that frankly scare me. I am in awe of the writers who can name every battle Wellington fought in or the color of the braid on the 95th Rifle's uniform. I admire authors who manage to study period medical books without growing queasy. And if you can figure out how to do more than describe the colors of horses as they pull the appropriate carriage to whisk a heroine away to a ball, well, you have my respect.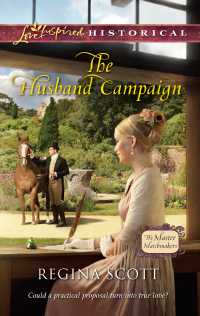 And then along came John, Lord Hascot, the hero of my April Regency-set romance from Love Inspired Historical, The Husband Campaign. John who raises hunters, those powerful horses that carried gentlemen into the hunting field and, occasionally, into battle. I was fairly certain I would never be able to think about horses the way John, Lord Hascot, does. Horses are John's life. But they would need to become the life of any lady he wed. How could I possibly describe Lady Amelia's response to John's horses or her own?
Luckily, research led me to an exceptional little book, lovingly recreated online, called The Young Lady's Equestrian Manual. Though its original publication date of 1838 (taken from material dating from 1829) post-dates the Regency, it is close enough that I felt comfortable relying on it. The manual describes such things as how to choose a proper ladies mount, the various parts of the horse and its accoutrements, and how to mount, manage the reins, and find your seat. It confirms that the way a lady sat upon her horse was very important to many Regency era gentlemen, as this passage indicates:
"A lady seldom appears to greater advantage than when mounted on a fine horse, if her deportment be graceful, and her positions correspond with his paces and attitudes; but the reverse is the case, if, instead of acting with, and influencing the movements of the horse, she appear to be tossed to and fro, and overcome by them. She should rise, descend, advance, and stop with, and not after the animal. From this harmony of motion result ease, elegance, and the most brilliant effect."
And how, you might ask, can a lady have the best deportment on horseback? The manual explains that as well. A lady must
• Keep her shoulders even but back
• Put no weight on the stirrup
• Incline partially backward
• Keep her head in an even, natural position looking straight ahead
• Hold her elbows steady and near her side, with the lower part of the arm at a right angle to the upper
• Above all, never carry the whip in a way that might tickle the horse.
Got all that? Good, because according to the manual, "Nothing can be more detrimental to the grace of a lady's appearance on horseback, than a bad position: a recent author says, it is a sight that would spoil the finest landscape in the world."
All I can say is that I'm glad Amelia gets to ride the horses and I only have to read about them. What about you? Do you ride? Were you given any rules of the road for how to sit on horseback? Are you glad women are no longer constrained to riding sidesaddle?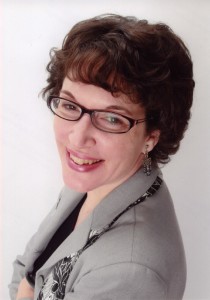 After 27 sweet historical romances set in the Regency period, Regina Scott knows there is still much to learn. You can learn more about her at her website at www.reginascott.com, her blog she shares with author Marissa Doyle at www.nineteenteen.com, and her Facebook page at www.facebook.com/authorreginacott.
Book Blurb
The moment John, Lord Hascot, encounters a young woman sheltering in his abandoned stable, his future is sealed. To prevent scandal, and protect Lady Amelia Jacoby from her parents' ire, he must propose. John's ability to trust vanished when his former love married his twin brother. Yet he offers Amelia everything she could want, except affection.
Amelia sees John's true nature shine through when he cares for his horses. But the brooding aristocrat seems determined to keep her at arm's length. Little by little Amelia will turn Hollyoak Farm into a home, but can she turn a marriage of convenience into a joyful union?
Originally posted 2014-04-17 10:00:00.