Hi! Naomi here today, telling you about our first new release of the spring season. It's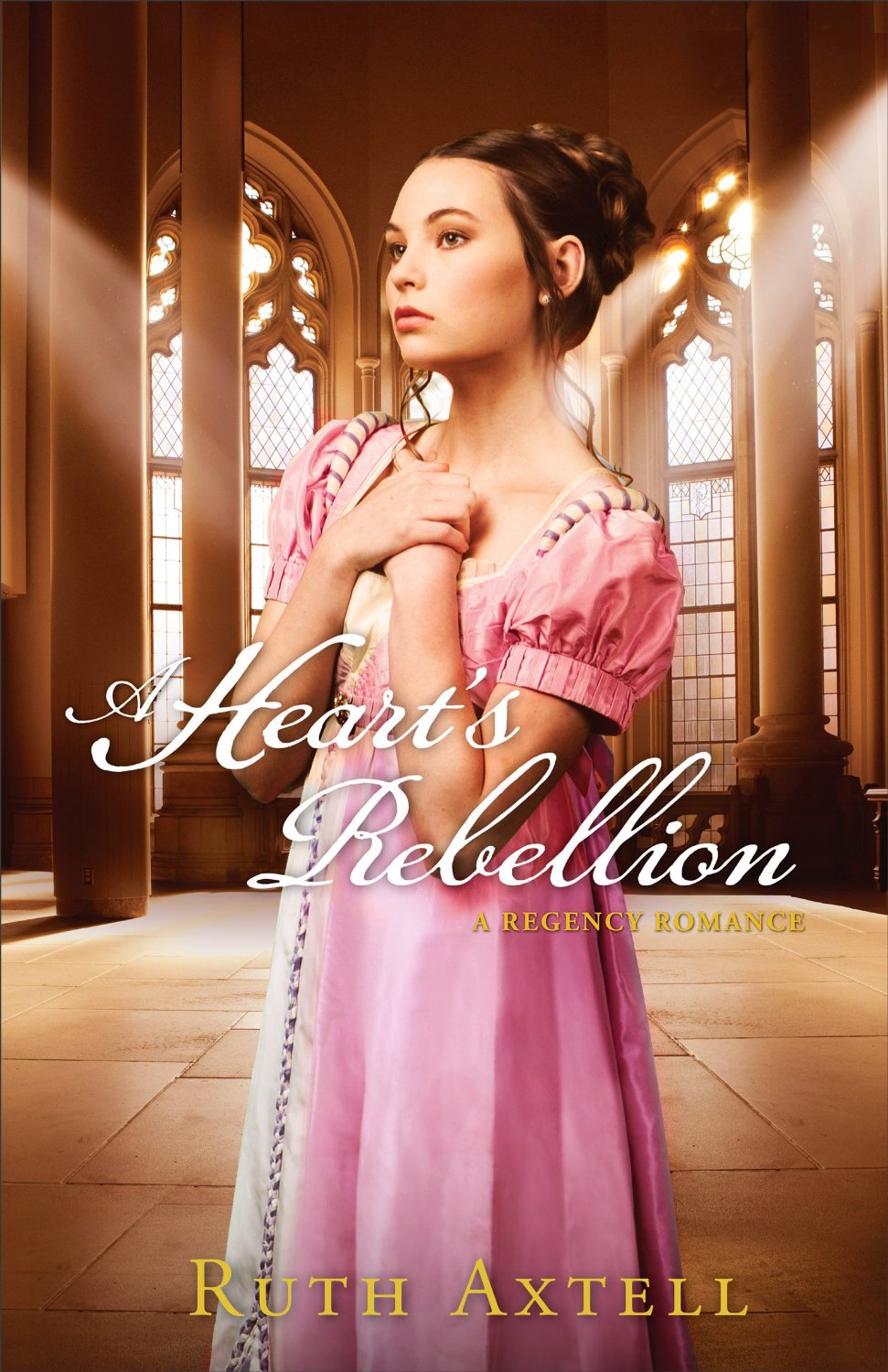 entitled A Heart's Rebellion and is written by our very own Ruth Axtell.
Dutiful Jessamine Barry is tired of waiting patiently for a man to decide her future. So even though Lancelot Marfleet, second son of an aristocrat, is taking an interest in her during the London season, she refuses to consider him as a suitor. Instead, she's ready to take fashionable society by storm–and finds a rakish young man all too willing to help her do it. When things go too far, Jessamine will learn that the man who is faithful through thick and thin is more worthy than the one who speaks pretty words. But will her disgrace keep Lance from reconsidering her as a wife? And when tragedy strikes and Lance becomes his father's heir and a titled gentleman, will he think she only wants him now because of his title?
A Heart's Rebellion had garnered positive reviews from places like Publisher's Weekly, which said: "The novel's message blooms beautifully with nuanced storytelling and subtle, yet honest, characterization that chronicles the timeless journey through love and faith. The message of faith is woven through the narrative, interconnecting with love in a rich, relatable manner."
And "relatable characters and good use of period details (including some fascinating snippets about botany) come together nicely, making Axtell's novel an excellent choice for both inspirational romance fans and traditional Regency romance devotees." John Charles, Booklist review.
To celebrate the release of A Heart's Rebellion, Ruth will be giving away two copies of her book. The first giveaway will end Monday, March 24 at midnight, and the second will end Monday, March 31 at midnight. To enter this week's giveaway, answer this question in the comments below:
In regency times, being the firstborn male was everything in terms of inheritance. What career avenues were open for younger sons? 
Thanks for stopping by Regency Reflections for our Spring Release Extravaganza! Be sure to come back on Monday for a history post by Ruth as well as another chance to win a copy of A Heart's Rebellion.
Originally posted 2014-03-19 10:00:42.