When we asked the Regency Reflections authors what the best book of the year was, we got several interpretations:
* What is the best book you've read thus far in 2014?
* What was the best book of 2013?
* What is your most anticipated book of 2014? 

Any way you interpret it, it's an intriguing question. Our answers are below but we'd love to hear from you in the comments. What do you think is the best book of the year?
Ruth Axtell – In fiction I've been very impressed with A Cast of Stones, Book 1 in the new Staff and the Sword Christian fantasy trilogy by debut author Patrick W. Carr
Naomi Rawlings – A Bride for Keeps by Melissa Jagears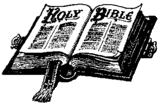 Laurie Alice Eakes – Right now, the only amazing book I've read so far and will be reading through this year is the Bible. It's been a few years since I've read through it in a disciplined plan, and am amazed all over again at how amazing is the word of God. Holding fiction reading opinions in reserve as of yet.
Kristi Ann Hunter – Dear Mr. Knightley by Katherine Reay. Such a fun read and a great look at the difference between books as a passion and books as an obsession. If you love the classic Austen and Bronte books, you'll enjoy all the references in Dear Mr. Knightley. I'm pretty sure this is her first book, so I'm very excited to see what else she does.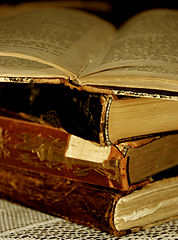 Kristy Cambron – I am in the middle of Sarah Ladd's new release — The Headmistress of Rosemere. As with her debut, fans of Austen will love book two in the Whispers on the Moors series. I'm planning on getting little sleep until I make it to the back cover! 🙂
Susan Karsten – Ah, what fun! To think over all the wonderful books I read last year and pick the most amazing. I am going to pick a CBA* book, To Die For, A Novel of Anne Boleyn by Sandra Byrd, as the most amazing Christian historical fiction book of 2013. Honorable mention goes to an excellent laugh-out-loud ABA* book, Where'd You Go, Bernadette by Maria Semple.
Your turn! Head down to the comments and tell us your favorite book of 2013 or thus far in 2014 or even the book you can't wait for that's coming out sometime this year.
*Note: CBA stands for Christian Booksellers Association and ABA is for the American Booksellers Association. In writing circles ABA is sometimes referred to as "general market."
Originally posted 2014-01-23 10:00:00.