Vanessa here,
"If you get… me out of this … Lord…" No, she was not supposed to bargain with God. "Please God?"

The shrub tore a little further. Only Honore's arms and hands clung to the earth. Only two thread roots still clung to thin soil. So, apparently God did not please. -A Reluctant Courtship
We have all been there, begging God to get us out of some trouble, something horrid we wrought upon ourselves. Laurie Alice Eakes showcases a fallen woman, Honore Bainbridge, whose past mistakes make her shunned in society and threaten to steal her chance at true love.
This is the gripping tale, the concluding story of the Daughters of Bainbridge House Series, A Reluctant Courtship. The rich message that God's forgiveness is real, even when we don't feel it, is meshed with this suspenseful romance.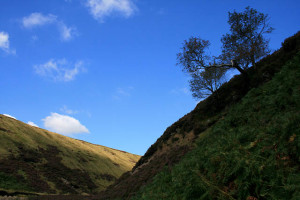 When we meet Honore this time, she's literally hanging on to a cliff, trying to save her life. The memories of her past sins wash before her eyes. A part of her heart tires of the shame, causing her to wonder if it would be easier for everyone if she just let go.
Now, Honore's crime was heavy for the 1800's. She's been caught kissing two bad men, a traitor and a murder. Everyone ostracizes her, yet God still gives her a caring chaperone as a friend. God never leaves or forsakes us, even when we think He has.
No one wanted to marry Honore, any longer. If her escapades with a handsome rake during her first Season hadn't been bad enough, getting caught kissing another gentleman in her brother-in-law's organgery—and then that man turning out to be a murder—sent Miss Honore Bainbridge flying beyond the bounds of acceptability. -A Reluctant Courtship
Everyone has those moments of discouragement when we know we aren't good enough. The taunts are unforgettable.
You're not good enough.
You are worthless.
No good, just like your father.

Even the hero, who has questions of his own character, judges poor Honore (Pot and kettle syndrome).
"Such beauty and courage shouldn't be connected with a morally suspect character." -A Reluctant Courtship
Neighbors and peers judge Honore.
Not a yard away, the Devenish ladies tittered behind fans or gloved fingers.
"Little more than she deserves," was followed by "Worst misalliance yet." -A Reluctant Courtship

Fans a Twitter
So, she loved a few bad men. Who hasn't? But in the 1800's, connections in the war weary England meant everything. With her earthly protector (her father) gone, Honore has to withstand shunning and evil gossip, even at church. At one point, Honore internalizes the guilt.
I make so many mistakes I think God no longer listens to me. -A Reluctant Courtship
But Laurie Alice doesn't leave Honore or the reader without hope.
For all have sinned and come short of the glory of God -Romans 3:23
She allows the saving grace of Jesus Christ to touch Honore.
You are not alone. God promised to never forsake us, and His promises are true.
Your willfulness does not stop God from loving you. -A Reluctant Courtship
Finally, Honore allows God's hope to shine through her.
"I do not deserve Your help, but I am asking for it anyway. This time I am simply going to believe You are here with me." -A Reluctant Courtship
When Honore surrenders to the fact she is forgiven by the One Person that matters, she is able to focus on doing what she does best, throwing her whole heart into saving the hero. Hopefully, she'll live long enough to know the love of a good man.
I asked Laurie Alice, what she wants the reader to take away. Her message is clear:
No matter what you have done, no matter how many mistakes you have made, God's love reigns supreme and He loves you regardless. Nothing is beyond redemption.
May everyone be blessed with this understanding.
For a chance to win a $10 Amazon or Barnes and Noble gift card today, answer the question below in the comment section. If you answer the question, your name will also be entered into our Regency Grand Prize giveaway in honor of the release of A Reluctant Courtship. The giveaway includes a tea cup, a package of tea, a box of chocolates and a $10 gift card (to either Amazon or Barnes and Noble).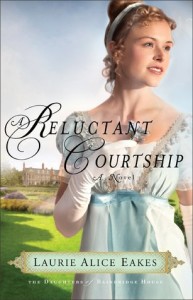 Today's question: Have you ever made mistakes you think are beyond God's redemption? If you can, we would be blessed to learn how the Lord worked in your life.
Originally posted 2013-10-24 10:00:00.