In writing classes, we are taught to make things as bad for our characters as we can. Honore should have been easy. In A Necessary Deception, in which she made her debut into society, and in A Flight of Fancy, where she rusticates in the country with her injured sister, Honore managed to make things terrible enough for herself.
But I wanted to make her situation even worse!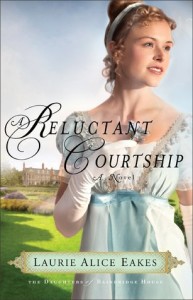 Lord Bainbridge, the father of the three sisters, is an autocratic man, a political animal who wants things the way he wants them. He manipulates his children to his will as much as he can, and he can do a great deal. But Honore is the baby and pretty and lively and a daddy's girl. She got away with too much. Daddy cleaned up her messes for her.
So I had to take her daddy away from her.
And then we introduce Americus Poole (Meric to his friends) now Lord Ashmoor. Most men fall at Honore's feet. Ashmoor looks at her like most of us view rattle snakes—the further away the better. He has his own issues, and Honore's presence in his life will only make them worse. After all, a man under suspicion of treason cannot be involved with a young lady with a questionable reputation.
Beyond the romance and adventure that springs from Honore and Ashmoor's stories is the theme of exile. Honore has been exiled from her family and from society because of her past mistakes. In turn, this physical exile makes her feel exiled from God. Everything that happens to her seems to indicate that God has rejected her, and this rejection of the heart and spirit drives her decisions and actions until her very life hangs on the edge.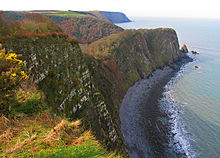 As with Cassandra in A Flight of Fancy, I related to Honore's spiritual struggle. I attended a Christian college and my friends were going off to be doctors and pastors, and the wives of doctors and pastors. I, however, had no calling that I saw. I interpreted this as God rejecting me. The decisions I made over the next several years—most of them terrible—stemmed from this sense of exile from God.
The simple response is that God doesn't reject us; we reject him. Romans 8:38-39 assures us that nothing separates us from the love of God. Yet what I had to learn, what Honore has to learn, is that we often have to be taken out of our comfort zone of the life we think we want or should have, to circumstances we can't control, for the Lord to shape us into the people we are intended to be to thus serve him better.
I hope you enjoy Honore's journey back from exile.
For a chance to win a $10 Amazon gift card today, answer the question below in the comment section. Your name will also be entered into our Regency Gift Package Giveaway in honor of the release of A Reluctant Courtship. The giveaway includes another gift card, a tea cup, and chocolate.
What types of things do you like to learn from authors? For example: How they work, their non writing life, their spiritual life…
Originally posted 2013-10-17 10:00:00.