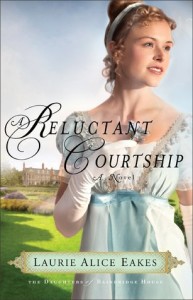 I'm excited to introduce a new Regency novel today. It's entitled A Reluctant Courtship and is written by Regency Reflection's own Laurie Alice Eakes.
To celebrate the release of A Reluctant Courtship, we're running a special two week long contest. Starting today through Monday, October 28, we'll feature thought-provoking questions at the end of each post and giving away a $10 gift card to either Amazon or Barnes and Noble (winner's choice) to one person who answers that day's question. Your name will also be entered into our Regency Grand Prize giveaway.
The Grand Prize will include: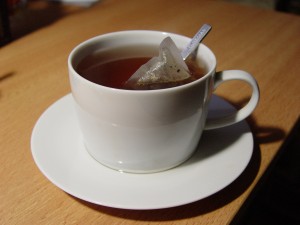 A tea cup
A box of tea
A box of chocolates
A $10.00 Amazon or Barnes and Noble
Before we get to today's question, let me tell you more about A Reluctant Courtship, and why I enjoyed reading it so much.
Honore Bainbridge has been courted by two men, one of whom turned out to be a traitor, the other a murderer. Banished to her family's country estate, where she will hopefully stay out of trouble, she finally meets the man she is sure is exactly right for her: Lord Ashmoor. Tall, dark, and handsome–what more could a girl ask for? But he too is under suspicion because of his American upbringing and accusations that he has helped French and American prisoners escape from Dartmoor Prison. For his part, Lord Ashmoor needs a wife beyond reproach, which Honore certainly is not. Amid a political climate that is far from friendly, Honore determines to help Ashmoor prove his innocence–if she can do so and stay alive.
From the rocky cliffs of Devonshire, England, comes the exciting conclusion to the lush Daughters of Bainbridge House series. Award-winning author Laurie Alice Eakes thrusts her readers into high drama from the very first sentence and keeps them on their toes until the final page.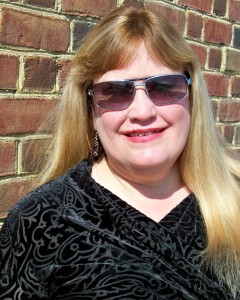 A Flight of Fancy has generated recommendations from places such as Booklist, which said: "Eakes seamlessly blends romance and intrigue, faith and history."
I'd have to agree with Booklist about how wonderfully Eakes blended romance, suspense, history, and faith in A Reluctant Courtship. I also loved how Honore struggled as a woman who had made past mistakes and ruined her reputation, but with God's help, she was able to overcome those mistakes and restore her good name by the end of the novel.
Today's question: When you hear the words "Regency romance" what comes into your head?
Remember to leave your answer in the comment section below to be eligible for both today's gift card as well as a chance to win the grand prize. Then come back Thursday for Laurie Alice Eakes's post on what it's like to write a Regency novel plus another chance to win.
Originally posted 2013-10-14 10:00:30.