Vanessa here,
I stepped out on my porch to a slight breeze. The air kissing my cheek had abandoned all hints of Atlanta's signature heat. After a summer of mostly Seattle like-weather full of rain or horrid humidity, I looked up to spy rain clouds. Nothing. Only sunshine beamed overhead. I guess summer has passed. It's autumn's turn to color my world.
And what colors! Soon reds, yellows, oranges will surround the deep emerald greens of my evergreens.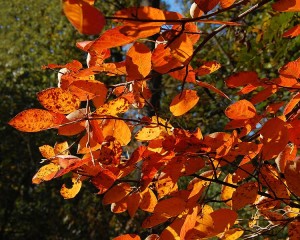 In Madeline's Protector, I used the change to warm-coloured, cozy Autumn to contrast the hero and heroine's chilly relationship.
     If Madeline's eyes were daggers, she'd be a widow.

"I suppose you won't show me your hall of Hampshire sculptures."

Her lovely jade eyes clouded, and she looked away.

He balled up his leather evening gloves. "Pray let's start over."

She gazed at her dainty slippers. "Why? Are you afraid to disappoint my father?"

Now that strike hit close to home. "I like to pass tests. That's what my father impressed upon me." Justain swallowed a deep breath. "What will it take to restore your opinion?"

She stuck her chin in the air. "To get this visit over as soon as possible."

He peered through the window. "The leaves are starting to turn. I hope the good folks of this county take the time to admire the colours. The hillside's striated in three shades of red. This is stunning country, not the moors of Devon, but beautiful."

"Why are you tormenting me with a place I'll never see?" She released a heavy sigh. "The tree roots cling to different sections of the steep ridge adding to the variety. Watch the sunset." She pointed to the clouds. "Sometimes the sky tries to match the hues of autumn."

Perhaps as the sun came closer to earth, it'd thaw the frost between them. "Magnificent," he said. It was simply beautiful. "God's paintbrush, I think you called it."
I asked my brethren, my fellow Regency writers, what lets them know Autumn has arrived, and they were kind enough to share:
Naomi Rawlings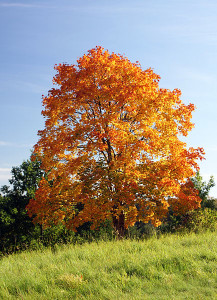 The first sign of autumn for me is the leaves changing. We almost always have cool
nights and warm days where we live, but it seems as though the leaves start
changing the beginning of September. Right now, half the leaves across the road
are already yellow. School starting is another good indication. In Michigan,
school doesn't start until after Labor Day . . . right about the time I notice
the first bit of color on the trees.
Personal Note: Why does school start so early? Back in my day….
Susan Karsten
For my family, fall arrives on the heels of an interesting weather phenomenon. Almost every year, there's a day on which we feel fall arriving. The scenario is this: we've had week after week of hot (80s or more) weather, then we'll have an out of the blue cold/cool day. Sometimes the cool day has come while we are at the lake. On those occasions, we somberly ride around on our boat, feeling summer slip away and remarking on it.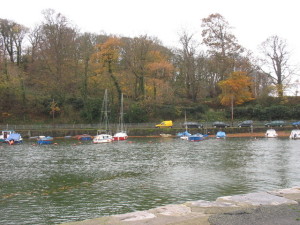 For me, individually, fall arrives when I notice crunching leaves underfoot. That takes me back to the days when I walked to and from school, crunching through elm leaves. Other signs around here are the apple orchards opening their salesrooms, the Canada geese assembling at the nearby wetlands, and for my husband's business, there's often a flurry of activity in the real estate business around this time.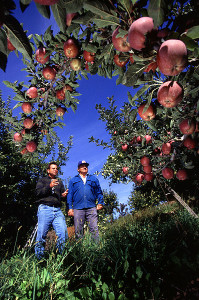 Kristy Cambron
The first sign of fall for me is not Regency
related. I admit that I love a good college football game and when my team takes the field for that first game, autumn is officially here! It's okay to
break out the sweaters, drink apple cider, and write books where heroines walk through a fiery-skied and leaf-blown twilight! : )
Laurie Alice Eakes
Autumn is one of my favorite times of year. Only one of my books is set over the summer, to autumn time, and they, as I do, look for the way the days cool off sooner and get hot later, especially since I moved to Texas. I love the way the breeze goes from hot, to a hint of coolness. Back in Virginia, the humidity dropped and the smell of the air turned crisp. I haven't yet noticed a difference in the fragrance to the air here (in Texas).
Kristi Ann Hunter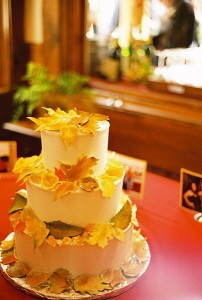 For me, the first sign of fall is a sense of new beginning. I moved around a lot growing up so when the weather turned cold always changed, but the new start was always there.
Even though I'm out of school there is still a sense of the new year actually starting in September. Could possibly maybe have something to do with my birthday…
Do you love Autumn? Share an Autumn memory with us, then get out and enjoy the colors.
Originally posted 2013-09-20 10:00:00.