In the last few decades of the 18th century, roads improved greatly. Turnpikes were created and the increased speed of the mail coaches gave rise to a new industry: tourism.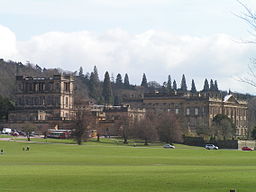 As evidenced in multiple Austen novels, people in the Regency era were as enthralled with the grand houses and estates as we are today. The biggest difference is that then the homes were still occupied, with the majority of rooms still being used by the family.
One must wonder who first had the courage to knock on the door and pay a housekeeper to take them on a tour of someone else's house. There is little doubt that payment of some form was involved. Servants were used to garnering tips from invited house guests. How much more would they expect from an uninvited stranger?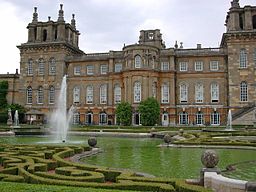 Journals and letters from the time period do bring into question how often people were actually admitted into various houses, but the practice of requesting a tour is brought up enough to assume there was a certain level of success. Some houses were visited so frequently that they actually designated certain days for public tours.
Some of these houses are still open to the public today. Many have maintained their styling and furniture from the 19th century, giving you a fair idea of what they would have looked like during the Regency period.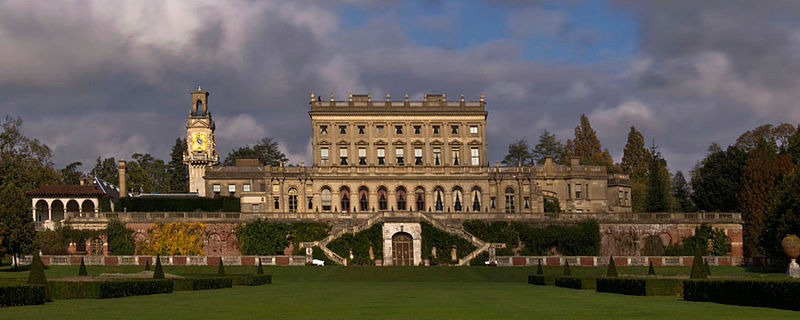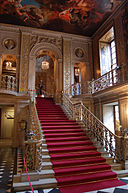 Once such house is Chatsworth. Immensely popular as a tourist attraction during the Regency, the house is maintained for visitors today. Many think Jane Austen's Pemberly was modeled after Chatsworth. Indeed it was even used for filming the Pemberly scenes in the 2005 film.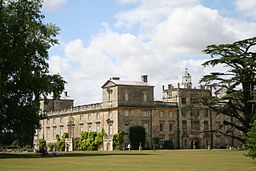 Other popular homes that are still open for visits today include Blenheim Palace, Cliveden (which you can actually spend the night at for a hefty sum), Stowe, and Wilton House. For some houses, guidebooks were printed – often by the owner themselves. These books could be purchases in the village and brought along with you when you toured the house.
Have you toured any of the grand Regency estates in England? Which was your favorite?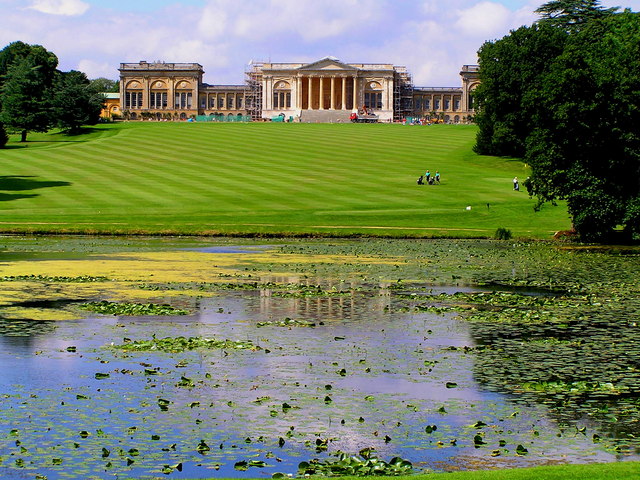 Sources:
All pictures from Wikimedia Commons
All Things Austen: An Encyclopedia of Austen's World – Travel article
A fine house richly furnished: pemberley and the visiting of country houses. (Conference Papers).
Various homes' visitation pages, linked within the article.
Originally posted 2013-06-05 10:00:00.