I'm excited to introduce a new Regency novel today. It's entitled Madeline's Protector, and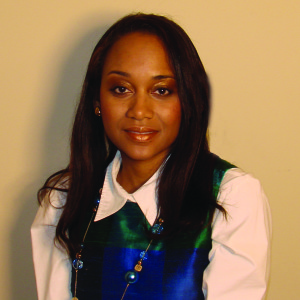 it's the debut novel by Regency Reflections own Vanessa Riley.
To celebrate the release of Madeline's Protector, we're running a special contest. Starting today through next Friday, May 3, we'll feature thought-provoking questions at the end of each post. To enter the contest, you'll need to supply a thoughtful answer to the question. The grand prize winner at the end of the week will receive a brand new Nook.
But the contest doesn't stop there. Each day a new post goes up (Monday, Wednesday, and Friday) we'll be giving away mini-prizes for that day only. Here's a list of the prizes:
Fri, April 26—$10 starbuck's gift card
Mon, April 29–$itune card
Wed, May 1–$10 Amazon Gift certificate
Fri, May 3—A paperback of Madeline's Protector.
And that's not all. If you want to be eligible for a second chance to win the Nook tablet, you need to refer someone else to Regency Reflections. (Note: if you bring someone on over, make sure the other person's comment mentions that you referred them).
If you don't feel comfortable leaving a comment to enter the giveaway, or if you want yet a third chance to enter, you can follow this link and enter the contest once on this site: https://contest.io/c/8jhitnpz
So without further ado, let me tell you a little more about Madeline's Protector:
If all the young men of England leapt off a cliff, Madeline St. James wouldn't care. Then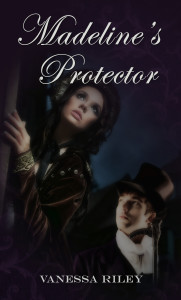 she'd have peace. Her nightmares of courtship would end,and she'd cozy up with a Psalm in her aunt's quiet sculpture garden. Yet, a chance meeting and a bullet wound change everything, and Madeline must trust the Good Shepherd has led her to the altar to marry a dashing stranger, Lord Devonshire. Death and pain are no strangers to Justain Delveaux, Lord Devonshire, and he vows his dutiful bride will be kept safe and in her place. Though this compromised marriage is in-name-only, his wife and her unwavering faith both intrigue and allure him. Perchance when he thwarts his brother's killer, Justain will tempt the unpredictable Madeline with the comfort of his arms. But can Madeline and the stubborn earl forge a true bond before the next disaster strikes?
I've read this book, and it's filled with witty barbs and intellectual insights between the hero and heroine, as well as a pinch of danger and an insatiable desire for revenge. And I'm not the only person who thinks so, either. Ms. Riley's work has garnered praise from award winning authors such as Laurie Alice Eakes and Mildred Colvin and June Foster. And Blogcritics is calling Madeline's Protector a "refreshing change from the norm of this genre." So if you're looking for a fast-paced Regency read, you'll likely enjoy this debut novel.
Today's giveaway: $10 Starbucks gift Card
Today's Question: If you were a Regency Mama, which suitor would you pick for your marriageable daughter and why: The son of a family friend, a titled reformed rake, a wealthy gentleman looking for a 2nd wife?
Be sure to come back on Monday for a historical post by debut author Vanessa Riley and a chance to win an itunes gift card!
Originally posted 2013-04-26 10:00:00.