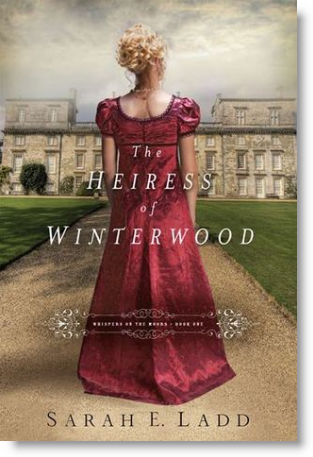 Welcome back to Part Two of our coffee talk with debut author Sarah E. Ladd.
I am delighted to host Regency Reflections' newest author, friend Sarah E. Ladd, in a virtual coffee chat. She's monitoring the comments to our post today, so please stop by and join the conversation.
Without further delay – grab a fresh cup of tea and your breakfast scone. We're jumping back in to our chat about our main characters, Amelia and Graham, and their amazing love journey…
K: Welcome back! So Sarah, we've talked the growth your main characters had to take to in order to be ready to love. How important was it to set Amelia and Graham's love story against the foundation of faith in Christ?
Oh very important. Both Amelia and Graham had deep-seeded issues that they needed to deal with before their hearts were really free to love one another. The first step to finding that peace and freedom was accepting God's love and forgiveness.   They both needed to accept God's plans for their lives before they could really grasp the gifts that God was giving them.
K: Let's talk about Graham. He's quite a noble character. What is your favorite "Graham moment" in the book?
Without giving too much away, there is one scene in the book where Graham finally says goodbye to his wife, who passed away in the opening scene of the book.  When I was writing the first draft of the book, this was the scene where I really understood Graham's struggle. The act of saying goodbye and mourning his loss was a major step in his journey to being able to love someone else.
K: Your publication journey began with a big contest win. Care to tell us more about the experience?
I think that writing contests are a great way for writers to not only grow in the craft, but to learn more about the industry as well.  In 2011, The Heiress of Winterwood won the Historical Romance category of the Genesis contest, which is a contest for unpublished authors held by American Christian Fiction Writers (ACFW). It gave me the opportunity to share my story with others!
K: So with the win for Historical Romance, our readers are probably wondering, "How difficult is it really, to write a historical novel?" What are the challenges? The joys?
For a writer, I think the answer to this question probably ties back to the idea of "you write what you enjoy reading".  This is definitely the case for me!  I have read inspirational historical romances for as long as I can remember, and I can't imagine writing a novel in anything but a historical setting.
I would have to say that one of the challenges of writing a historical romance is making sure that the details of your novel are historically accurate.  When transporting yourself to another time and culture, you really have to do your homework to understand the environment you are entering.  But therein also lies the joy. The more you learn about another period of time, the more you want to know. And that what makes it exciting … there is always something new to learn and a fresh ideas from which to draw inspiration.
K: I simply must ask the following two questions of each author I interview. Ready? What is your go-to verse – that Bible verse that has been the foundation of your journey as a wife, mother, and now, an author of Christian fiction?
Philippians 4:6-7: Do not be anxious about anything, but in every situation, by prayer and petition, with thanksgiving, present your requests to God. And the peace of God, which transcends all understanding, will guard your hearts and your minds in Christ Jesus.
And second… Authors are more often than not prolific readers themselves. What books are currently stacked on your nightstand?
Right now I am rereading The Tennant of Wildfell Hall by Anne Brontë. (As Sarah's interviewer hurriedly looks for a pencil and paper so she can write the title on her "To Read" list…)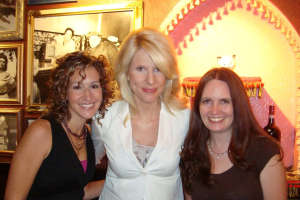 Absolutely!
Favorite Regency food:  Wassail.  In my family, we drink this every holiday season, and  it is one of my favorites! (You can find the recipe here. Trust me … you'll enjoy it!)
Favorite color: Probably pink : )
Favorite Regency movie:  'Sense and Sensibility' (1995 version).  I love the soundtrack of this movie!
Your signature quote:  This is my favorite Jane Austen quote:
There is no charm equal to tenderness of heart. (Emma)
Where you write: My office
Coffee or tea?  Coffee
Scone or biscuit?  Scone
Graham or Mr. Darcy? (I'm sorry, Sarah! I couldn't help myself with this question…)Totally Graham! : )
Favorite travel destination – London or the English countryside? English countryside
Favorite moment of the book (Please leave us wanting more…): The "Happy Ever After" scene, which is what I call the l
K: Where can we find you out on social media?
Please join me! Facebook  | Twitter  |  Goodreads   |  Website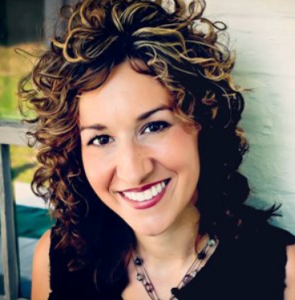 ~ GIVEAWAY ~
Okay, Regency readers. Now it's your turn.
Sarah's giving away a signed copy of her book for one lucky reader. Click the GIVEAWAY link below and follow the instructions to enter.
GIVEAWAY entry link:   http://bit.ly/V90WSh
Stay tuned to find out who wins a book signed by our debut author!  We'll announce the winner next week.
Our coffee cups may be empty, but our hearts have been happy for this opportunity to chat with you. It's been a delight to spend time with you today, Sarah. And after all of this wonderful Regency conversation we now, more than ever, eagerly await the release of The Heiress of Winterwood!
In His Love,
Kristy
Originally posted 2013-04-12 10:00:50.