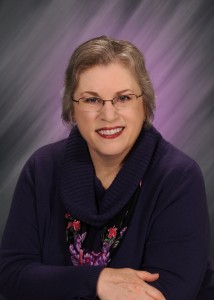 Regency Reflection is happy to welcome Louise M. Gouge to the blog today. Be sure to check out Louise's new book, A Suitable Wife after reading the article below. 
Thanks for stopping by, Louise!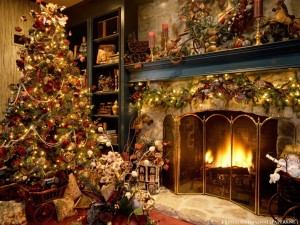 Nothing can cheer up a wintery night more than a fire in an old-fashioned fireplace, especially at Christmas time. Although today most of us have other methods of heating our homes, we enjoy the nostalgia generated by a cozy blaze so much that we put up with all the work that goes into maintaining our hearth.
In Regency times, of course, people had no choice but to warm their homes with a wood or coal fire. Wealthy people had the advantage of having servants to keep the home fires burning. But when it came time to clean the chimney, a specialist was called in: the chimney sweep.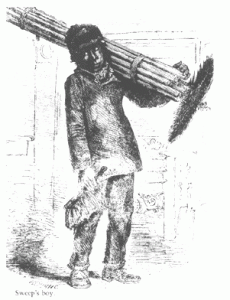 Armed with their circular brushes and metal scrapers, these men removed all of the caked on soot and ash that could cause a larger fire and perhaps even burn down the entire house. In order to remove the flammable matter from the smaller upper reaches of the chimney, the master sweeps would buy small boys (from desperately impoverished parents) and force them up inside the cold flue to scrape away the dangerous substances. No child labor laws protected these little "climbing boys," and countless numbers of them suffered stunted growth, lung disease, sterility as adults, and early death from breathing in the soot.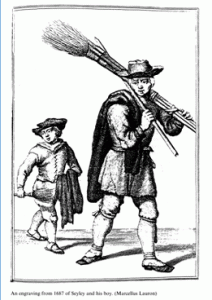 Today we are shocked and saddened to hear of any form of child abuse, and efforts are made to save children in similar dangers. Even during the Regency era, many godly reformers sought to make changes in social inequities. But it was not until 1864 that Lord Shaftesbury succeeded in eliminating the use of "climbing-boys" through the Act for the Regulation of Chimney Sweepers, which established a penalty of £10.00 for offenders. That was a hefty sum in those days.
When I learn such an interesting historical fact, I like to incorporate it into my stories so that my readers can get a realistic picture of the past along with the romance. Although I didn't plan this particular scenario to link the first two books in my Ladies in Waiting series, it turned out that in the first book, A Proper Companion, my hero's titled brother had a severe bout of pneumonia and almost died. Then Lord Greystone became the hero of A Suitable Wife, so it was natural for him to have great empathy for anyone with breathing problems. When he encounters two little brothers. . .but that would give away too much of the story. Let's just say that Lord Greystone's efforts would have made Lord Shaftsbury proud.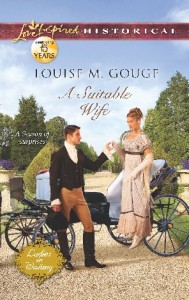 Here's the story: It's an impossible attraction. Lady Beatrice Gregory has beauty, brains—and a wastrel brother. With her family fortune squandered, her only chance of a Season is as a lowly companion. London's glittering balls and parties are bittersweet when Beatrice has no hope of a match. Still, helping Lord Greystone with his charitable work brings her genuine pleasure…perhaps more that she dares to admit. Even when every marriageable miss in London is paraded before him, the only woman to capture Lord Greystone's attention is the one he shouldn't pursue. Attaching himself to a ruined family would jeopardize his ambitions. Yet Lady Beatrice may be the only wife to suit his lord's heart.
Originally posted 2012-12-14 10:00:00.