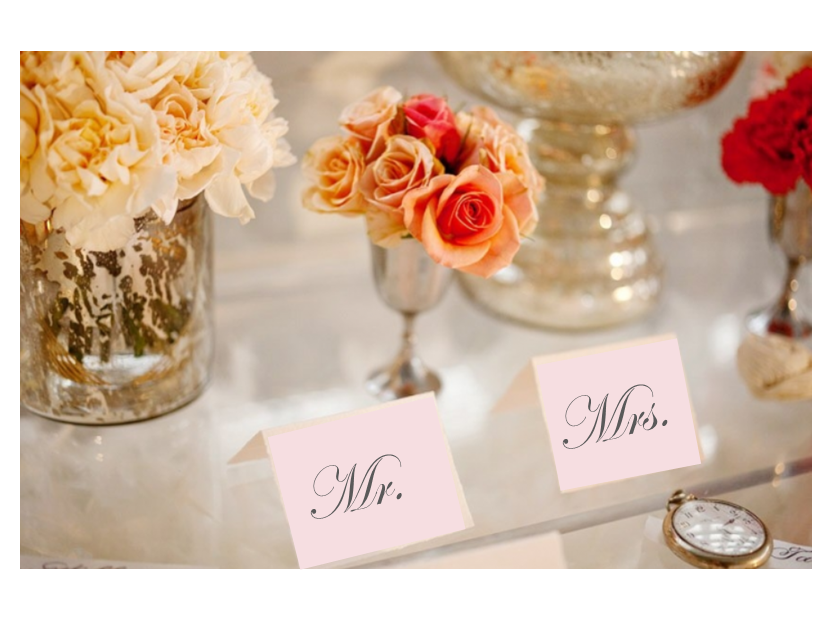 When my husband and I were married some twelve years ago, there were few impediments for us to reach the altar as soon as we wished to. He knelt down on one knee to ask me, I gave an enthusiastic "Yes!" and almost immediately afterwards, we began making our joyful plans.
Besides the all important wedding gown, the perfect candlelit venue and the explosion of decisions that had to be made, we focused little on what the government required for our union and more on how we would put our personal mark on the day we'd pledge our future lives to each other. In fact, we lived in a location that had minimal government restrictions – we were citizens of the country and were of legal age so we had but to file with the county official's office and in turn, would have been required to wait only 24 hours before making our walk down the aisle.
In researching Regency Era marriage for a recent book project, it was fascinating to learn how different our options would have been had we lived in England some 200 years ago.
Of course the differences in how an eligible young lady would have made her social debut, how a young man and woman would meet and how courting would commence is in stark contrast to what we know today. But as for government, it's interesting to find that there is just as much government restriction on the act of marriage (and just as much dodging of said restrictions) as there would have been in force during the Regency Era.
The first of these restrictions involved the literal "Las Vegas" of the day – or Gretna Green, Scotland. It was to this elopement location that many couples embarked upon a journey along the Great North Road from London in order to quickly exchange their vows. Similar to the little wedding chapels that one might find along Nevada's famous neon strip, the tiny village of Gretna Green became the virtual Vegas of its day.
It lies just over the border to Scotland and at the time, became a famous spot for couples escaping the 1754 Lord Hardwicke Marriage Act that was still in effect in the Regency years. The British government dictated that a couple must have parental consent to marry if under twenty-one years of age. In contrast, Scotland's age for eligible marriage was just sixteen. This led to many couples fleeing up the road on a days-long journey to traverse the border and become a Mr. and Mrs. both quickly and legally.
Another stark contrast in Hardwicke's Act dictated the waiting period required to be married in satisfaction to the church. In the Regency Era, Hardwicke's Act would have compelled couples to be married in a parish building by an ordained minister.  By Scottish law, a man and woman could be married with virtually no notice and required only to make a commitment before two witnesses in order to make their marriage contract binding. This spurred the act of marriages performed by "anvil priests", or blacksmiths that acted as marriage officiates in the village for runaway marriages. [Click here for more information on anvil priests.]
Another practice for a couple wishing to be married in the Church of England was the reading of the banns of marriage (also known as "banns"). This proclamation of marriage was announced publicly within the church for three weeks in succession prior to a marriage taking place (mainly so that anyone citing a credible reason that the marriage should not take place would have adequate notice to make such a stand against the union). Today, a couple may be required to participate in marriage counseling or take classes to satisfy the requirements of a particular church or denomination, but the requirement would be independent of government decree. In addition, couples may declare their intent to marry by proclaiming their engagement in a public announcement, newspaper article or engagement party, though these practices are social in nature and are not dictated as a requirement by the government. For those traveling to Gretna Green, no such proclamation was expected or required.
It is interesting to note that now more than 200 years after the time of these original runaway marriages, Gretna Green remains an extremely popular wedding venue. In fact, it is estimated that one in six Scottish marriages occur in the small village made famous for its take on marriage minus the control of government.

Today, a wedding ring is a must. The making of a marriage promise is still a lifelong commitment. And whether or not we travel to Gretna Green to exchange the all important vows or whether we follow the requirements of the government in the locale where we live, we still say "with this ring…" with as much heart as those couples would have all those years ago.
May we find joy in the union just as they did.
In His Love,
~ Kristy
Originally posted 2012-11-14 10:00:00.