Food during the Regency period was very different from what a lot of us eat today. If anyone read Ruth's post on Monday and said, "I totally know how to jugg a pigeon" then they should contact us immediately. There are several Regency authors who would like to talk to you.
In the meantime, we asked our illustrious blog authors to share their worst food memories. We asked them,  "What was the worst thing you ever had to eat?"
Naomi Rawlings
Ostrich. I was traveling in South America at the time. 🙂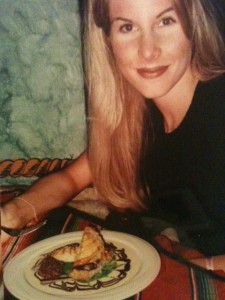 Kristy Cambron
The worst thing I've ever had the displeasure of eating? Without question it would have to be eel. My husband and I honeymooned in Cancun, Mexico. I still remember the fabulous food on that trip – except that is, for the "lovely" plate of seafood we received at a gourmet restaurant. (It was plated so beautifully that we actually took a picture of it!) Unfortunately, the majority of the plate included a gray, rubbery, and horrid tasting main course which turned out to be eel. You bet I skipped right to dessert just to drown out the memory of dinner!
Laurie Alice Eakes
Horse meat in Europe. I was a guest, so couldn't turn it down.
Kristi Ann Hunter
Bone marrow. I was at a restaurant in Switzerland on the edge of Lake Geneva. The plate was gorgeous and the food really good, but on the top of the steak were these little disks in the sauce. I thought they might have been mushroom slices or pieces of water chestnut, so I ate one. I nearly gagged. On our way out I checked the menu and sure enough, there was bone marrow listed in the description.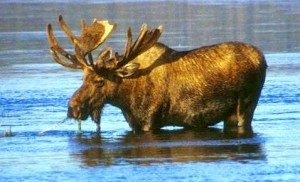 Jessica Snell
I don't know about the worst food. Maybe a better question would be, "What's the weirdest food you've ever eaten?" My answer is moose heart. And when it was raw, I was able to stick my entire hand in one of the ventricles – those things are huge!
Ruth Axtell
I like all foods so can't think of anything off the top of my head that I really gagged at.
Susan Karsten
The strangest food I have eaten, and enjoyed, is squid. It is also known by the name calamari. You can get it fried, or served in tomato sauce. I have had both and it was good. I would eat it again in a heartbeat.
Have you ever eaten anything that curled your tastebuds and your toes? Chomped down on anything bizarre or strange? We'd love to hear about it in the comments below!
Originally posted 2012-08-22 10:00:00.