Hi Everyone, Naomi here today. Since we're discussing holidays and travels this month, I thought I'd do a little excerpt on traveling to France.
The early nineteenth century didn't afford much opportunity for the British to France, seeing how the two countries were at war. But the Treaty of Amiens was a one year break in a 22 year long war between France and England that lasted from 1793 to 1815.
During the Peace of Amiens, which started in March of 1802, English aristocrats flooded to Paris en masse. This delectable country with it's fine chocolates and lace and silk had been off-limits in both travel and trade for a decade. When the Treaty of Amiens was signed and peace declared, British aristocrats wasted no time making Paris a holiday destination.
Paris offered several major attractions, and Napoleon was more than happy to show off his country's charms, one of which was the Observatoire de Paris, the most prestigious astronomical observatory in France.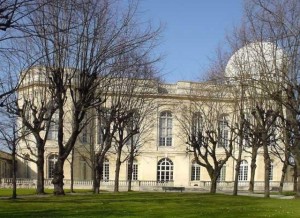 British visitors could now also tour The Louvre, which first opened in 1793 after France and England had already declared war. During this time, Napoleon was busy acquiring (or forcibly taking) pieces from all over Europe to put on display.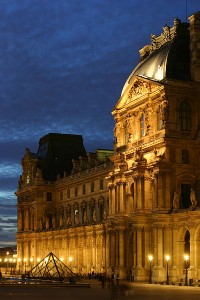 Plus Paris's famed Salon held one of the most impressive collections of paintings on the continent (and just a warning, not all models in such paintings were fully clothed).
Visitors to Paris during the Peace of Amiens included the Whig Statesman, Charles James Fox, the painter JMW Turner, and astronomer and composer William Hershel, and even some female writers such as Maria Edgeworth and Francis Burney.
Unfortunately, neither Napoleon nor the British Parliament were truly interested in honoring the Treaty of Amiens, which called for both countries to remove troops from certain occupied locations.
Britain, for the most part, didn't remove any of troops delineated in the treaty, but it did stop it's blockade of French ships from ports around the world. Napoleon removed troops from several areas but reinstated most of them in the fall.
Britain was the first to declare war, in May of 1803 and then promptly captured two French ships. Napoleon, in no mood to be nice with his own countrymen captured, then ordered the imprisonment of all British males, ages 18 to 60 who were in France.
Since France had been such a popular holiday destination, that meant a good number of Brits spent the next twelve years in French prisons. In fact, one author, Francis Burney, who had traveled to France during the peace to visit her French husband, found herself stuck there until 1815 as well.
My writer's imagination just can't stop thinking of a couple British aristocrats who happen to be stuck in France when the Peace of Amiens fails. Hmmm. Sounds like there might be a story there. What do you think?
Note: All photographs in this blogpost came from Wiki Commons
Originally posted 2012-07-30 10:00:00.