Murder in Parliament sounds like the title of a mystery novel. Sadly, the title is the raw truth. On may 11, 1812, an assassin walked up to the prime minister and shot him. The Right Honorable Spencer Perceval died within minutes of the shooting, and the killer turned himself in moments after that.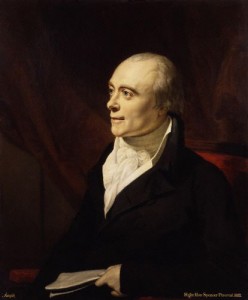 Murder is always tragic, and this one made more so for its seeming pointlessness. At first, before details were known, some thought the assassination a French plot. After all, the French seemed to be winning the war. The British weren't doing well on the continent at any rate. Why not disrupt the government with an assassination? But, no, the killing shot was triggered from the hand of an individual, a subject of Great Britain, John Bellingham.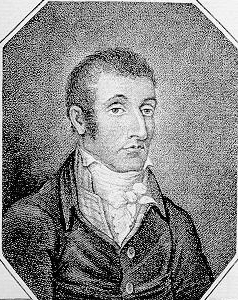 So why did John Bellingham have special pockets sewn into his coat to hold his pistols concealed? Why did he wait in the lobby of Parliament, wait for Perceval to appear, then walk up and shoot him through the heart?
Many said he was insane, that he must be insane. Others denied this fact, one of those being John Bellingham himself. Another who said he was sane was Sir James Mansfield, the judge who presided over his brief trial and pronounced his immediate sentence.
Bellingham wanted justice. He may or may not have been the John Bellingham who went to sea as a midshipman in the 1780s. That ship went aground after the crew mutinied. He may have been the same John Bellingham who's tin business in London failed a few years later. No one is quite sure. That he worked in a counting house is certain. He also went to Russia for  importers and exporters, and there is where the real troubles began.
A ship insured by Lloyds of London was lost in the White Sea. Before the merchants could collect on the insurance, Lloyds received an anonymous letter saying the ship had been sabotaged. Suspecting Bellingham was the author of said letter, the owners of the vessel claimed he owed a substantial debt, which landed Bellingham in a Russian prison. A year later, he managed his release, went to St. Petersburg, and dove into more trouble that landed him back into a Russian prison. He was released in 1808, received permission from the czar to leave Russia, and ended up back in England in 1809—to no happy homecoming.
Bellingham petitioned the British government for compensation for his imprisonment in Russia. But nothing was forthcoming. Due to Russia's relationship with France at the time, the British had broken off diplomatic relations with Russia. At the persuasion of his wife, Bellingham gave up and went to work, but tried again in 1812.
Allegedly, a civil servant at the foreign office told Bellingham he could take whatever measures he thought proper. I expect this clerk thought Bellingham would write letters or even waylay someone like Lord Gower, the British ambassador to Russia at the time of Bellingham's imprisonment in that country.
Bellingham, however, made other plans. He bought the pistols, had the pockets made, and executed his plan as Perceval strode through the lobby of Parliament.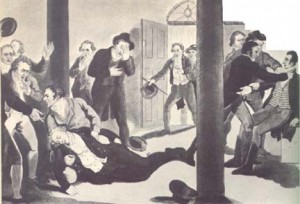 One can dismiss the incident as someone with a grievance taking it out on the highest person he could reach. One might think that people would be appalled by him and call out with joy at his hanging. On the contrary. Much sentiment lay with Bellingham. He had carried out justice and maybe in the future, those in high places would listen when petitioned by a wronged common man.
Indeed, though no one—or perhaps a few far-sighted thinkers of the time—realized that this assassination did change the course of history, that John Bellingham's actions brought about justice. A different government came into power after Perceval leadership was gone, a government that reenacted much needed reforms that helped the poor.
As for Bellingham's family. A collection was taken, and his family ended with far more money than they had before his dastardly deed and consequent execution.
Originally posted 2012-05-14 10:00:00.