Vanessa here, exposing some of my pert opinions.
A man losing the battle of the heart is a thing of beauty.  When the male in question is an Alpha man, the dominant, powerful man of the group and protector of those dearest, his torment and ultimate victory is sheer poetry.
I love the classics, but I must say Dicken's Pip (Great Expectations) languished too much without any measure of success with Estelle.  Pip doesn't scream Alpha to me. An Alpha would have moved on or found away to convince Estelle to marry him.
Side note: To truly be a successful Alpha hero, you not only have to get the girl, but you have to live to tell about it. The whole dying thing, ruined Romeo and Juliet for me. I guess, I am a sucker for a happy ending, that is a happy ending with a breathing Alpha male.
So what is a good portrait of an Alpha male?
Mr. Darcy
.  He's Jane Austen's careful balance of natural male pride, protector, and fear. To surrender to love is a struggle that Darcy fights until he knows the battle is lost.
In Pride and Prejudice, Elizabeth asks Darcy when he did he know he loved her. Darcy replies:
"I cannot fix on the hour, or the spot, or the look, or the words, which laid the foundation. It is too long ago. I was in the middle before I knew that I had begun."
A collective sigh should leach from this blog screen.  Oh, if Laurence Olivier (1940) , Collin Firth (1995), or Matthew Macfadyen (2005) could have said those words, I'd have their version of Pride and Prejudice DVD on perpetual rewind.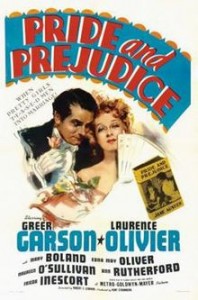 Back to Darcy's Struggle
Austen showed us glimpses of Darcy's Alpha journey much more than the movies give credit.
At Netherfield during Jane's convalescence:
Elizabeth could not help observing, as she turned over some music-books that lay on the instrument, how frequently Mr. Darcy's eyes were fixed on her. She hardly knew how to suppose that she could be an object of admiration to so great a man; and yet that he should look at her because he disliked her, was still more strange.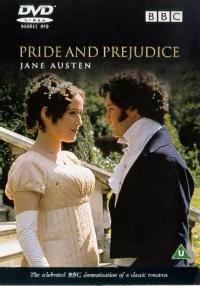 After an exchange of teasing between Darcy and Elizabeth at Netherfield:
Darcy had never been so bewitched by any woman as he was by her. He really believed, that were it not for the inferiority of her connections, he should be in some danger.
The growth of his feelings are displayed in a private exchange with Miss Bingley at Netherfield:
Miss Bingley says: "As for your Elizabeth's picture, you must not have it taken, for what painter could do justice to those beautiful eyes?"

Darcy replies: "It would not be easy, indeed, to catch their expression, but their colour and shape, and the eyelashes, so remarkably fine, might be copied."
A Display of His Protective Nature for Elizabeth:
The path just admitted three. Mr. Darcy felt their (Bingley's sisters) rudeness, and immediately said "This walk is not wide enough for our party. We had better go into the avenue."

But Elizabeth, who had not the least inclination to remain with them, laughingly answered: "No, no; stay where you are. You are charmingly grouped, and appear to uncommon advantage. The picturesque would be spoilt by admitting a fourth. Good-bye."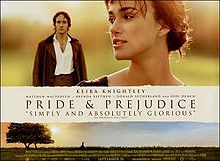 After a heated exchange with Elizabeth at Netherfield where Darcy's messaging for sympathy before emotionally retreating:
Elizabeth said, "And your defect is to hate everybody."

"And yours," he replied with a smile, "is willfully to misunderstand them."

"Do let us have a little music," cried Miss Bingley, tired of a conversation in which she had no share. "Louisa, you will not mind my waking Mr. Hurst?"

Her sister had not the smallest objection, and the pianoforte was opened; and Darcy, after a few moments' recollection, was not sorry for it. He began to feel the danger of paying Elizabeth too much attention.
Upon learning that Jane and Elizabeth would soon leave Netherfield, Darcy believes ignoring Elizabeth will solve his problem:
To Mr. Darcy it was welcome intelligence—Elizabeth had been at Netherfield long enough. She attracted him more than he liked—and Miss Bingley was uncivil to her, and more teasing than usual to himself. He wisely resolved to be particularly careful that no sign of admiration should now escape him, nothing that could elevate her with the hope of influencing his felicity; sensible that if such an idea had been suggested, his behaviour during the last day must have material weight in confirming or crushing it.
At the end of their famous dance at the ball of Netherfield:
"I would by no means suspend any pleasure of yours," he coldly replied.

She said no more, and they went down the other dance and parted in silence; and on each side dissatisfied, though not to an equal degree, for in Darcy's breast there was a tolerable powerful feeling towards her, which soon procured her pardon, and directed all his anger against another.
Side Note: I love when an author uses the phrasing of a man's breast. It sounds as if the emotions have penetrated his chest armor and gotten very deep inside.
Back to Darcy
The famous first proposal, his bold admission of losing his heart is classic Alpha trying to be in control when love has sent him spinning:
He sat down for a few moments, and then getting up, walked about the room. Elizabeth was surprised, but said not a word. After a silence of several minutes, he came towards her in an agitated manner, and thus began:

"In vain I have struggled. It will not do. My feelings will not be repressed. You must allow me to tell you how ardently I admire and love you."

Elizabeth's astonishment was beyond expression. She stared, coloured, doubted, and was silent. This he considered sufficient encouragement; and the avowal of all that he felt, and had long felt for her, immediately followed. He spoke well; but there were feelings besides those of the heart to be detailed; and he was not more eloquent on the subject of tenderness than of pride. His sense of her inferiority—of its being a degradation—of the family obstacles which had always opposed to inclination, were dwelt on with a warmth which seemed due to the consequence he was wounding, but was very unlikely to recommend his suit.

He concluded with representing to her the strength of that attachment which, in spite of all his endeavours, he had found impossible to conquer; and with expressing his hope that it would now be rewarded by her acceptance of his hand. As he said this, she could easily see that he had no doubt of a favourable answer. He spoke of apprehension and anxiety, but his countenance expressed real security. Such a circumstance could only exasperate farther, and, when he ceased, the colour rose into her cheeks, and she said:

"…I have never desired your good opinion, and you have certainly bestowed it most unwillingly. I am sorry to have occasioned pain to anyone. It has been most unconsciously done, however, and I hope will be of short duration. The feelings which, you tell me, have long prevented the acknowledgment of your regard, can have little difficulty in overcoming it after this explanation."

Mr. Darcy, who was leaning against the mantelpiece with his eyes fixed on her face, seemed to catch her words with no less resentment than surprise. His complexion became pale with anger, and the disturbance of his mind was visible in every feature. He was struggling for the appearance of composure, and would not open his lips till he believed himself to have attained it.
To attain peace cost Darcy two sheets of paper written in close hand, days of searching London;s underbelly, 10,000 pounds of bribe money, countless hours of recalling Elizabeth's reproof. Priceless.
What I love the most is the sheer masculinity of Darcy's regard. In a single breath, he tries to ram through the proposal and collect his acceptance. He's all man as he tries to keep his feelings close to his waistcoat. Even as he exposes a bit of his heart to Elizabeth, he keeps his pride of his accomplishment and stature between them, a wall too high. Only the most ardent love will climb it.
And as he passes his black moment, he asserts to prove his worthiness with compassion and strength. He overcomes all of his own objections to save Elizabeth's family and prove himself worthy. All alpha male, all the time.
Do you share my Alpha love? If you do leave a comment. Any one leaving a comment on this post or Fridays will receive on Saturday a link for a:
Free copy of Pride & Prejudice for the Kindle, Nook, or IPad.
I've formatted the Guttenberg Project's version into ePub (Nook and IPad) and Mobi (Kindle) formats. I'm looking forward to sharing with you.
References:
The Guttenberg Project
Jane Austen's Pride & Prejudice
Pride & Prejudice, 1940 Metro-Goldwyn-Mayer Production
Pride &Prejudice the Miniseries, 1995 BBC
Pride & Prejudice, 2005 StudioCanal/Focus Features
Originally posted 2012-05-02 10:00:00.