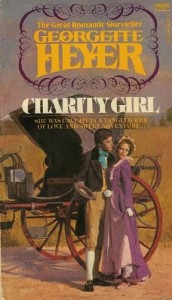 Once upon a time, I was about fourteen and had decided that I liked reading romances, historical ones in particular. Looking back, I can see the school librarian going back to her office and tearing out her hair trying to figure out what to give me to read next since I read about two books a week. The library was a nice one, but not overflowing with novels appropriate for an innocent early teen.
But one day inspiration must have struck her and she handed me a copy of Charity Girl by Georgette Heyer. Glory, glory halleluiah! I had found my niche.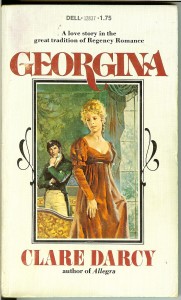 Lords and ladies, a breakneck mission through the English countryside, a maiden in distress, and, best of all, romance between the dashing hero and what was
previously his best female friend whom he suddenly decided he loved. Nothing better.Except I did find better. Georgina by Clare Darcy, then Frederica by Heyer, more Darcys, more Heyers, more authors writing in this fascinating time period until I was dreaming of writing my own beleaguered lady in need of a hero.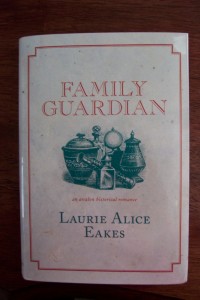 I started reading nonfiction books about the Regency era. I even plowed my way through the Jane Austen library. I absorbed language and costume and the politics of the day like a velvet pelisse soaking up water from the rain while the wearer walks in Hyde Park.
What draws me to this time? I was asked in a recent radio interview. All of the above. The Regency was a time of amazing transition in the world from the excesses of the Georgian era aristocracy, to the rise of the middle class due to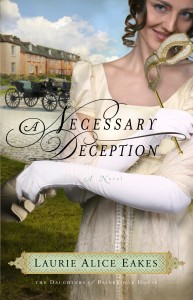 industrialization. The lines between classes, though still sharply defined, are beginning to blur around the edges. Social reforms are being at least talked about and steps taken to implement them. And the war with France and then a second war with America are always fodder for a fun read. Never a dull moment in the Regency.
After college, grad school, and a couple of jobs, I started to write my own Regency romance. Those first novels I completed are from my BC days, and I'm mortified that copies of them may be floating around the Internet.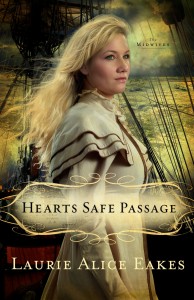 What is more important to me is the birth of my first two published Regencies and others coming out in the future. My first published novel Family Guardian is a Regency and won the National Readers Choice Award for Best Regency. A Necessary Deception is my first Regency for the Christian market out October of 2011. These books symbolize dreams born in the heart of a fourteen-year-old girl coming true.
Originally posted 2012-03-21 10:00:00.