Today, the sound of a siren and the flashing red or blue lights make drivers clear the road to make way for the emergency vehicles. They trump all normal road rules because of the importance of their job.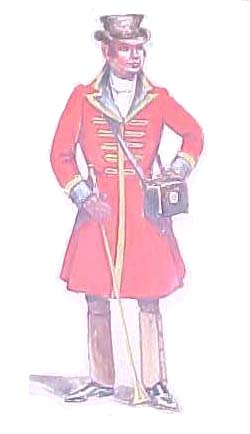 In Regency England the road was ruled, not by a siren but by a horn, one carried by the mail coach guard.
This wasn't the overcrowded stage coach you sometimes hear about. The Royal Mail Coach traveled fast and kept to a very strict schedule, hence the use of the mail coach guard and his horn.
The guards were issued a uniform that looked strikingly similar to the ones used by the military. They were also given guns, a watch, and a very long, tin horn. The watches were all synchronized in London and any variance from the schedule had to be recorded along with the reason for the delay.
Along with providing protection for the coach, the guard would blow the horn. Different tunes meant different things. Some were simply an message to fellow drivers to get out of the way or letting people know they were turning.
But two of the tunes were vital to keeping the mail coach on target.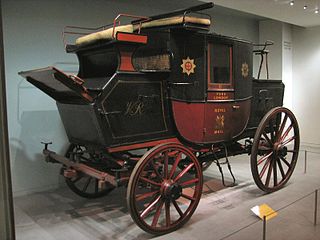 One let postmasters along the route know they were coming. If the coach wasn't scheduled to stop and change horses or some other necessity, the mail for the town was dropped at the postmaster's feet while the postmaster tossed up the bag of outgoing mail for the guard to catch.
Another let tollgate operators know the Royal Mail Coach was coming and to open the gate. The mail coach didn't pay the tolls and didn't stop at the gates. If the operator didn't have the gate open in time, he could face a very hefty fine.
Knowing the importance and the power of the horn, it's no wonder that many of the mail coach guards had their own made out of materials much finer than mere tin.
Though the uniforms have changed and the mail delivery vehicles now have to follow all the rules of the road, the Royal Mail in England is still a very efficient machine. You can see the Top Gear guys try to race a letter across the country in a Porshe here.
Originally posted 2015-04-02 01:05:09.