Kristi here.
People have always been fascinated by the idea of things that appear to be one thing, but are in reality so much more. Bookcases disguising the entrance to secret passageways, false bottoms in jewelry chests and cabinets, hollowed out books to store your valuables in.
This fascination is nothing new. In the late 1700s a furniture maker name David Roentgen and his father Abraham made some of the most interesting and intricate furniture in existence. It is amazing craftsmanship that cannot be appreciated through a single photo. Check out this video of one of his pieces.
And while at first glance, this game table looks a lot like one you could get today, as this video shows, there's much more to it than a folding top.
Even something as seemingly simple as a roll-top desk got his special touch.
But that's nothing compared to some of his other desks which held enough drawers to make even the most organized individual forget where they'd but things.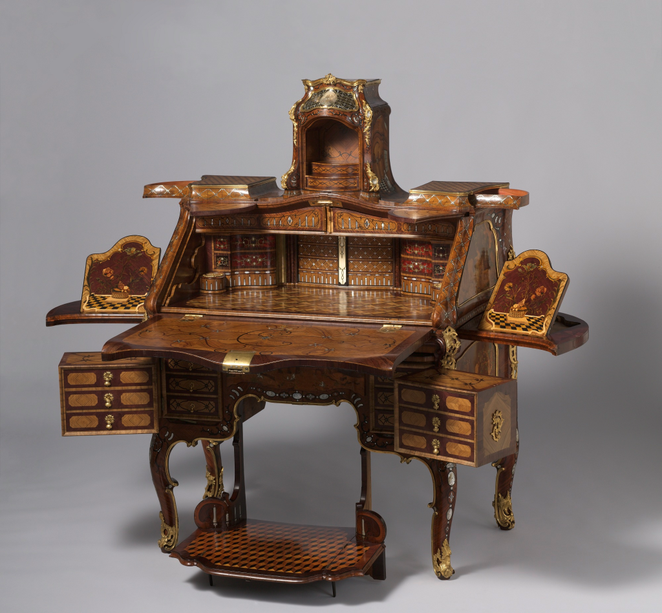 What do you think? Do you have transforming furniture in your house? Would you like having something this intricate?