Vanessa here,
It is my great pleasure to have Naomi Rawlings with me on my southern porch. Glad you weathered the pollen to allow me to join the celebration for the release of The Soldiers Secrets. This is the sequel to your Love Inspired Historical debut, Sanctuary for A Lady.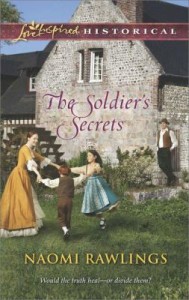 Naomi: Yes, this story is actually the sequel to the first novel I ever wrote, Sanctuary for a Lady. It was exciting to take a character who had a less than stellar reputation in my first novel and transform him. I hope readers will be inspired by the transformation they see in Jean Paul Belanger.
Vanessa: Tell me about your heroine in this novel. What makes Brigitte tick?
Naomi: Brigitte Dubois will do anything to keep her family safe. When she is blackmailed by her father-in-law, his quest for revenge leaves her no choice. To protect her children, she must spy on the man who may have killed her husband. But Jean Paul Belanger is nothing like she expected. The dark, imposing farmer offers food to all who need it, and insists on helping Brigitte and her children . . .
Vanessa: Brooding is good. Is Mr. Rawlings a brooder? I mean, are there any similarities between this book and your life?
Naomi: No, they don't model my own life experiences. I certainly hope I never have to live through the French Revolution or be left widowed with 5 children or asked to spy on someone. However, I think some of the mistakes Brigitte makes and lessons she learns about honesty and honoring God are universal to everyone, even if the situation itself is rather unique.
Vanessa: The French Revolution is an intense period in time. What shocked you about it?
Naomi: It's rather sad, but I learned that 85% of people killed during the Reign of Terror were peasants, not your aristocrats or your clergy, but just regular people accused of being a "traitor to liberty."
Vanessa: So everyone killed wasn't Marie Antoinette. Why do I suddenly want cake? I'm digressing. Can you sum up Jean Paul's and Brigitte's journey in one word?
Naomi: Honesty—watching Jean Paul discover (the importance of being honest) that lesson for himself is an intrinsic part of the story. I enjoyed writing about the different choices both characters made until they realized where they went wrong and how to correct things.
Vanessa: You probably know I am a foodie. If you had to rate the passion of this novel (smokin' like Louisiana ribs, tepid like warm chamomile tea, deliciously layered by red velvet cake, or some other food.) what would it be?
Naomi: Oh, good question! I would go with "deliciously layered by red velvet cake." There are a lot of emotions and attraction swirling between Jean Paul and Brigitte, but things are definitely complicated and "layered." Brigitte has her children to consider first, and then she's not sure if she can trust Jean Paul. Jean Paul, on the
Picture from uwyoextension.org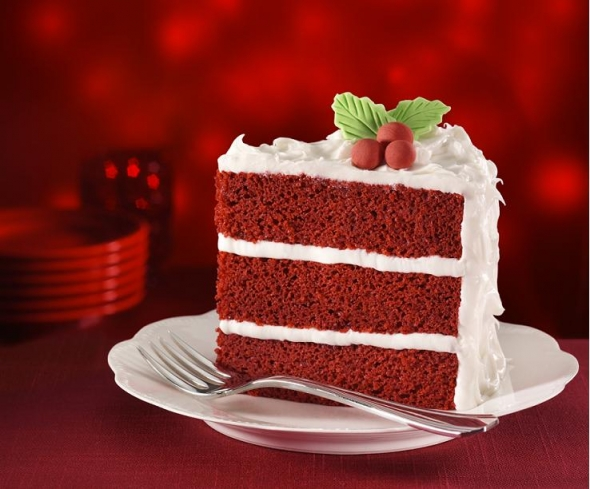 other hand, has been hurt before and is still carrying wounds. When you put everything together, "deliciously complicated" is definitely a good description. 
Vanessa: Now I really want cake, something with a lot of layers and bliss icing. Tell me about your favorite scene. Kissing right?
Naomi: No. I have one instance where Brigitte is trying to defend Jean Paul to one of the guards. She's very ardent in her defense, claiming he's gentle, caring, and compassionate, but the entire time, she has doubts in her head. As much as she wants to believe Jean Paul, she doesn't really know. It was a fun scene to write with the conflicting emotions and war inside my heroine's head.
Vanessa: But there is kissing right. Fine don't answer. I'll get the book. Last question, is there one message you want the reader to take with them after finishing this book?
Naomi: The importance of honesty and trusting God, but I don't want to say more than that lest I give the book away.
Vanessa: Thank you Naomi, for spending time on my porch. Congratulations on this book. Let's all get it and enjoy the layers.